We all know how it begun—or might have begun: some shepherd in Ethiopia noticed that his goats started acting funny after eating some unknown cherries and the story goes on. But it wasn't until the 1400s that people figured out they could roast its seeds. People started falling in love with the drink, causing troubles and being banned in some countries, while in others making women rebel against it by publishing The Women's Petition Against Coffee, in which wives argued that their husbands were forever absent from the home and family, neglecting their domestic duties—"turning Turk", and all for "a little base, black, thick, nasty, bitter, stinking nauseous puddle water". Nevertheless, the drink even got a seal of approval from Pope Clement VIII and is now loved by the world, not causing any troubles any more.
Today coffee is the second-most traded commodity in the world, behind only petroleum, and has become a mainstay of the modern diet. With the growing number of coffee shops and coffee delivery services it is hard to imagine anyone to be against the so-called "black bitter water".
Struggling Origin
In the early weeks of the COVID-19 pandemic, it became clear that sheltering in place and social distancing created a range of retail market disruptions, and that these disruptions caused a host of supply chain issues and uncertainties. Those immediate challenges are now compounded by real concerns about a prolonged global recession.
In the wake of these accumulating challenges, it is important to consider the longer-term implications of the COVID-19 pandemic for specialty coffee supply chains. We talked with Alejandro Mendez, I'm from El Salvador, who is the 2011 World Barista Champion and owner of 4 Monkeys Coffee roasters. Alejandro says that the hardest part of current situation is reduced number of clients for any business along coffee chain: "It is hard for producers and also for roasters and cafe owners. For the producers there is no many buyers coming in this year, so that means that sometimes buyers that discover new small producer won't be able to do so. And to-be-discovered producers won't be able to get better pay for the hard work. I see some producers that have a lot of coffee still in their warehouses because it was simply hard to sell."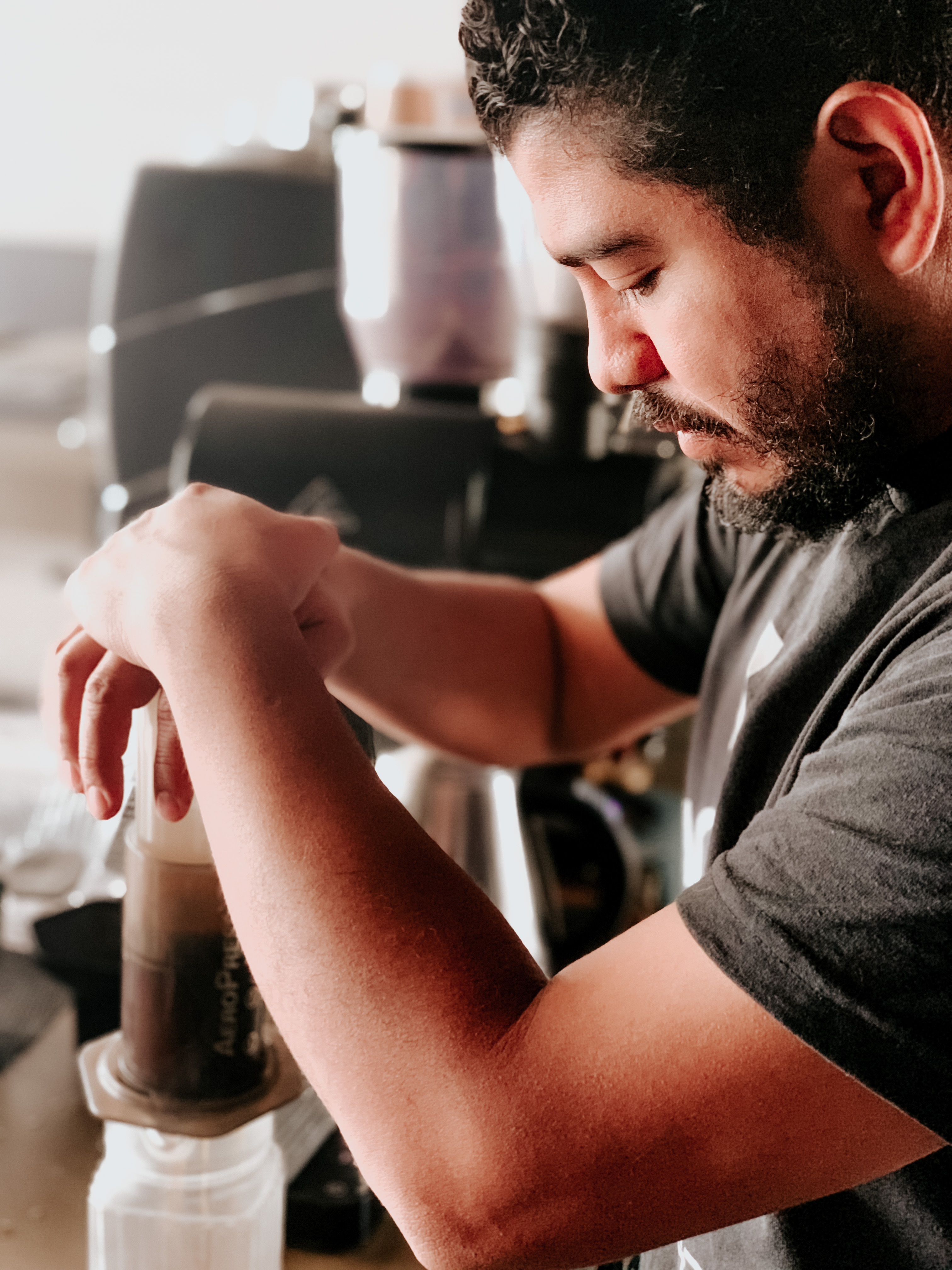 This uptick uncertainty and problems to sell ultimately push losses to producers who are not only losing the coffee that they worked so hard to grow, but they are not able to get an income for whatever they already harvested. And this might reduce even further the amount of coffee farmers, as it was already seen as not very prestigious work by young generation.
The other side of the deal for coffee producing countries is deglobalization. There is every reason to worry that a historic process of deglobalization is underway, threatening to scuttle the growth models of origin countries that previously used trade as a path to prosperity. How will COVID-19 affect developing countries' growth prospects? The answer will depend largely on how globalization—and intellectual support for it—evolves in the pandemic's aftermath. The prospects are not encouraging.
Convenience at Home
With the closed borders, but open social media accounts, people tend to discover and spend money domestically, creating new content and interesting things to watch. One of such coffee bangers is Dalgona coffee. Dalgona is a Korean whipped coffee trend first popularized on TikTok in March of 2020 and was shared by millions in the next 8 months. Dalgona coffee contains four ingredients: instant coffee, sugar, water, and milk. While Dalgona coffee is simple in its composition, its pleasing presentation of fluffy whipped coffee floating atop iced milk captured the public's attention. Now that consumers have mastered basic dalgona coffee, specialty dalgona coffee recipes will emerge.

Drinking and making coffee at home is one of the biggest changes that happened this year, more and more people get to know coffee they drink and create new drinks. Thomas Perez, former CEO at Bodum, shared with us: "There is one major thing that I believe will change, and that is the entire consumption in homebrewing of coffee. Even though many people will return to their favorite coffee stores, a lot of people will continue to be working remotely. These coffee drinkers will need better solution for the home. They will have an impact on coffee beans but also equipment and machinery to brew coffee at home."
That is why there is a growing demand for easy-to-make coffee drinks. While some will hone barista skills to try different types of coffee drinks and craft international coffee flavors, the majority are looking for simple ways to simulate a high-end coffee house experience by simply making a cup of flavorful instant coffee or getting a can of coffee. In 2021 canned coffee might replace soft drinks as consumers become increasingly health-conscious. As far back as 2018, marketing intelligence agency Mintel identified ready-to-drink (RTD) coffee as the fastest growing segment in the retail coffee market and the fastest growing nonalcoholic beverage product. Gen Z consumers (those born between 1995 and 2007) are the primary RTD coffee audience, with 46% of this age group purchasing RTD coffee. Gen Z consumers care about environmental impact, so 2021's RTD coffee will be made of recyclable materials.
Growing Markets
Talking of more trends, there has been a booming coffee market for a while, which is Asia. Revenue in the Coffee segment amounts to US$105,555m in 2021. The market is expected to grow annually by 7.77% (CAGR 2021-2025). The market's largest segment is the segment Instant Coffee with a market volume of US$57,645m in 2021. In relation to total population figures, per person revenues of US$23.69 are generated in 2021. The average per capita consumption stands at 0.3kg in 2021.
We all know the trendy coffee spots in Asia: South Korea, Japan, China and Thailand.

As Thomas shared with us: "Korea has been a trend setting combination for several years now and have put the coffee culture on steroids, probably like noting we have seen elsewhere. The other key markets I see, and one is mainly because of size is China. The third country is Japan. Japan already and a quite developed coffee culture but have still managed to continue developing it and take it to a new level." Caleb also thinks the same way saying that Asian countries are highly ranked in competitions and it's getting more and more competitive every year. China and Thailand continuously support their industry to grow and finally we hear about positive results; Japan and Korea are a bit similar, where Japan is a little more conservative whereas South Korean market is wide open and changes its trends very fast; Hong Kong, Singapore and Taiwan have been having strong landmarks based on a solid quality beverage culture and it spreads quickly; Indonesia, Malaysia and Vietnam have significant development in R&D and will meet the new expectations soon.
The biggest contribution to the growth among Asian countries is China. "I previously attended Jason Wang's presentation that said that 80% of population in China was born after 1980 so they have younger buying power also the traditional tea culture has transferred to the coffee culture in China." It means China has more buying power than any other country and also the customers there are much more open minded when it comes to trying new things and embracing a new coffee culture, comparing to Europe, where there have been long-lasting traditions of coffee consumption so it is hard to create and sell something new. "Coffee almost became an affordable fashion lifestyle and there were really no limits in terms of what could be done and could not be done," says Thomas. Nevertheless, being a new hot market, Asia still is influential mainly domestically: "I do not see a major trend impact from Asia transferring to markets like Europe, Australia and North America," Thomas adds.
Digital First
While the ongoing pandemic forced governments across the world to impose lockdowns to contain the immediate spread of the virus, there were few services which were considered essential and continued operations in the pandemic. Food delivery was one of them. Even though online ordering system has been there already for a while, but the recent pandemic pushed the tendency to purchase online to increase.
Online shopping is now in strong demand, products like coffee tools and coffee machines are sold fast due to the fact that coffee drinkers want to make their own coffees at home. However, Caleb believes this phenomenon will soon turn back to the café consumption as coffee shops started to open up again and people are seeking a convenient way to drink quality coffee.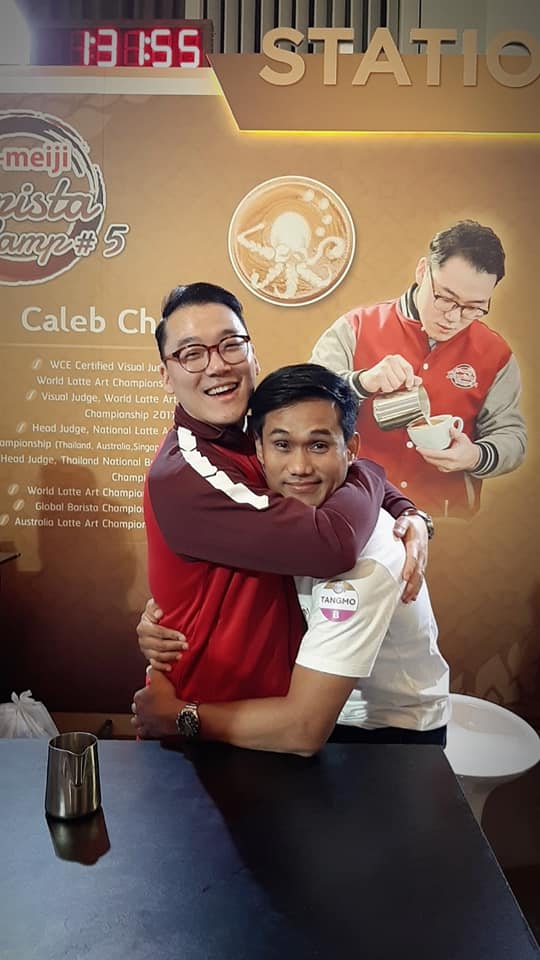 In larger cities like New York, you can get your coffee delivered, and it is quite normal to pre-order your coffee before you pick it up at your coffee shop. These opportunities already existed pre- COVID, but today they have been more the rule than the exception. As the online trade has generally spiked during COVID, this has obviously also had a significant impact on coffee beans that are being sold online to private consumers.
The pandemic is rapidly changing our behavior toward online channels, and the shifts are likely to stick post-pandemic. While many companies are challenged to survive in the short-term, the crisis also presents opportunity; bold companies that invest ambitiously and timely in their online business are likely to emerge as market leaders. When coffee beans are now offered on larger online marketplaces instead of local coffeeshops this might both be an opportunity for existing global players to get stronger but also for local players to become global players if they can manage and embrace the digital opportunities. Entering a digital world might be tricky as not every business can afford it, what can lead to potential monopoly of the biggest coffee players.
The world is changing to contactless services even in coffee industry. The main reason for this is to avoid spreading COVID so coffee shops also gave up on receiving reusable cups. Caleb shared: "This gave me a thaught that using reusable cups for saving our environment does not go well together with encouraging take away cups for saving our lives. What a sad reality."
Sad or not, the new things are coming and for today it is a hunt for convenience: offline or online. With most of the world being used to stay home most of the time, people tend to take up new coffee hobbies, search online and share via social media. All this did boot e-commerce but made it hardly possible for any offline business to survive and this where coffee industry needs to fine the balance. As we all learned our lessons from 2020, we need to bring these insights into 2021.
---