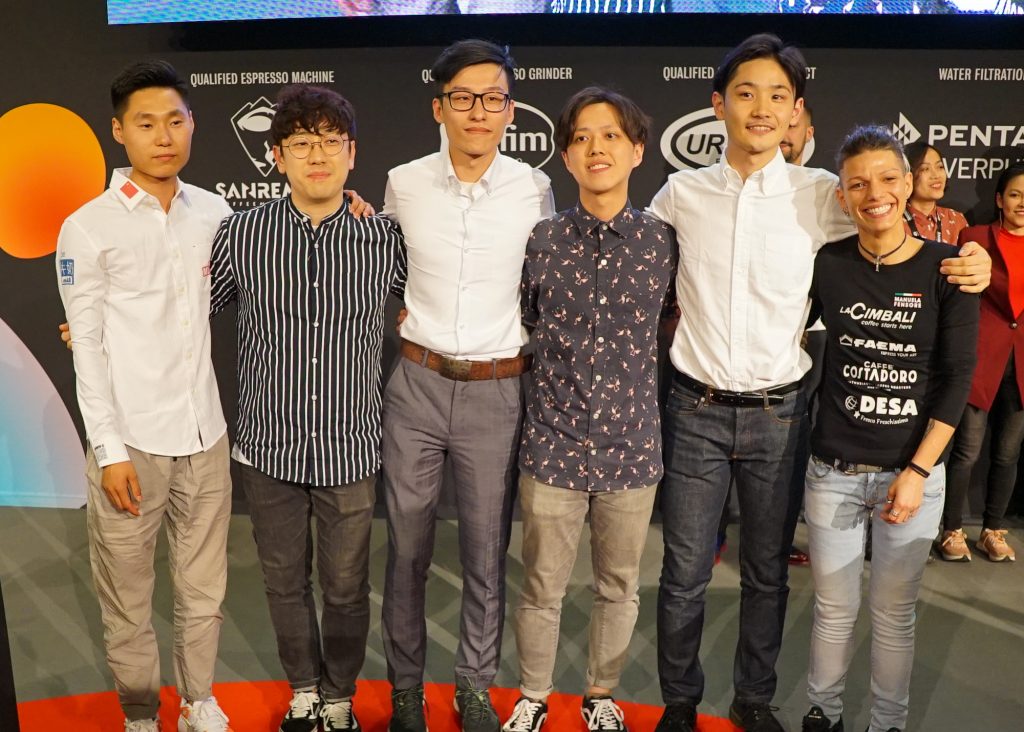 After two days' competitions, the finalists for 2019 WLAC stood out from 42 competitors across the globe. Let's meet the finalists:
WLAC Finalists:
Peter Chan – Hong Kong
Hao-Yuan Chen – Taiwan
Liu Guoqiang – China
Hiroki Ito – Japan
Oneway Dash – South Korea
Manuela Fensore – Italy
2019 WCIGS also has announced six competitors for the final stage and we've seen some familiar faces: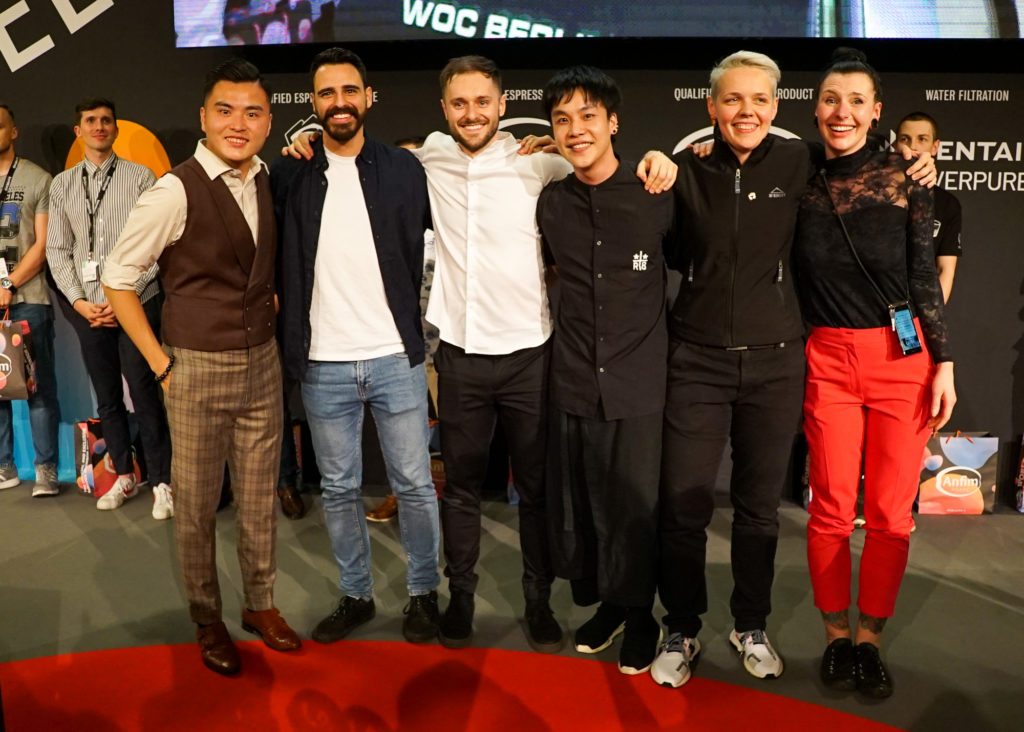 WCIGS Finalists:
Tim Lam Wing Fat – Hong Kong
Manos Mamakis – Greece
Arnon Thitiprasert – Thailand
Agnieszka Rojewska – Poland
Nicole Battefeld – Germany
Dan Fellows – United Kingdom
(Competitors listed in no particular order)
Huge congrats to the finalists and it's so exciting to see more and more Asian baristas enter the final stage of world competitions. Also, we will be able to see "All Star" performances from Arnon Thitiprasert from Thailand, Agnieszka Rojewska from Poland, Dan Fellows from the UK and Manos Mamakis from Greece. Germany's competitor Nicole Battefeld managed to enter the final too.
Good luck to all the finalists. If you can't wait to watch the live streaming of the finals, please check website: wcc.coffee/berlin
* All photos provided by WCE.
---