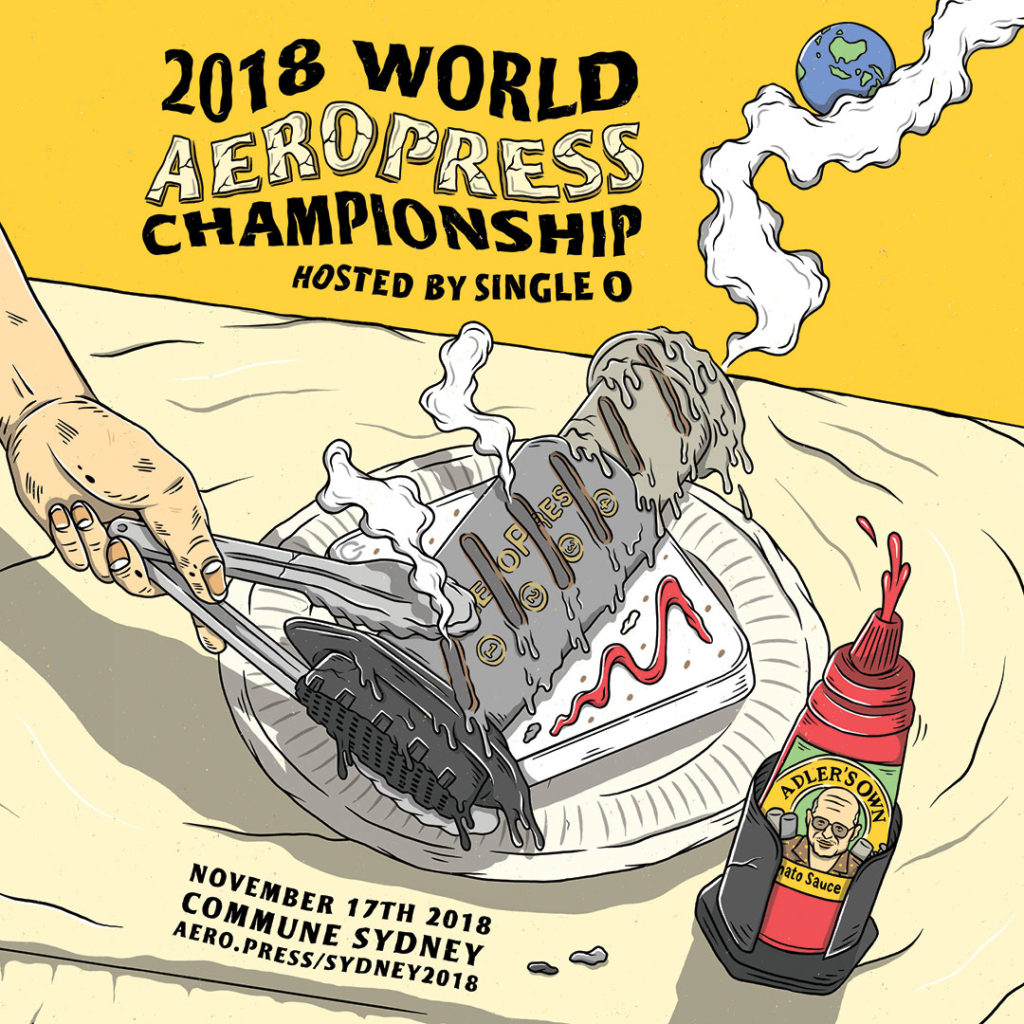 The 2018 World AeroPress Championship (W.A.C) will be held at Commune in Sydney on Saturday, November 17.
Following the completion of 140 events across the globe, 61 national champions have emerged. They will now represent their country on the biggest ever W.A.C stage, hosted with Sydney coffee legends Single O.
We see our events as a rare opportunity to gather coffee-loving people from all over the world and so, in the spirit of our true-blue Aussie hospitality, we're indulging our competitors and guests with an all-day social affair the day before the competition.
Then come November 17, where everyone is invited to join the party as we crown the 2018 World AeroPress Champion. Expect to be mesmerised by emcee duo from last year's world championship in Seoul, Michelle Johnson and Marcus Boni, and enjoy entertainment from local DJs. Feast on barbequed snacks from around the world, and as always, free beer by Moon Dog.
Wait, there's more. For the first time in W.A.C history, we're offering punters a chance to taste competitors coffees, and 'spros roasted by Single O on the new Modbar.
Early bird tickets are available from now till Sunday 23rd September at AU$20.00.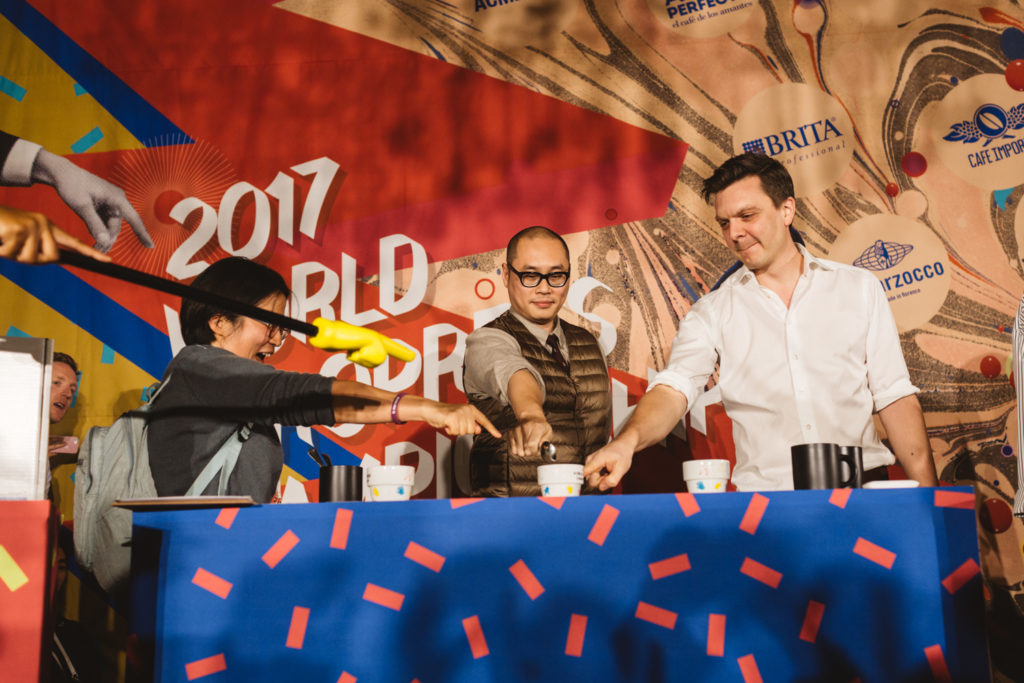 About the World AeroPress Championship
In 2008, a good and simple idea came to two coffee lovers: "Wouldn't it be fun to see who could brew the best cup of AeroPress coffee?" And with that simple idea, the World AeroPress Championship was born.
The first competition took place in a small room in Oslo, with only three competitors and Tim Wendelboe as the judge. It was a modest and understated affair.
Like many ideas good and simple, the competition has since grown organically, and now spans 140 regional and national events taking place in over 60 countries.
Each season now sees more than 3,000 competitors getting involved, and yet, despite its size, the competition remains a fun, inclusive and light-hearted pursuit.
Today, the World AeroPress Championship is organised by a team of three, working from a small office in Melbourne, Australia. They drink way too much coffee, but that's kind of what it takes to make this event happen.
For more information: W.A.C.
---