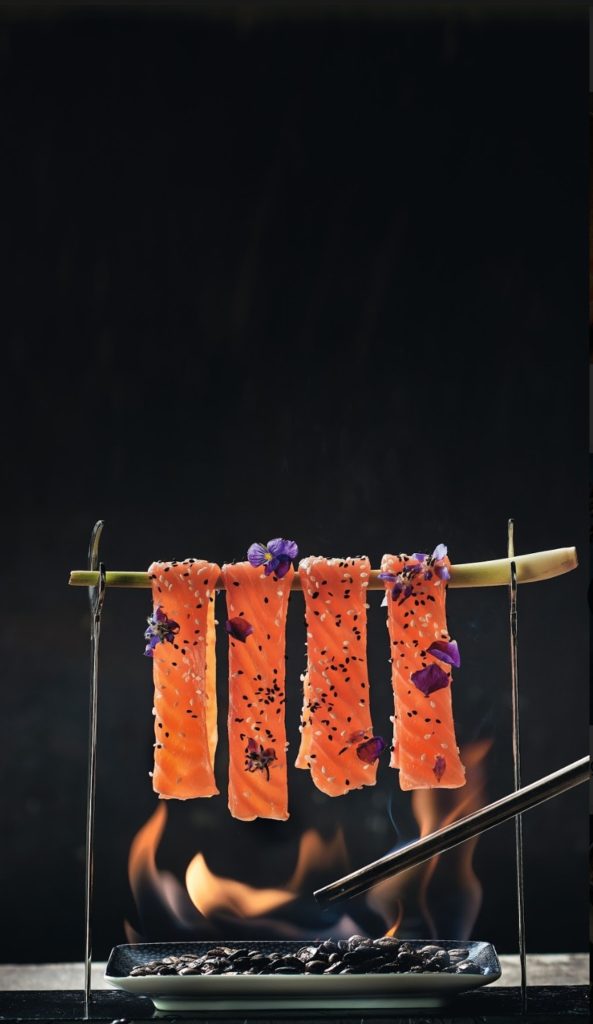 Mövenpick BDMS Wellness Resort, the health-focused retreat in downtown Bangkok, has brewed up an imaginative new menu of coffee-infused dishes with the launch of its latest global culinary initiative: Coffee Cuisine, a dash of barista magic.
The Mövenpick brand, which has been roasting its own premium coffees for more than 50 years, is now taking its expertise to aromatic new heights. Chef Rajiv Ranjan Singh and his culinary team at Mövenpick BDMS Wellness Resort are conjuring up fresh creations that are literally 'full of beans' at Tamarind Natural Dining Restaurant, the resort's vibrant all-day dining destination.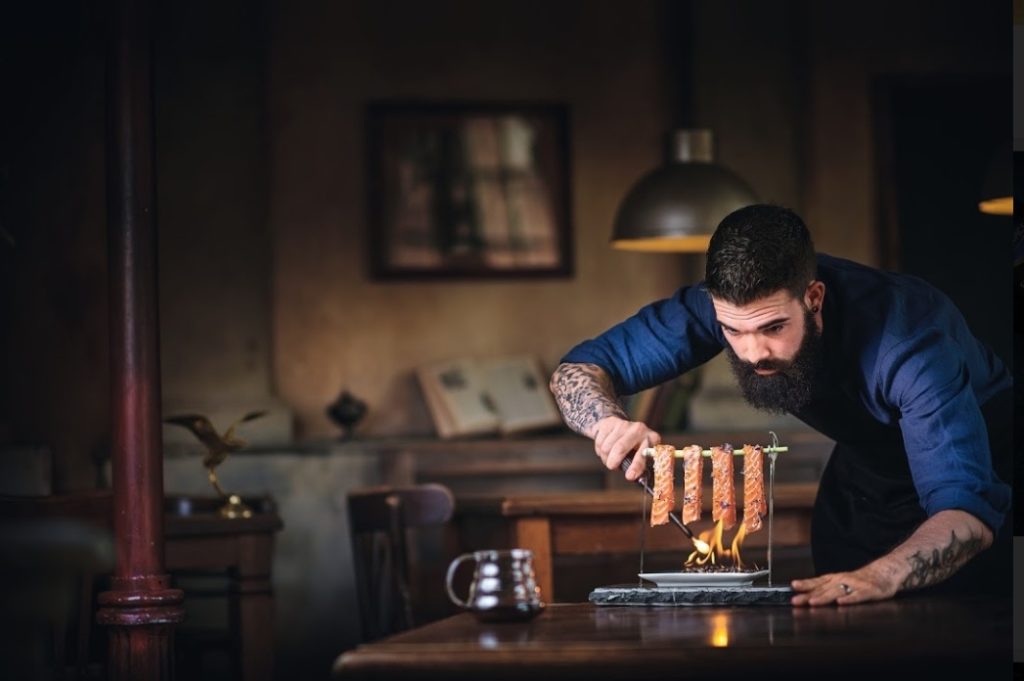 From salmon sashimi tartare infused with flamed coffee beans and tuna poke enlivened with a sweet espresso reduction, to spring cassoulet with café crème sauce, an espresso-enhanced beef mignon, and puff pastry 'opéra' with Mövenpick ice cream and coffee, every innovative dish has been crafted in partnership with Mövenpick's Chief Barista, Kevin Mohler.
"Many guests will enjoy a daily cup of coffee, but fewer people will consider using these popular beans in their meals. But in fact, coffee works wonderfully well in all kinds of recipe – both sweet and savoury. Our Coffee Cuisine menu showcases how versatile and delicious coffee can be. It is also known to be a great source of antioxidants, vitamins and minerals, including manganese and potassium, which makes this unique menu a perfect fit for our resort's healthy-eating concept," Chef Rajiv commented.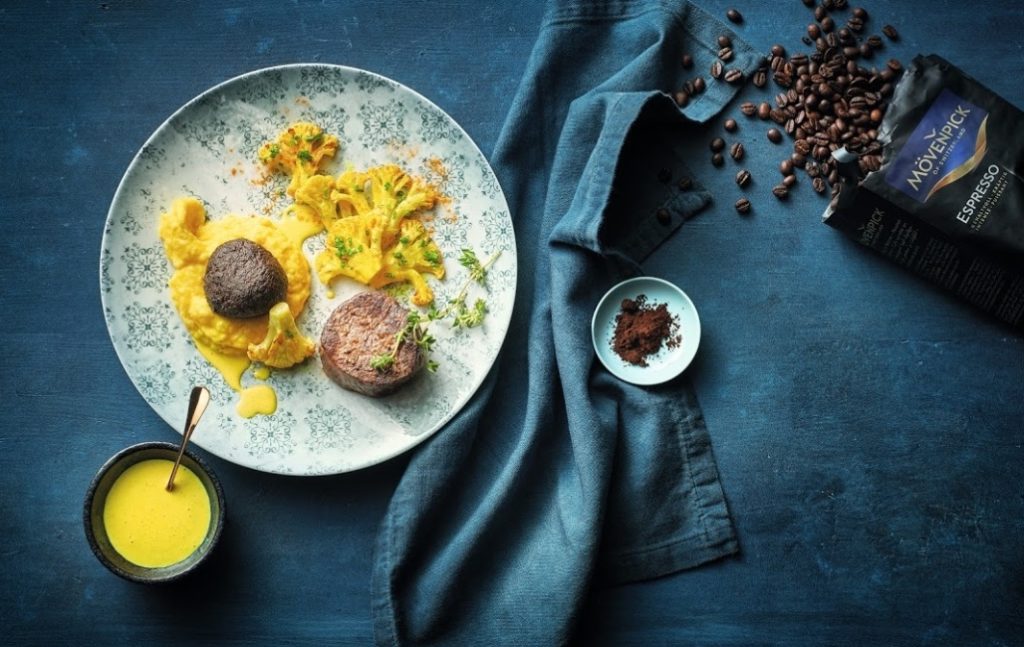 "We are excited to introduce guests to our inventive Coffee Cuisine menu, which celebrates the best of our company's Swiss culinary heritage. By combining Mövenpick's famous coffee with the vision of our global master barista and the talents of our resort's own highly-skilled chefs, we can craft truly unique dishes at Tamarind that guests will remember for a long time to come," said Bruno Huber, General Manager, Mövenpick BDMS Wellness Resort.
Mövenpick and great coffee are synonymous. The brand's classic 'Der Himmlische' ('The Heavenly') blend is made from 100% Arabica beans and has a perfectly balanced, rich flavour with a full-bodied aroma, and has been a household name for over five decades. Today, an extensive range of blends and roasts are available to purchase as beans, grounds or coffee capsules. Guests at Mövenpick restaurants around the world can enjoy the variety in the form of a cappuccino, espresso, latte, or any coffee beverage they choose.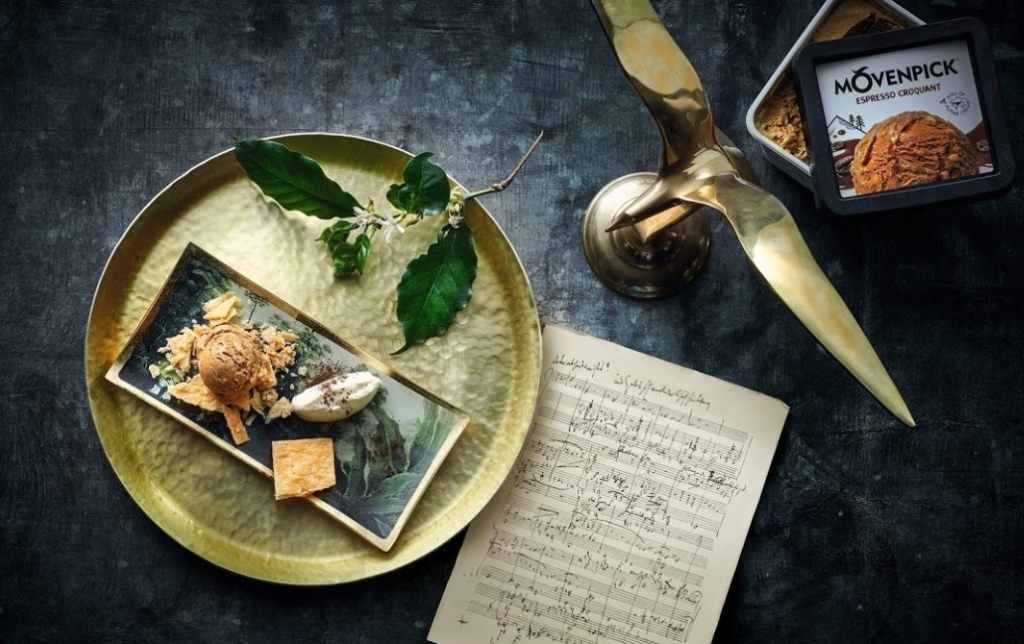 The exciting new Coffee Cuisine menu uses several Mövenpick coffee varieties as exceptional flavour-enhancing ingredients in delectable dishes, including:
Salmon sashimi with flamed-off coffee beans                                                 –          370++
Salmon | flowers | blackberry soy sauce
Tuna poke with sweet espresso reduction                                                        –          370++
Tuna | avocado | sweet potato cakes | sprout salad
Beef mignon and meatball with espresso crust                                               –          750++
Beef mignon | coffee meatball | cauliflower | cauliflower purée
Spring cassoulet with café crème sauce                                                           –          480++
Chicken | café crème sauce | couscous | vegetables | Meaux mustard
Puff-pastry 'opéra' with Mövenpick ice cream croquant and espresso       –          220++
Puff pastry I Mövenpick ice cream espresso croquant I Mövenpick espresso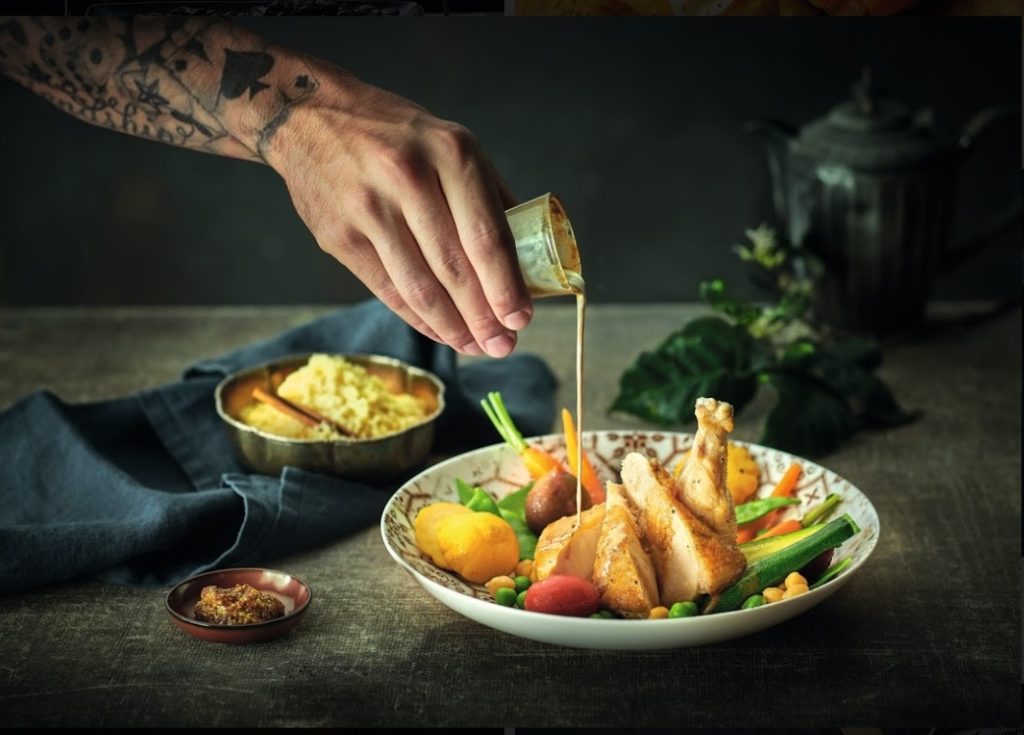 For reservations at Tamarind Natural Dining Restaurant, please contact us at 02 666 3333 or resort.bdms.fb@movenpick.com
For more information on Mövenpick's Coffee Cuisine menu, available throughout March 2020, please visit: movenpick.com/coffee
To learn more about Mövenpick Hotels & Resorts, please visit www.movenpick.com.
---