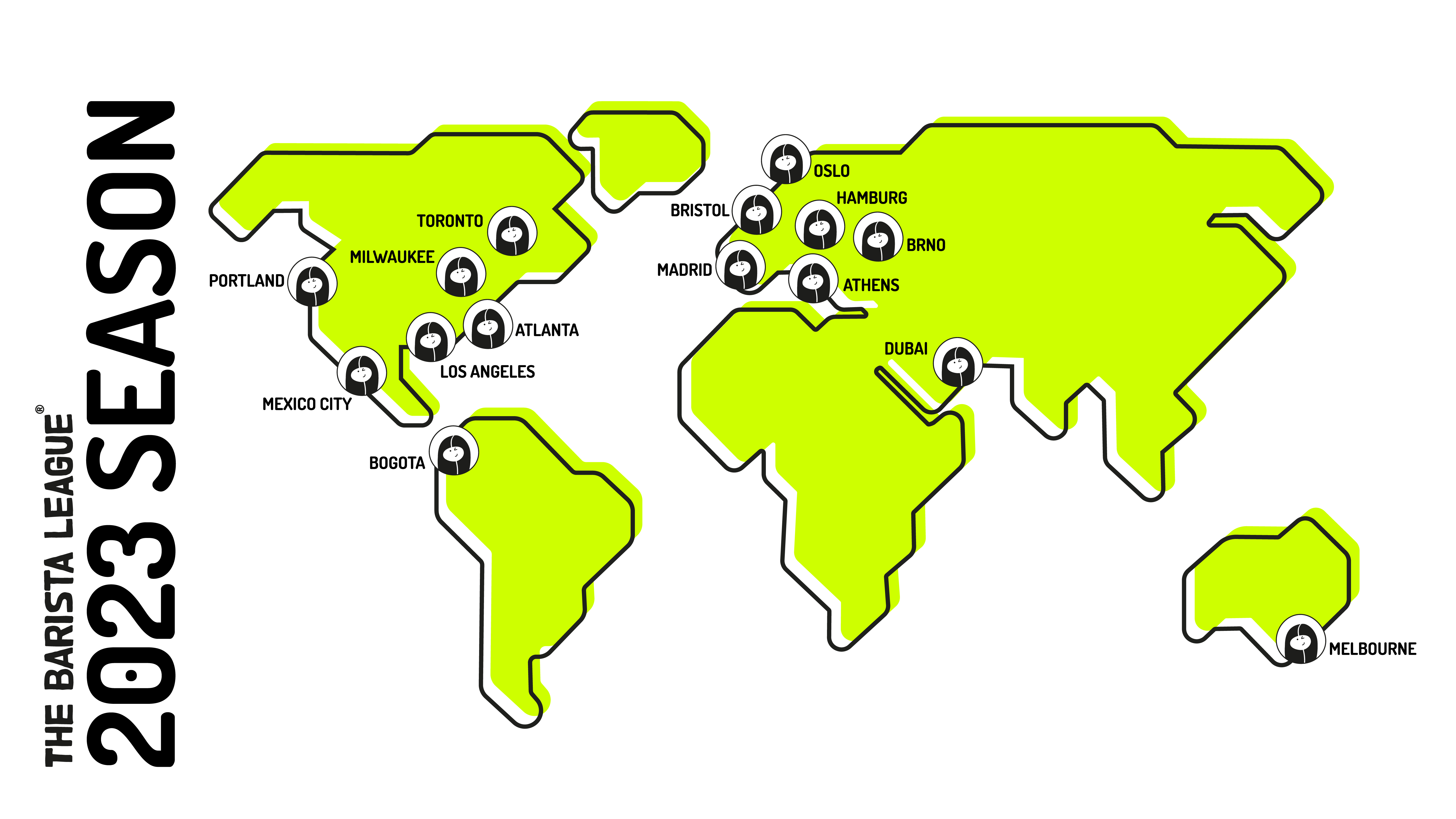 After a wildly successful year of sell-out events in 2022, The Barista League will continue to grow to meet the demand for their special brand of accessible and diverse coffee competitions. With 12 competitions spanning 4 continents, 2 after parties, and more to be announced, 2023 will be The Barista League's biggest year yet.
The organisation will be returning to some familiar locations, including Mexico City, Hamburg, Toronto, Los Angeles, and Melbourne as well as some first-time cities including Brno, Bristol, Atlanta, Milwaukee and Dubai. On top of that, they are launching La Rumba Barista – a spin-off of The Barista League in Bogota, Colombia while on their Mystery Coffee Vacation with the winners' of 2022 competitions. They will also be back with huge after-parties at both the SCA Expo in April as well as the World of Coffee in Athens in June.
Each competition consists of 12 teams of 2 competing across 3 rounds of fun and fast-paced interdisciplinary challenges, which are designed to test the real-world skills of a barista. To ensure that, The Barista League continues to be an accessible competition it will remain 100% free to register and compete throughout the 2023 Season, with no requirement for personal equipment or prior training, and is open to all levels of experience.
'The Barista League was founded on the idea that the event should be accessible for working baristas and should be welcoming to all. As we grow, we are so excited to be able to take the event to new cities and countries that often get overlooked in favour of bigger, global, centralized events,' said Steve Moloney, Founder of The Barista League.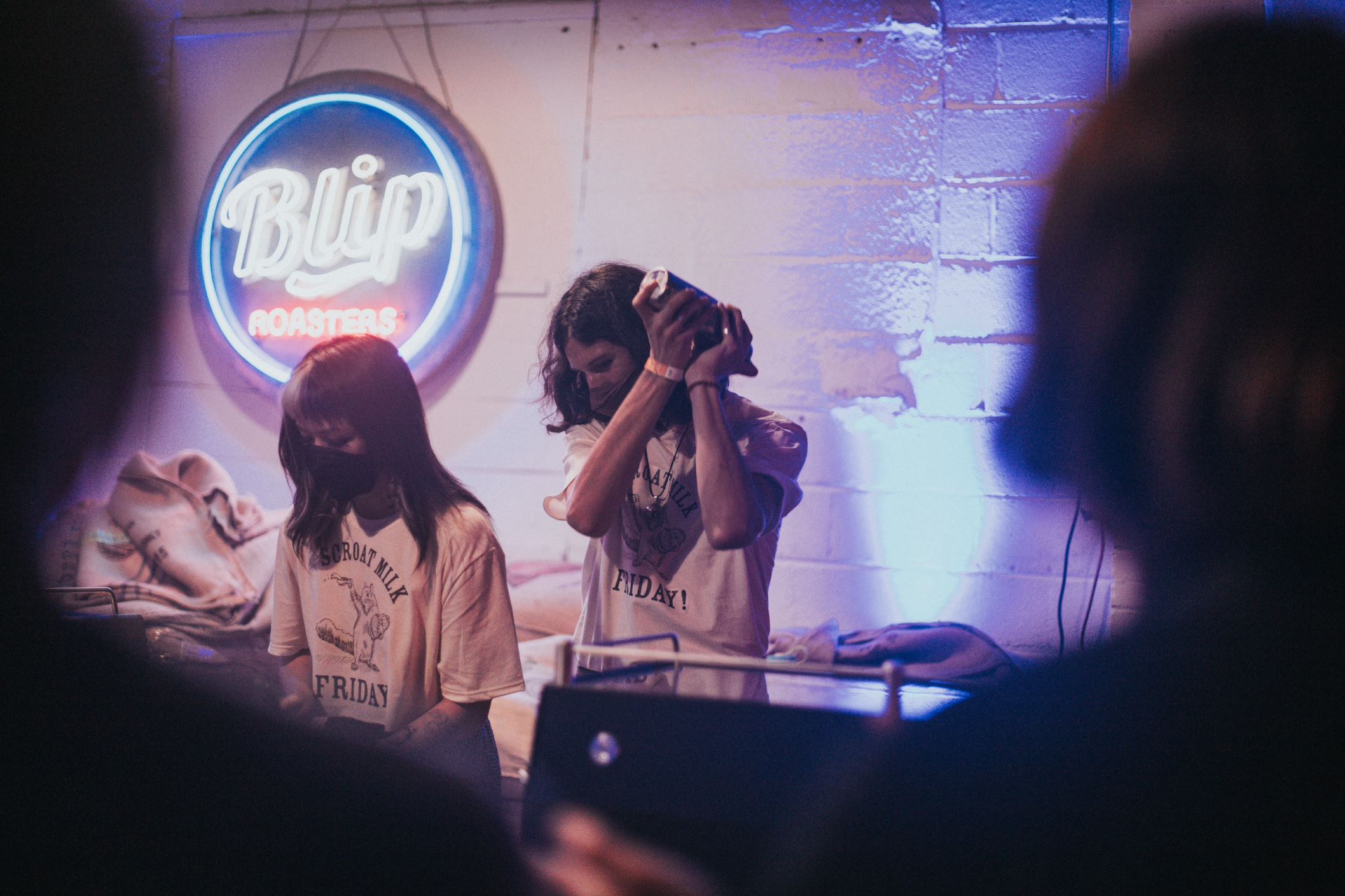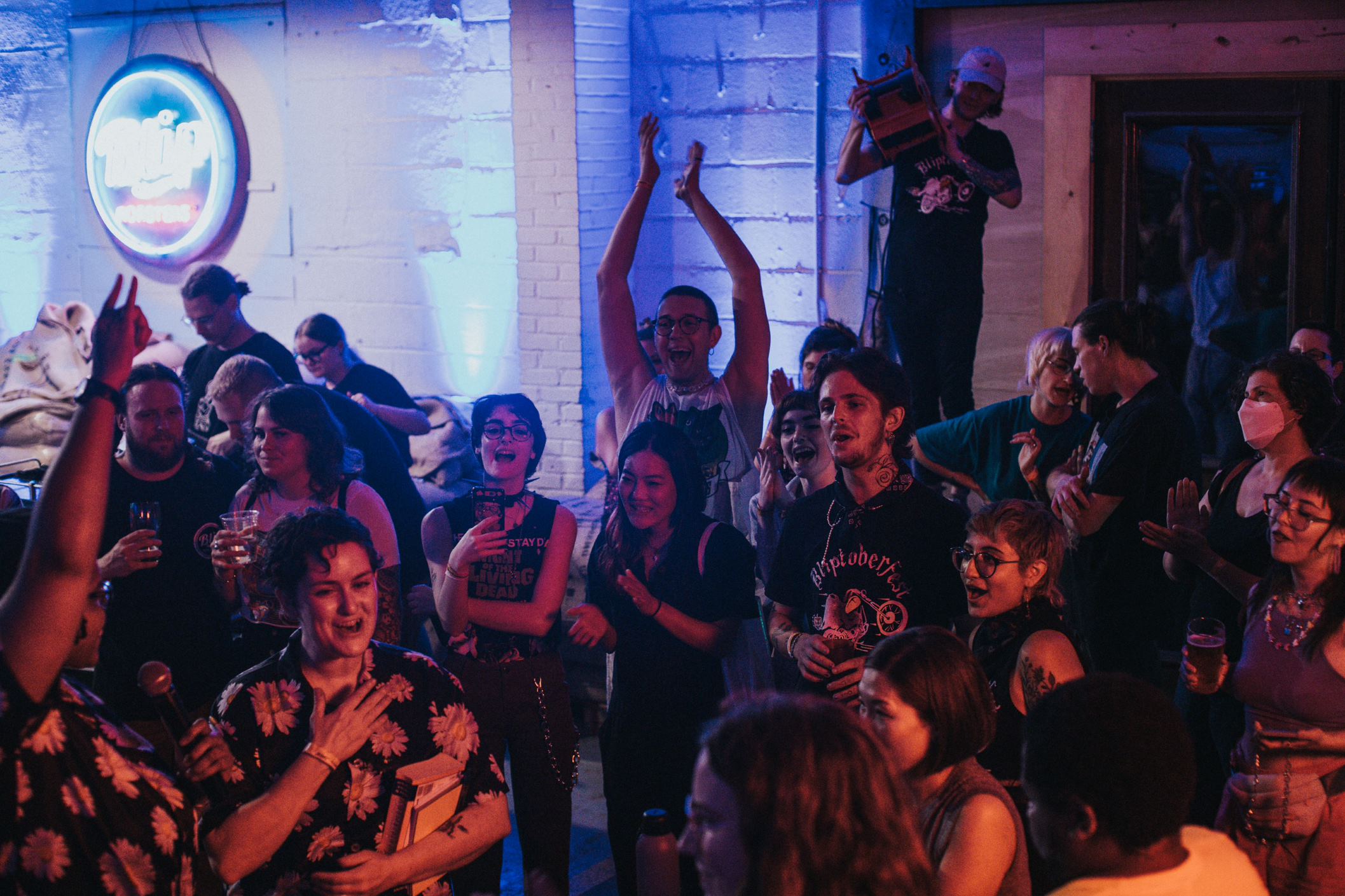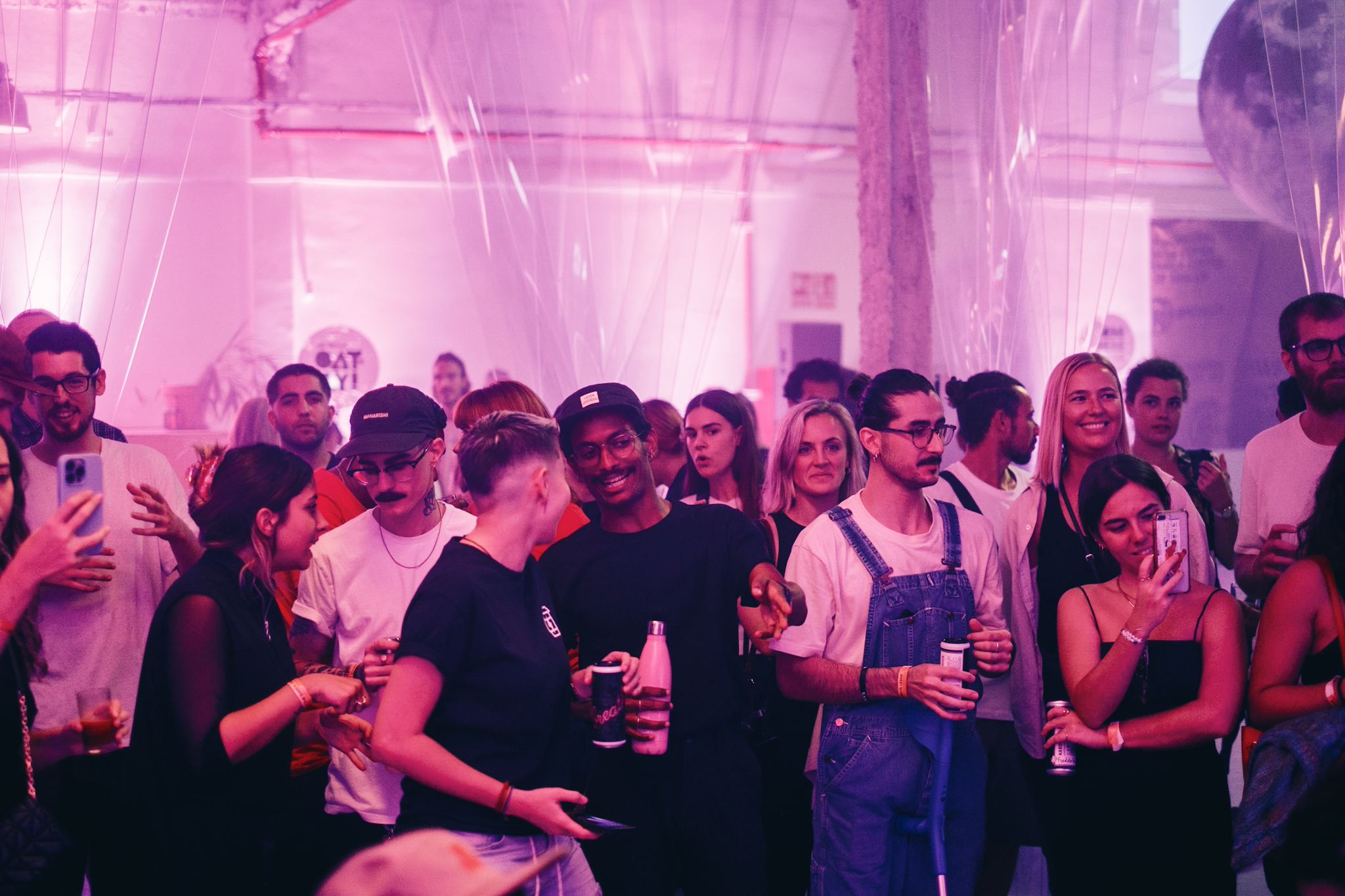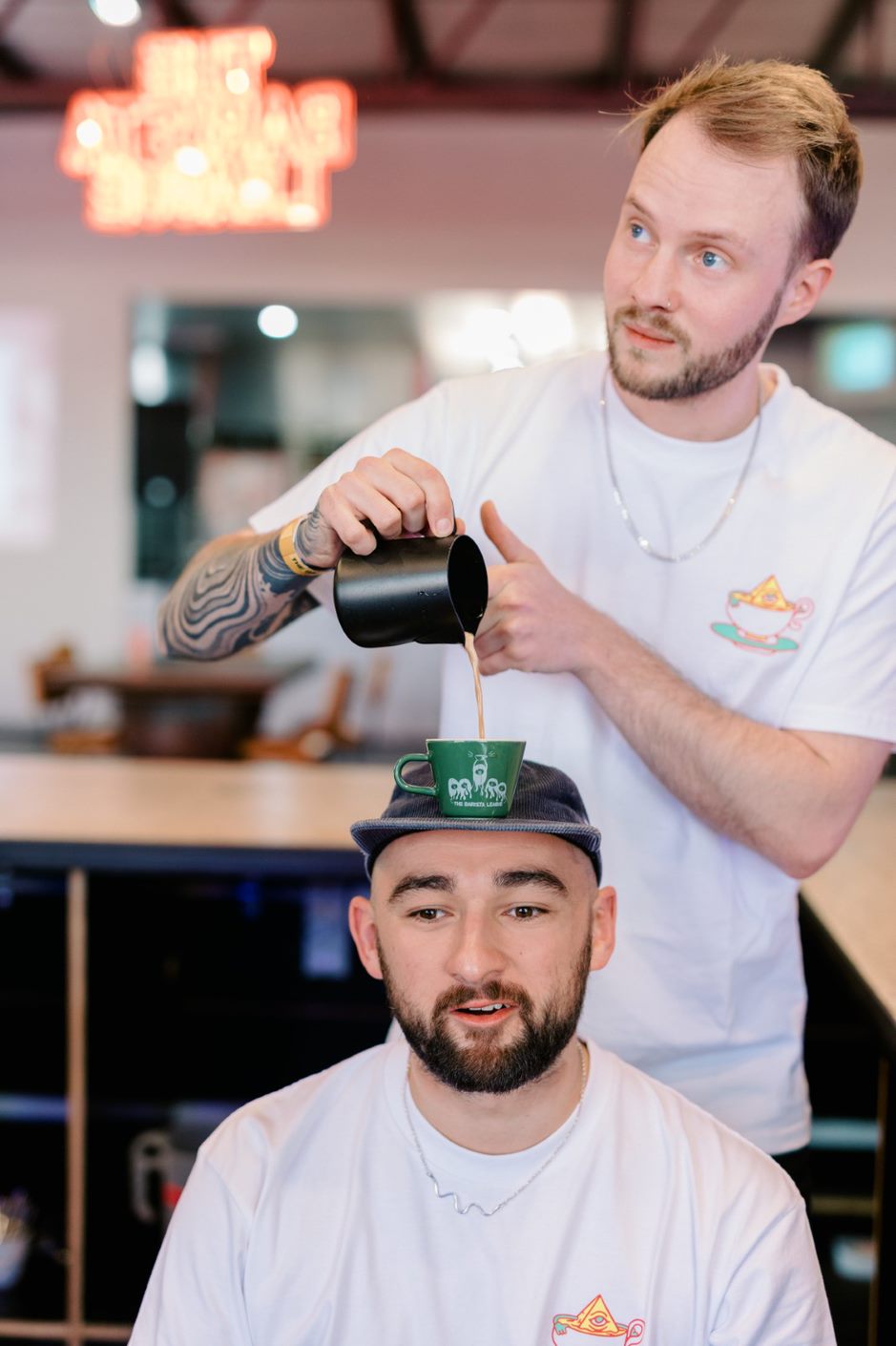 The Barista League in 2023 will be made possible by the continued support of season partners Rancillio, Mazzer, Oatly, Toddy, Baratza, Acme, Sweetbird, 1883 Maison Routin, Acaia, BWT Water+More, Eight Ounce, Hollander, Pacific Foods, and Poursteady & Barista Magazine, as well as new partners PUQpress , Prana Chai and Sucafina who will be joining forces with the organisation for the first time this year.
Event calendar
| | | |
| --- | --- | --- |
| Location | Date | Hosted By |
| Oslo | February 18 | Fuglen Coffee Roasters |
| Bogota (La Rumba Barista) | February 24 | Varietale |
| Mexico City | March 4 | Tbc |
| Hamburg | March 25 | Drilling Distilling Co. |
| Brno | May 26 | Industra |
| Toronto | June 17 | Redwood Theater |
| Los Angeles | August 5 | Black Rabbit Service Co. |
| Bristol | September 9 | Extract Coffee Roasters |
| Melbourne | September 22 | Proud Mary |
| Madrid | October | Tbc |
| Milwaukee | October 21 | Colectivo Coffee |
| Atlanta | December 2 | Tbc |
| Dubai | January (2024) | tbc |
For more information, visit The Barista League's official website.
---