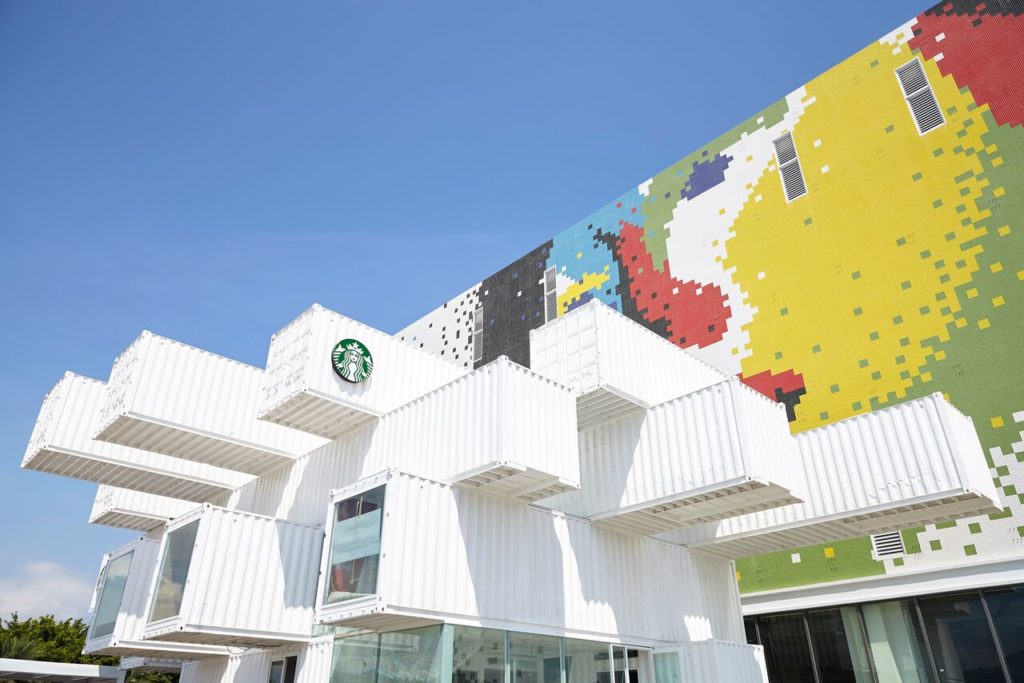 Late last month, Starbucks Taiwan opened its first store in Asia Pacific built from recycled shipping containers. The new Starbucks is the first retailer to open a storefront in the yet-to-be opened Hualien Bay Mall, which is located in a tourist destination known for its cuisine and beautiful landscape facing the Pacific Ocean.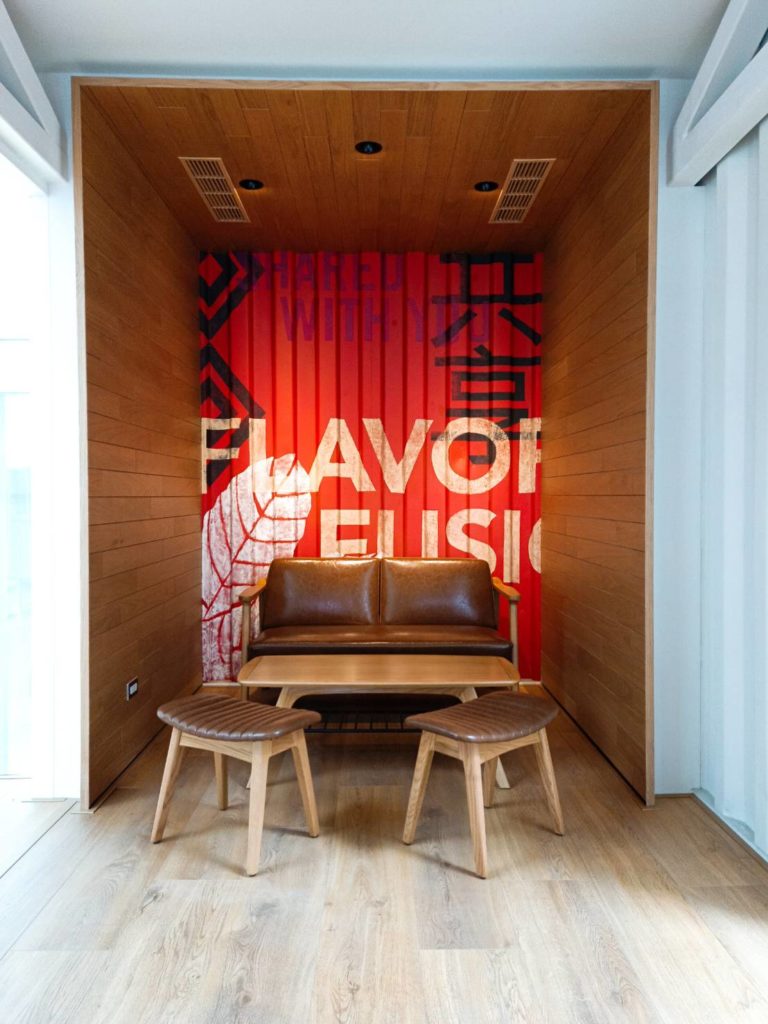 With an exterior designed by famed Japanese architect Kengo Kuma, who has also built Starbucks Japan's Fukuoka store and is the exterior architect for the upcoming Starbucks Reserve Roastery in Tokyo. This is the first time Kuma has used shipping containers for his designs and was inspired by the foliage of coffee trees combined with the traditional Chinese bucket arch. The stacking of the shipping containers created a much taller space and provides natural sunlight through the various skylights found throughout the structure. The shop covers some 316 square meters while offering mountain vistas on one side and connecting to a shopping mall on the other.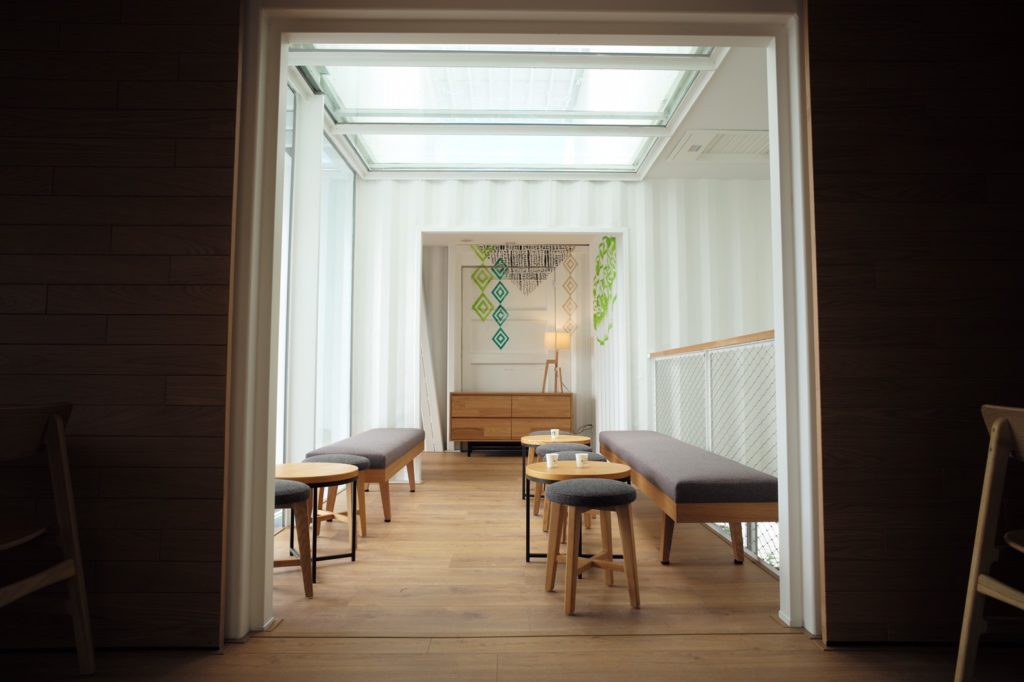 While Starbucks' latest shipping container store may be the coffee world's most bodacious example of shipping container repurposing, it is far from the first. In fact, Starbucks alone has made 45 of the things, outfitting them off-site then trucking them to their final destinations.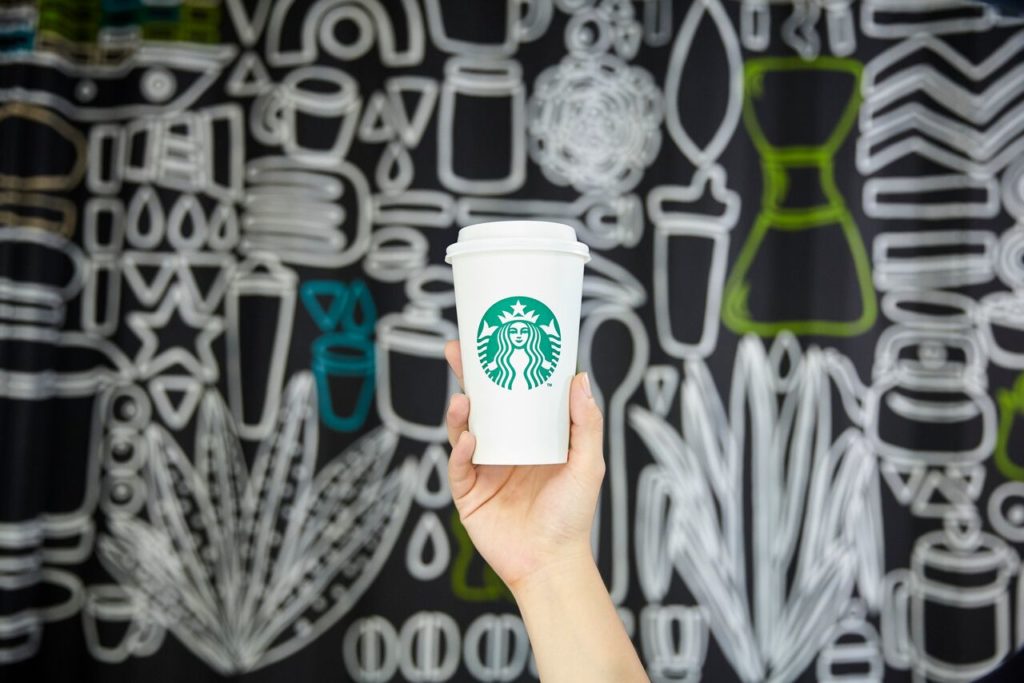 Moreover, recently the company announced their new direction of developing sustainable outlets: "Starbucks is committed to building sustainable stores and recently announced the "Starbucks Greener Stores" initiative which will be a framework to design, build and operate sustainable stores around the world. Today, this store joins a suite of Starbucks locations built from shipping containers."
Positive changes and initiatives are always great, especially when they are led by giants like Starbucks!
---