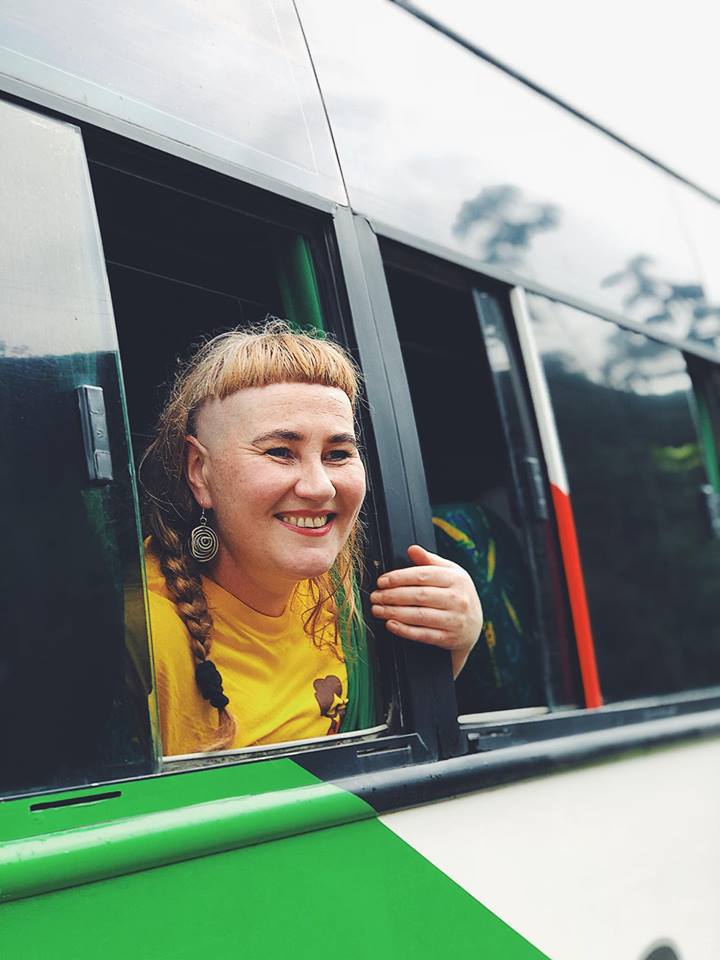 Coming from a small town in central Iceland, Sonja Bjork Grant, has always been curious and not afraid of challenges. That's how she got where she is: Sonja is one of the pioneers of World Barista Championship and other barista competitions that World Coffee Events organization oversees, and has contributed to the development of the competition judging system from the start of the championships.
Growing up in Akureyri made Sonja very independent from an early age. At age of 15 she moved out from home to live in a tent on a cemetery. Living on a cemetery might sound odd, but she believes that cemeteries (as well as supermarkets) are very peaceful place where you can learn a lot about people. There you can see grave stones, their design and what these stones say about people, how they are taken care of. Even now if she travels to a new country, she tries to go to both, a cemetery and a supermarket.
As every teenager faces the question what to be when they grow up, Sonja had three options: veterinary, sports coach and an architect. After experiencing first two professions first-hand: helping her parents with their horse breeding family business and starting an ice hockey team; she decided to become an architect. But first, following her dad's steps, she chose to start with being a carpenter to know more of how buildings are built. After moving to Reykjavik at the age of 17 to study carpentry, but worked the first year as a hotel made, cleaning rooms, dishwashing, scrubbing floors. Beside the study if carpeting she worked in bars and restaurants to have money for rent. And after working with wood for 5 years, she decided to move to a new industry.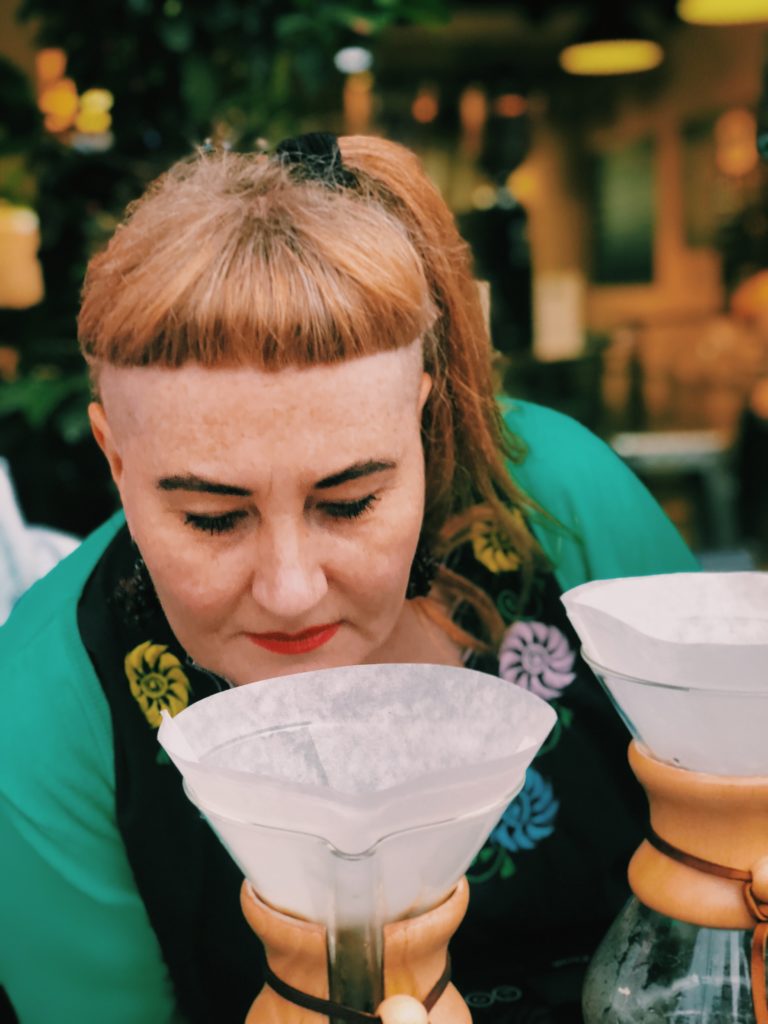 Luckily and randomly, Sonja applied for a barista job in recently opened Kaffitár. And even as an industry's newbie she was no stranger to coffee. Filter coffee is a part of Icelandic culture and Sonja studied how to prepare (fabric) filter coffee from her grandmother. Times passed and she grew into her job, managing, creating pastries, designing places, working with carpenters, painting etc., Kaffitár also became one of the leading specialty roasteries in Iceland. Developing such a successful project is no doubt a great experience, but after 13 years working there, Sonja realized that she stopped developing professionally because of being too busy running coffee shops. With all the knowledge and experience, she opened her own coffee shop and roastery.
Kaffismiðja Íslands, opened its doors in 2008 and has made a name for itself through its cosy coffee shop vibe and its highly skilled baristas. Upon entering the shop you would see their lovely pink 6lk Giesen roaster, which they put to work every weekday. One of keys to success, except for great coffee, was that they opened Kaffismiðja Íslands two months after the start of world financial crisis when Iceland went bankrupt. As crisis always brings opportunities, this was the time for Sonja and her business partners to support her countrymates in face of instability and bring them a piece of simple every-day joy. And they did, playing disco vinyls and serving pastries with good hot cup of coffee, brought people together in the mornings after striking for social justice on the streets of Reykjavik at night. Supported by locals and fueled by good coffee, Kaffismiðja Íslands had been chosen as the best coffee shop in Iceland for five years in a row.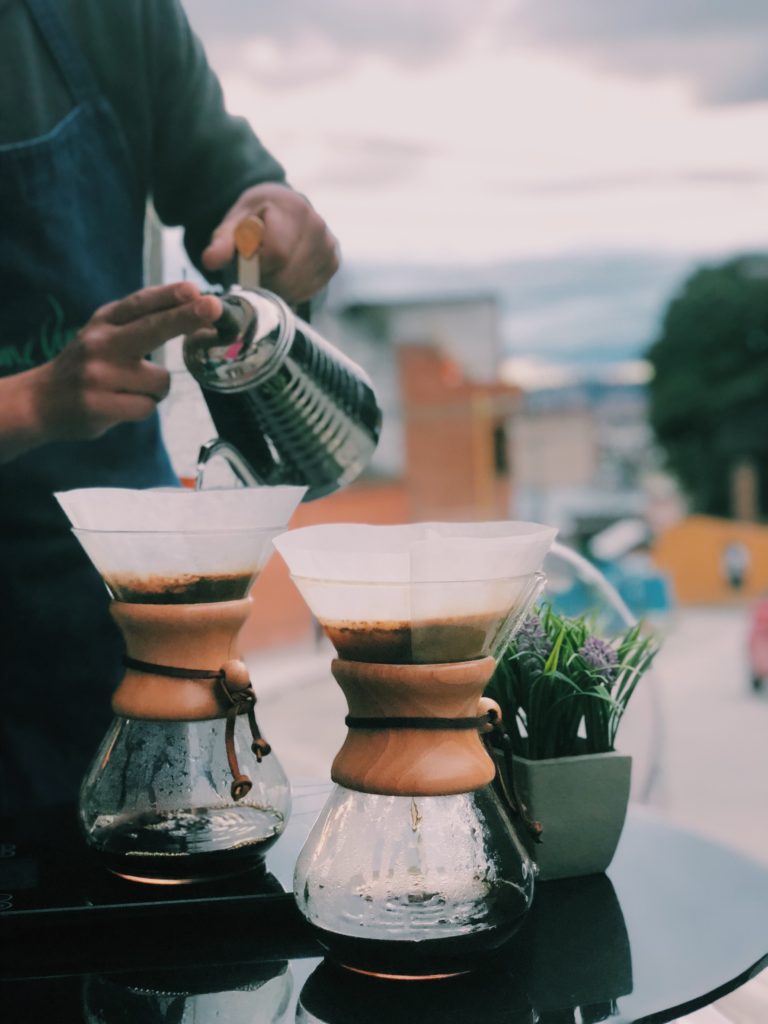 Meanwhile, apart from developing coffee scene at home, Sonjia began participating more and more in world coffee events. Being one of the pioneers of World Barista Championship, she started travelling to help other judges and educate new ones. Today, 18 years later from the foundation of WBC, she has 2-3 trips a month. Being curious by nature, Sonja always seeks new experiences: "Once on a trip, I saw a Japanese couple, that just been served buns with butter, but as in Japanese cuisine does not use butter, the couple started biting into the butter. I tried to do it as well, which was not good, of course, but it was a curious experience."
Following her philosophy of learning each moment something new and trying things she never tried before, like biting a butter, Sonja co-opened new company, Kaffibrugghúsið, where she brings all her experiences and knowledge together. Icelanders can be amazingly creative with arts-who on Earth did not hear about Björk – but they can also be quite conservative with their food. That is why Sonja tries to change this, by bringing new experience and erasing boundaries between a customer and a barista in her shop.
The experience Sonja wants to share comes not only from the trips, but also from all the coffee (and not only) championships. Being one of co-creators for WBC rules, she shares that original set of regulations was inspired by rules of gymnastics, horse and chef's competitions. It has been 18 years since the very first coffee competition and as the industry developed and changed so did the rules. Nowadays, judges are more focused on the flavour and how a contestant can bring and emphasize flavour notes and process that coffee had gone through. Tough call, but thanks to WBC and third wave of coffee this is where coffee professionalism is today. Speaking of professionalism, Sonja also acknowledges that sometimes people might cling to this idea of being an all-knowing professional. "I think we are lacking transparency and honesty in the industry. Everyone is so afraid of admitting that they do not know everything as it is such a competitive environment. As by asking questions it might seem that the person is not professional enough.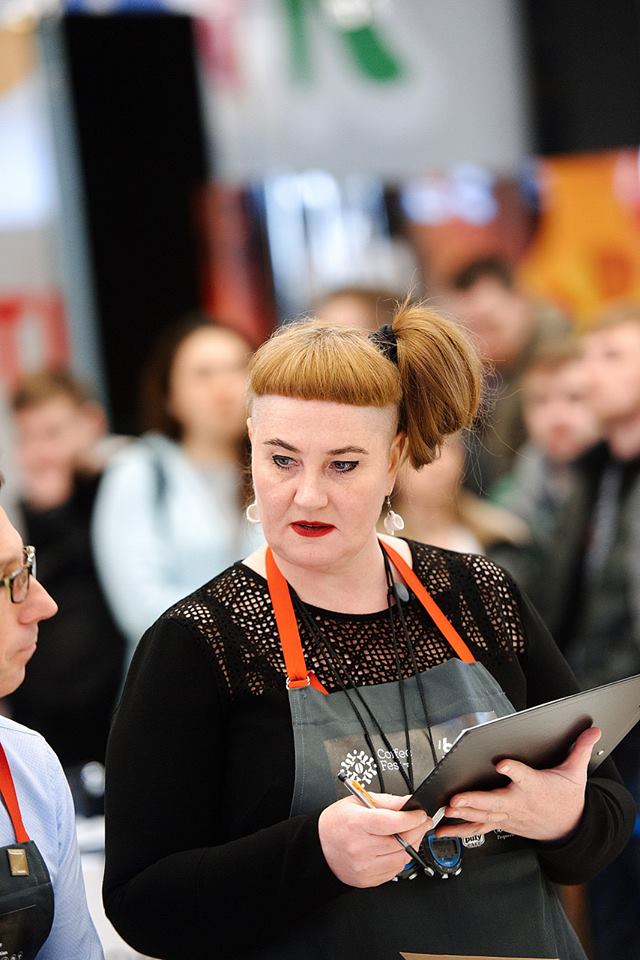 But it works completely different way, not asking questions makes development almost impossible." All unasked questions can lead to a new conversation and new discoveries, that's why Sonja was approach by Specialty Coffee Organisation of Europe and asked to lead and start Roaster Guild of Europe to help this discussion happen, as roasters are people who usually work by themselves and are not as social as baristas, for example. In January 2018 they unified with Roasters Guild of America and today their new unified organisation is Coffee Roaster Guild (CRG) and Sonja is the incoming chairwoman for 2019. "One more thing is admitting that the whole industry needs to work together to develop, we need each other: from small roasteries to coffee giants. We all have the same goal to drink better coffee."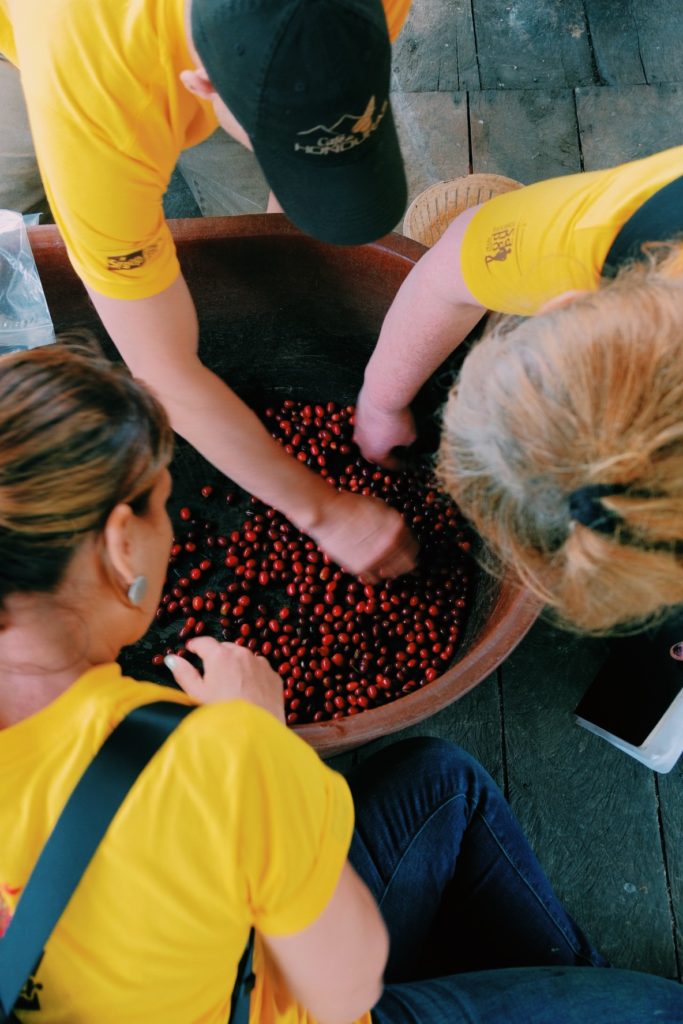 Sonja Björk Grant is a barista, roaster, and barista trainer, she is a past WCE Chairwoman, an advisory board member and has been involved with various committees over the years. She has been working with SCAE and SCAA (SCA now) and being one of the trainer/teacher in WCEP program and Judge Certifications for International judges.
Besides the list of her coffee achievements, she is a founder of an ice hockey team, carpenter, business developer, judge for horse and beer competition. All of those interest might not seem very much related to her love to coffee, but in fact, they all give her new perspective and ideas. And as we already heard from Sonja, new questions and open talks lead to new idea and development and this is what we all can learn from such a wide background and ever-evolving life story.
---