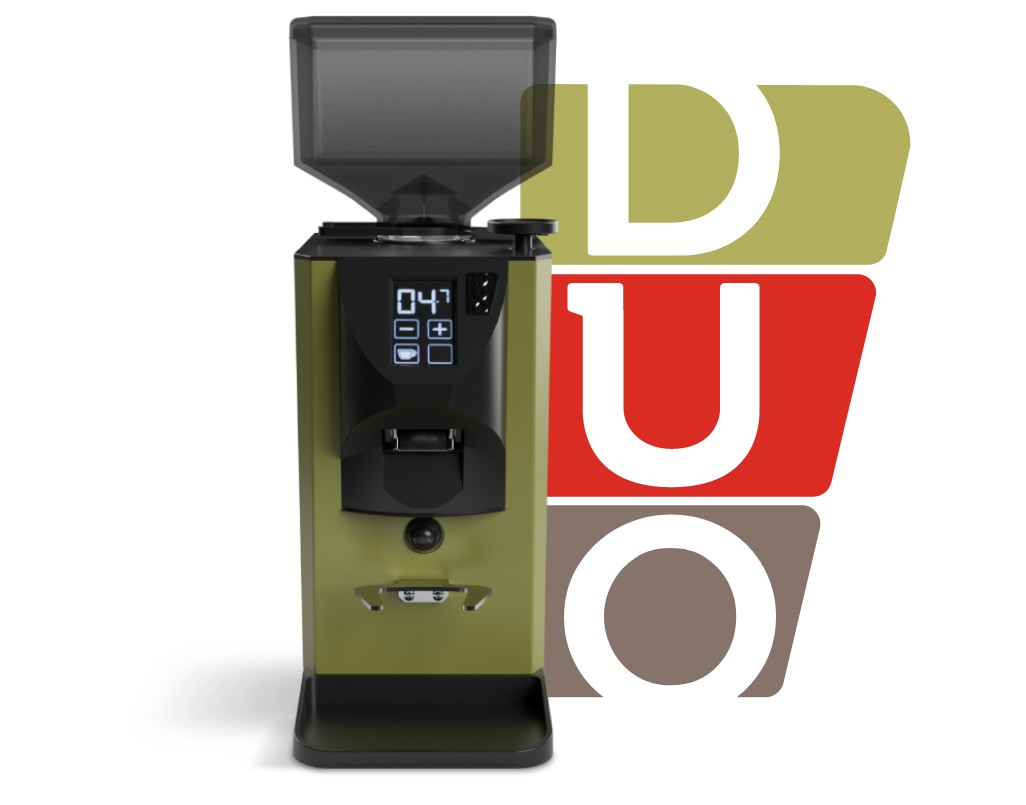 Nuova Simonelli presents DUO, the on-demand coffee grinder for all settings where the pleasure of coffee meets wellbeing.
Duo is the grinder dedicated to all those who love to taste espresso at home, at the office and in all those places and settings which have a little coffee corner. The compact dimensions of DUO allow you to enjoy a moment of total wellbeing and the pleasure of coffee in so many places. DUO adapts perfectly to the mood of different settings with its choice of 4 different colours to choose from: black, guacamole, dove grey and red, the same colour palette as for the Oscar Mood, thus obtaining the perfect match.
Behind the simple, modern lines, cased in aluminium and with its contemporary colours, there's a professional core that enables everyone to grind simply and quickly. An experience of pleasure and wellbeing. Flat burrs in 55mm stainless steel with a professional motor. With its touchscreen display, DUO allows you to set up to two different doses and also to grind in continuous mode. With the micrometric dose regulation, you can personalise the grind to be able to offer a perfect coffee experience. The stainless steel fork adapts to various types of portafilter.
This is how Nuova Simonelli is extending its range of grinders for domestic and professional use.
For further information visit the website www.nuovasimonelli.it/duo/
---