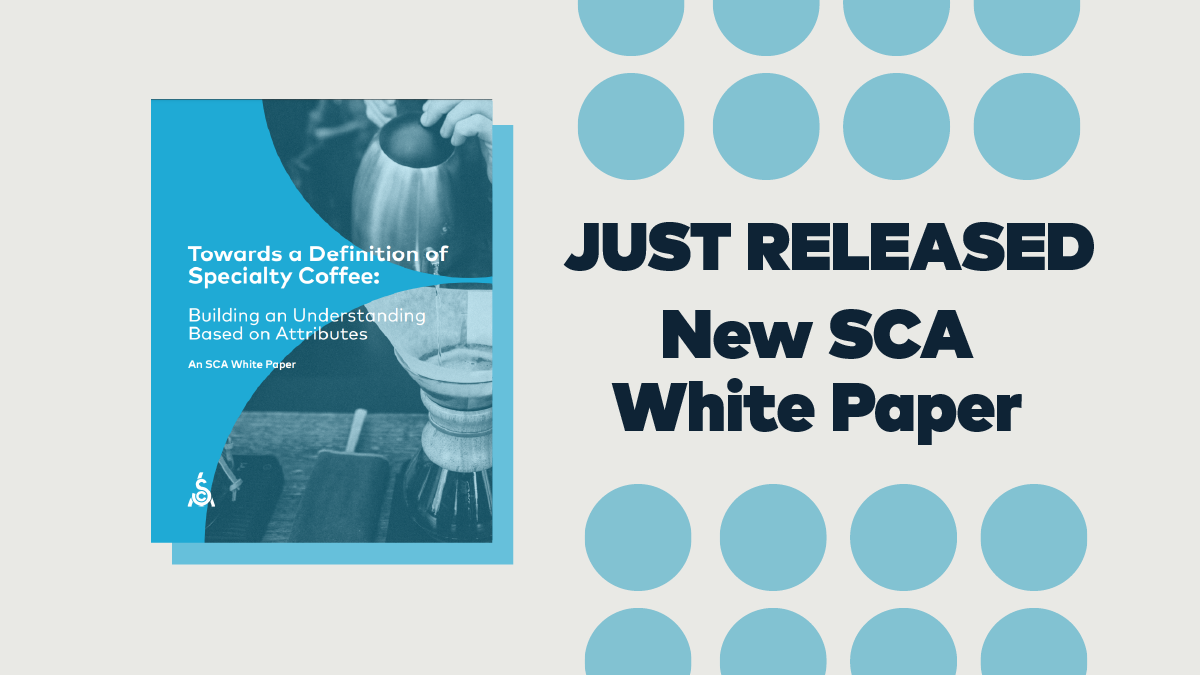 "A persistent challenge facing the specialty coffee industry is a fundamental one: how do we define 'specialty coffee' in the first place? This question—which may seem to be a very basic one—has vexed the industry since its very beginnings."
We're thrilled to share with you a new SCA white paper, "Towards a Definition of Specialty Coffee: Building an Understanding Based on Attributes."
The paper, co-authored by sustainability, research, standards, and executive leadership of the association, reconceptualizes the definition of specialty coffee in light of new research and understanding of the specialty coffee marketplace.
The new framework is based on the concept of "attributes" as the source of specialty coffee's unique value and provides an improved definition of "specialty coffee" that can be used in research and sustainability efforts. It can also improve communication among the global coffee trade.
The new framework is the result of years of careful thought and knowledge-building and was discussed among coffee leaders at last May's Re:co event. The SCA hopes this new definition and framework better serves the industry and helps achieve the aim of making coffee better everywhere.
We want to thank the amazing people who contributed to this white paper: Peter Giuliano, Katie Jane von der Lieth, Mario R. Fernández-Alduenda, Yannis Apostolopoulos, Kim Elena Ionescu, and Jenn Rugolo.
---