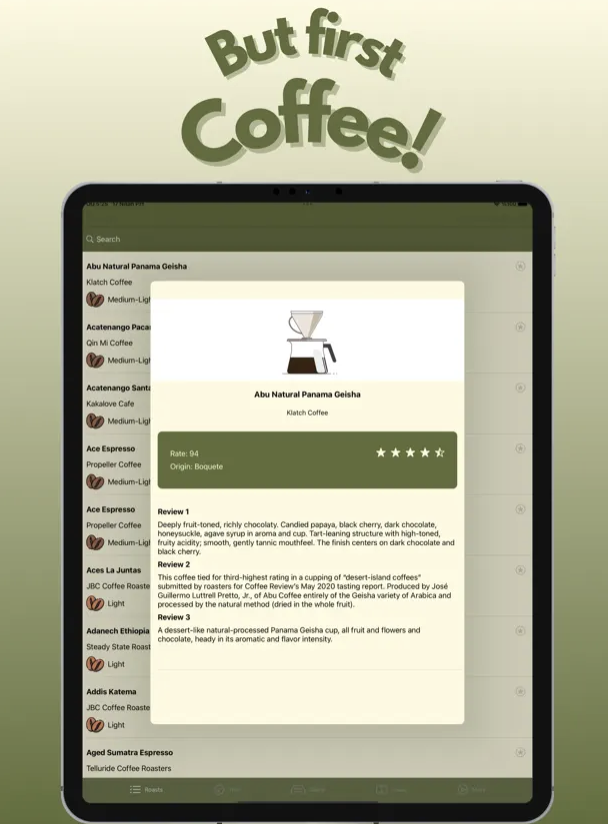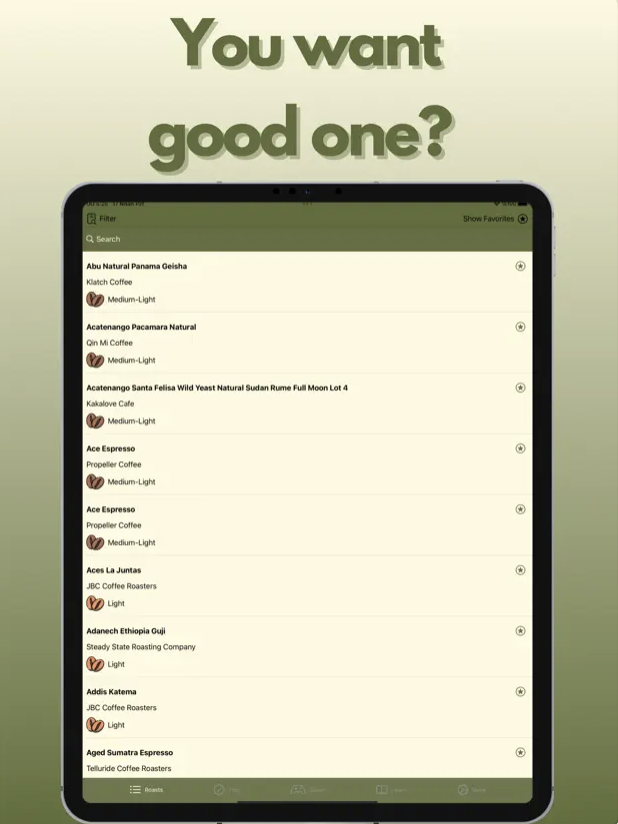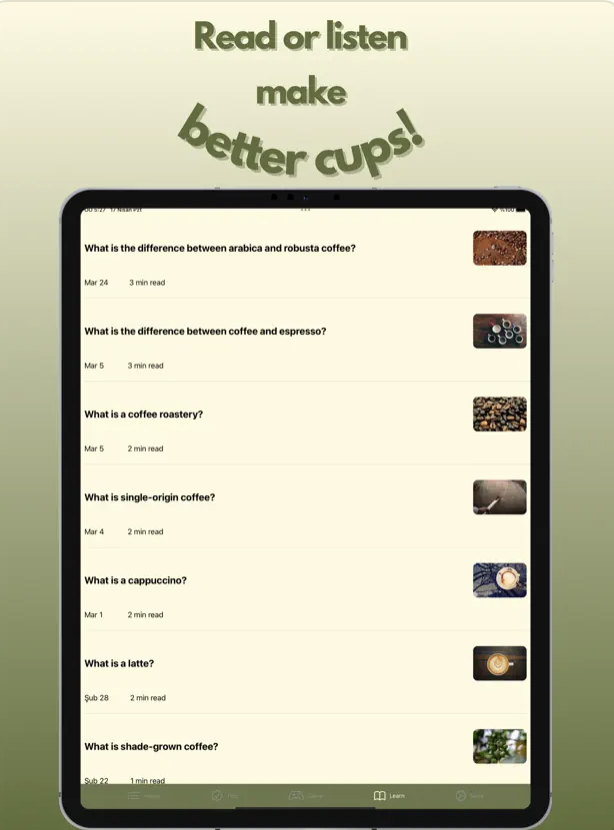 The free app, created by Eyup Mert, provides users with brewing and roasting tips, as well as advice from industry experts.
The app offers a wealth of information on all things coffee, from the various types of coffee roasts to the best brewing techniques. Whether you're a newbie or an experienced coffee connoisseur, our app has something for everyone.
Explore the extensive library of blog posts and articles, all written by coffee experts with years of experience in the industry. You'll learn about the different origins of coffee beans, the science behind brewing the perfect cup, and even the history of coffee itself.
But that's not all.The app also features an engaging quiz game that will test your coffee knowledge and challenge you to think outside the box. With questions covering everything from bean varieties to brewing methods, you'll never run out of ways to expand your coffee horizons.
And of course, no coffee app would be complete without tips and tricks for making the best cup of coffee possible.The experts have compiled a wealth of information on the art of coffee brewing, from the best coffee-to-water ratios to the most effective brewing methods for different types of coffee.
So what are you waiting for? Download the app now and start exploring the wonderful world of coffee. Whether you're a casual coffee drinker or a serious coffee enthusiast, the app is the perfect companion for anyone looking to up their coffee game. With the app in your pocket, you'll never settle for a mediocre cup of coffee again.
---