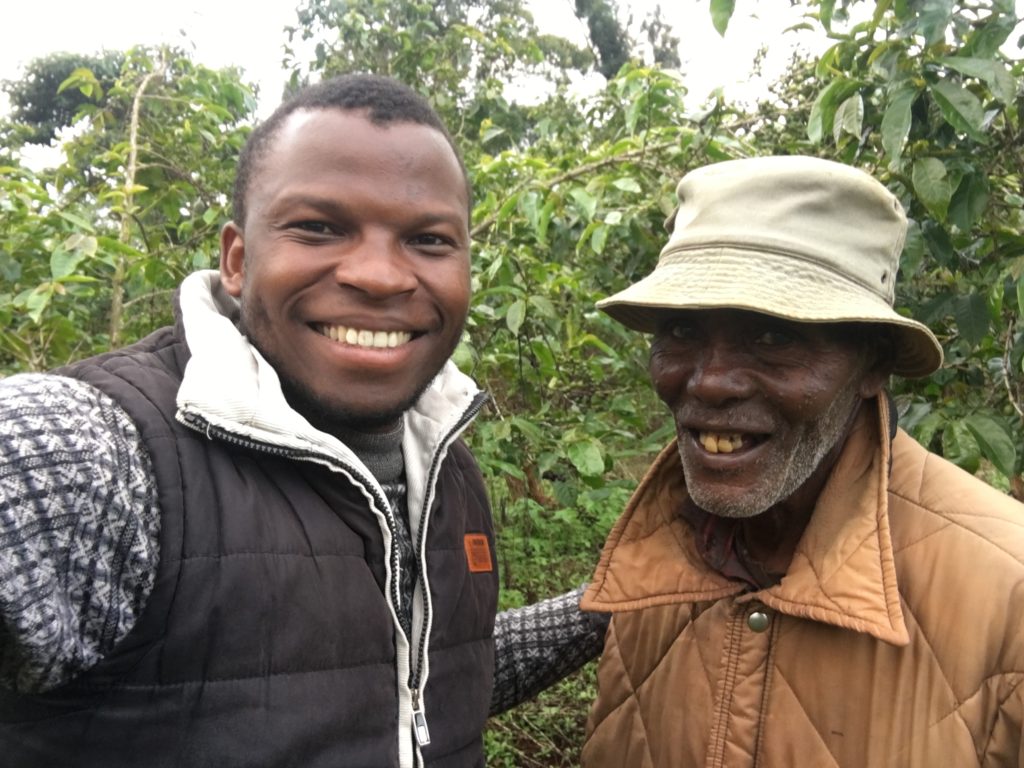 From Kenya, a famous origin country for specialty coffee, Martin Shabaya is not a newbie on the world stage of coffee competitions. As a three-time Kenya Barista Champion and one-time Africa Barista Champion, Shabaya became the first person to represent an African country to the semi-final round of the WBC competition in 2017, which meant a lot to him. "It was such a humble feeling to have been the first to do so. But I am sure, like many other African baristas, that one day we will make it to the top barista in the world," said Shabaya. The experience is a huge inspiration to Shabaya's fellow baristas in Africa who are looking forward to competing in the championship.
An Ambassador of Coffee
As Head Barista of Artcaffe Coffee and Bakery Ltd., Shabaya now spends 99% of his time training baristas. "I make coffee for customers as well," shared Shabaya, "I wake up every morning expecting to meet different customers with special demands on how they want their coffee." With the love of small conversations on how to appreciate and enjoy coffee with his customers,  Shabaya regards this as an opportunity to be a coffee ambassador.
Growing up, Shabaya wanted to be an architect. After finishing high school, he was eager to find a job to support his family. One evening when he was skating, he ran into a lady, a waitress from Artcaffe, who offered him an interview opportunity. By now, Shabaya has worked as a barista for the cafe for seven years. "Out of curiosity, I tried to learn a lot about coffee as I realized how less I was exposed to. My naivety propelled me to seek knowledge in all I did behind the bar," he said, "Then in the process out of nowhere, coffee 'took over' my life and here I am." In fact, that interview day was the first time when Shabaya saw an espresso machine, heard the name of "barista" as a job and tasted the real coffee.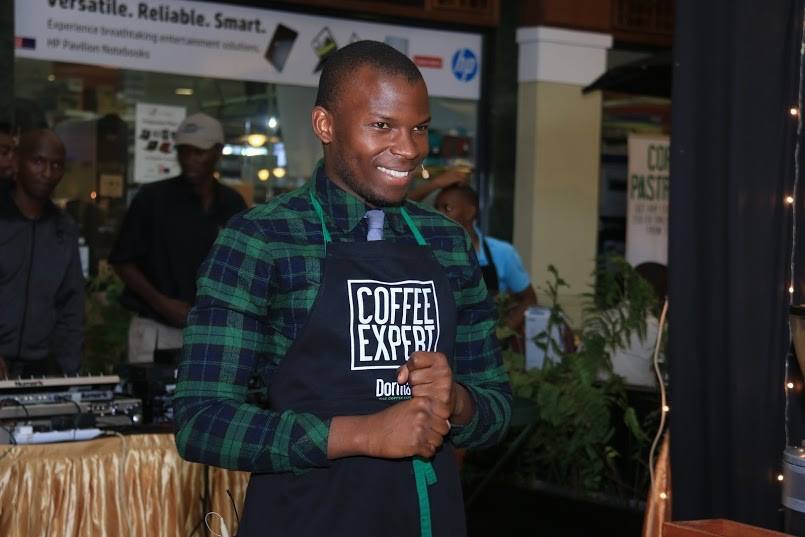 In the view of Shabaya, a barista is to represent the hard work and efforts of the entire coffee chain, "Especially the producers through showcasing the coffee by precision on how we prepare the coffees, being an ambassador and an educational resource to the customer as we are the most accessible people in the chain."
Shabaya cherishes everyday work when standing behind the bar. "The best part of being a barista to me is that having the opportunity of sharing passion and the purpose to make customers' day a little better by serving amazing coffees." It's a fun career of making coffee to many baristas, which is filled with lots of adventures. "You get to go on trips to coffee farms, try new coffee shops and experiment with unusual brewing methods just to make the sensory experience even  better," he shared.
Learning and Gaining
With more and more customers in Kenya equipped with knowledge about coffee in the past five years, the local industry continues to grow with many coffee shops and coffee school coming onto the scene. Shabaya told CTI, "National coffee events also play a major role in promoting the sector as they are advertised well and held in places, in a manner that is accessible to all."
"Learning never ends, especially in coffee," Shabaya admitted, "My love for challenges propels me to compete." From competing, he has managed to be exposed to the world of coffee, obtain knowledge and connect with people in the industry. "I also learn a lot in competitions from other ridiculously talented competitors, which I come back to share with my fellow baristas. Competition has made me a better person in the society. And I wish to give back through a school and a cafe someday."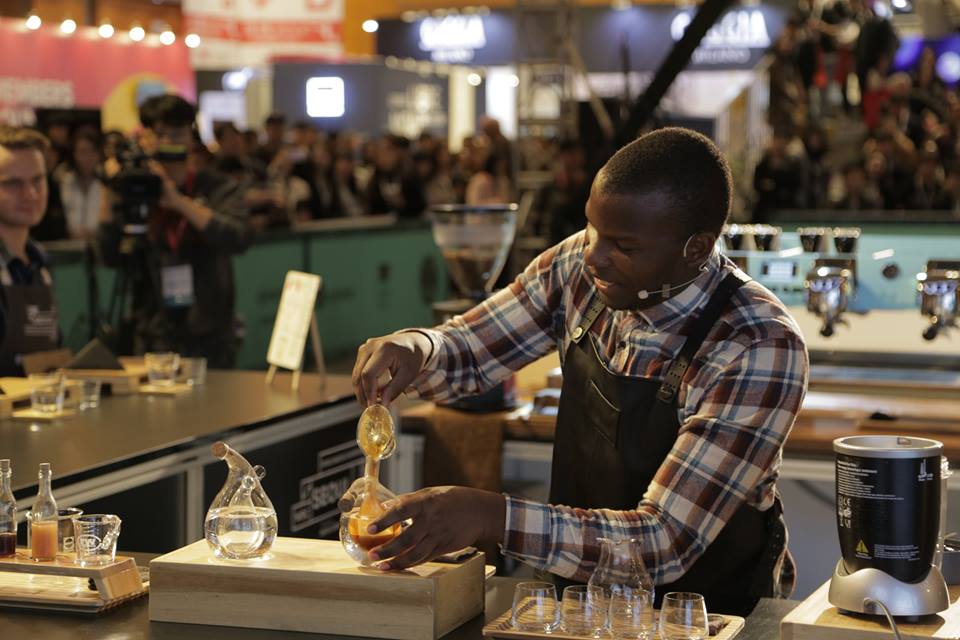 The booming coffee scene, however, makes the challenge to baristas more visible. "Pay is almost always low and there is often a lack of progression opportunities," Shabaya confessed, "In Kenya, the average pay is about US$200 a month." Therefore, many baristas only work for a short-term as such a salary is hard to support a whole family or a desirable lifestyle.
A New Dream
As technology advances and evolves, the coffee community has been experiencing great changes in the past years. "New coffee brewing techniques and equipment are being developed with an aim to improve the industry," Shabaya said, "Also, I have seen efforts of creating climate-resilient varieties, alongside improved farming practices and better farmer access to education on the varieties and practices."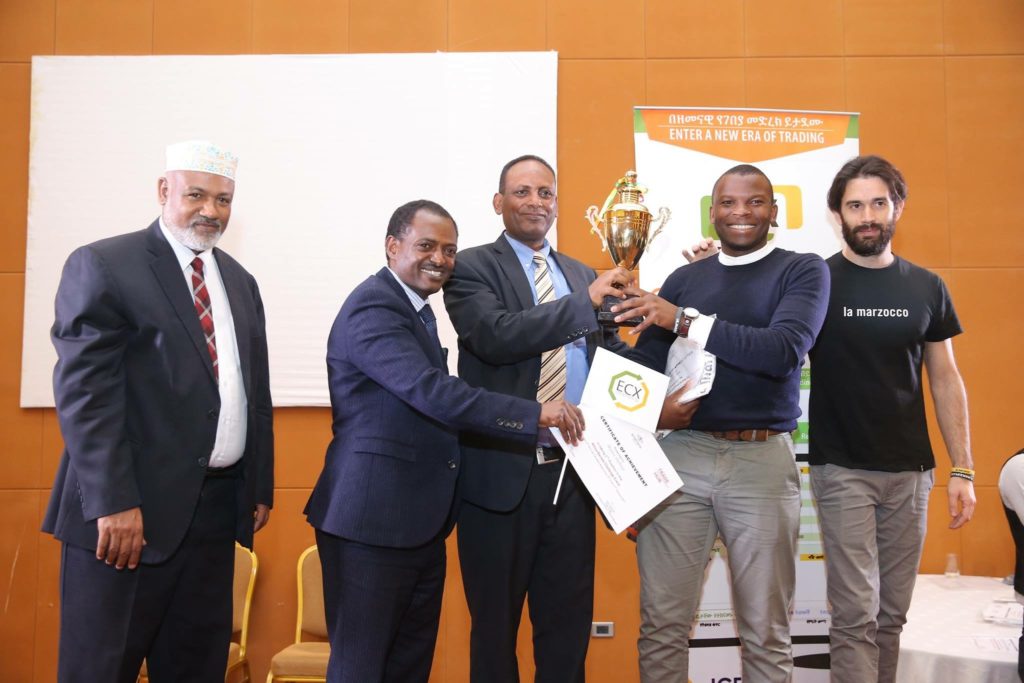 Without the hard work of coffee producers, roasters have no raw materials. Indeed, coffee has changed many people's lives. To Shabaya, coffee has offered a new career perception. "I realize I am destined for coffee," he said, "I have found myself deep into coffee by fate and I have a new dream about specialty coffee – I want to be a specialty coffee farmer for the rest of my life." In his eye, farming is beautiful as it feeds the planet, "I love Nature!" Thinking of opening a side business such as a cafe, Shabaya strives to always be learning something new especially in farming methods and technology.
In his own words: "I wish to lead by example and show the younger generation from origin countries that farming can be a career to look up to. I plan to invest in coffee education especially as a producer and be on the forefront in promoting sustainability."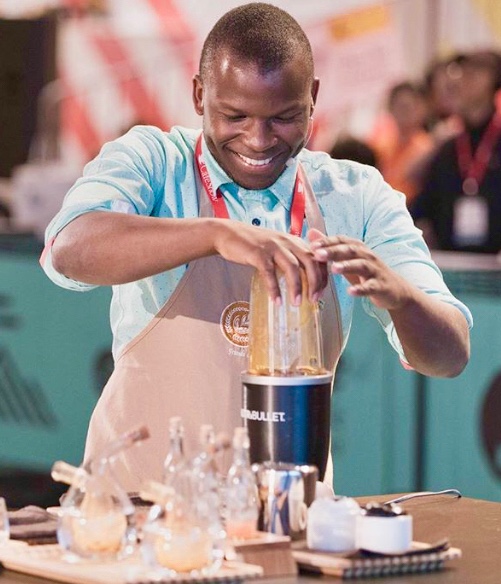 Talk with Martin Shabaya:
What's the most important thing that every barista should bear in mind?
The barista should forever keep in mind that they are the ones who literally represent all the efforts and the hard work of the producer, the roaster and the many hands that are involved in the full chain.
Why do technology changes in coffee impress you the most?
Technology changes majors on sustainability, such as people, planet, and profit.
Competition History
2017 Africa Barista Challenge – 2nd Place
2017 World Barista Championship – 16th Place
2017 Kenya Barista Championship – 1st Place
2016 Africa Barista Challenge – 1st Place
2016 Kenya Barista Championship – 1st Place
2016 World Barista Championship – 24th Place
2015 Africa Barista Challenge – 3rd Place
2015 World Barista Championship – 43rd Place
2015 Kenya Barista Championship – 1st Place
2014 Kenya Barista Championship – 2nd Place
---