Costa Coffee, Eversys, Alpro, Matthew Algie, Gruppo Cimbali, BRITA, and JDE are among the prominent coffee and hospitality businesses creating a powerful shared platform to tackle major industry issues, including Covid-19, sustainability, diversity, and staffing.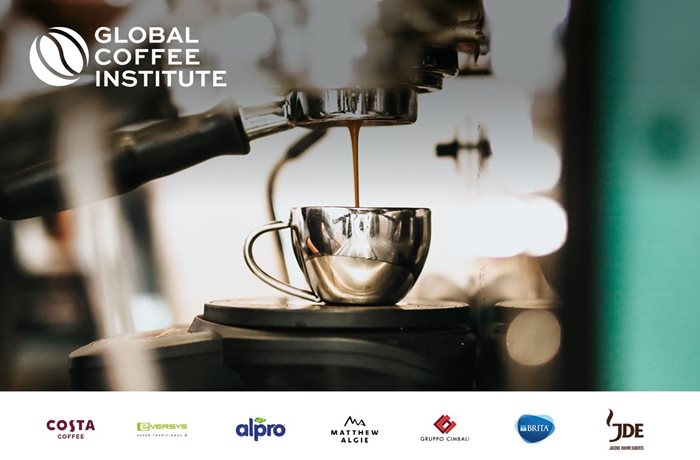 The global coffee shop market has enjoyed rapid growth over the last two decades. With more at stake than ever in today's fast-moving business environment, the Global Coffee Institute (CGI) has mobilised some of the world's foremost hospitality and foodservice businesses to tackle the most important issues facing the industry.
GCI is an independent organisation representing coffee shop and food-to-go segments around the world. Together, members share a powerful and united industry voice and benefit from deep insight, thought leadership, strategic guidance and critical business intelligence.
Supported by World Coffee Portal's 23-years' industry expertise, GCI provides a platform for organisations to shape the future of the global hospitality industry and forge stronger business outcomes.
Our mission
GCI's mission is to provide a powerful independent voice for every corner of the global coffee industry in shaping a sustainable and profitable future. Together, businesses will share best practice, inform key policy and generate new business opportunities across key areas including:
Vision leadership
Skills & career development
Climate change & sustainability
Technology advances
Supply chain & logistics
Consumer and societal trends affecting the coffee industry
Fair, equal & best business practice
Business risks
Long-term Covid-19 impact
Adrian Cook, UK & Ireland Chief Operating Officer, Costa Coffee said:
"As we emerge stronger from the COVID-19 pandemic, we remain focused on adapting to new consumer trends, habits and expectations. Across our industry we see many growth opportunities and potential headwinds that require clear thinking and insight to help us continue to delight our consumers. As such, we're excited to join the GCI, which will provide us with a wealth of insight and experience that we can use to serve even more cups of great coffee, to more people, more often."
Kamal Bengougam, Group Director, Business Development and Marketing, Eversys said:
"I was incredibly excited to hear about Jeffrey's vision to create a united platform for the global coffee and hospitality industry. Today, I am delighted the Global Coffee Institute has realised this vision and even more delighted that Eversys is an integral part of this bold new initiative"
Commenting on the GCI's mission to ensure businesses can thrive in a new era of hospitality excellence. Jeffrey Young, CEO and Founder, Allegra Group said:
"After nearly 25 years working in the coffee sector, I am proud to announce the launch of The Global Coffee Institute, in association with World Coffee Portal and some of the most progressive brands from our sector.
"In times of profound change and vast opportunity, never has it been so important for our industry to have access to independent, authoritative research and analysis, along with the sharing of industry knowledge for the benefit of our entire industry."
About GCI membership
GCI members benefit from World Coffee Portal's unparalleled global reach and international network of industry contacts. Members include key suppliers, major industry brands and leading coffee operators from around the world.
Supported by the 5THWAVE magazine and podcast media platforms, these organisations gain premium visibility and access to an influential industry network, and state-of-the-art business intelligence, to stay in tune and support the industry's growth.
Leading brands can join the GCI at Foundation, Platinum or Standard membership. All members will receive support on how to maximise their opportunities and get the most out of their membership through our dedicated client services team.
---