Revolving around the theme 'refocusing, rebuilding and reigniting the global coffee & hospitality community' The Global Coffee Festival will launch on 30 October 2020 across 12 cities worldwide for 12 hours of non-stop broadcasting.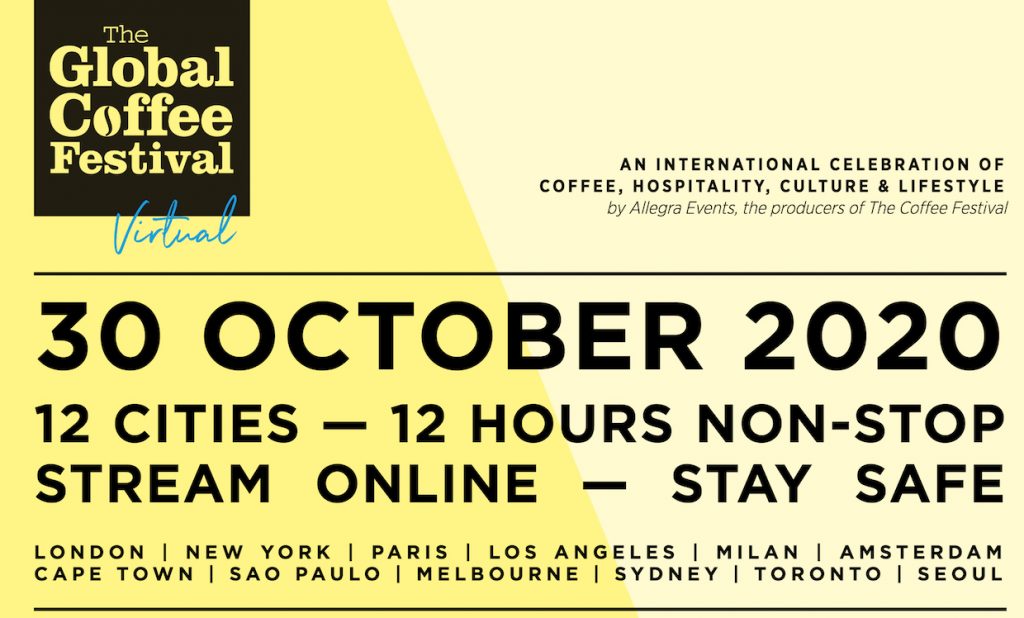 From London to Cape Town, Toronto to Sao Paulo, Auckland to Los Angeles, Melbourne to Milan, The Global Coffee Festival aims to educate and inspire audiences and celebrate excellence in coffee and hospitality.
The Global Coffee Festival will be live streamed via the The London Media Hub, a fully-fledged TV studio, which will be the main anchor point of the event,  and amplified across video streaming platforms to encourage organic sharing and re-streaming.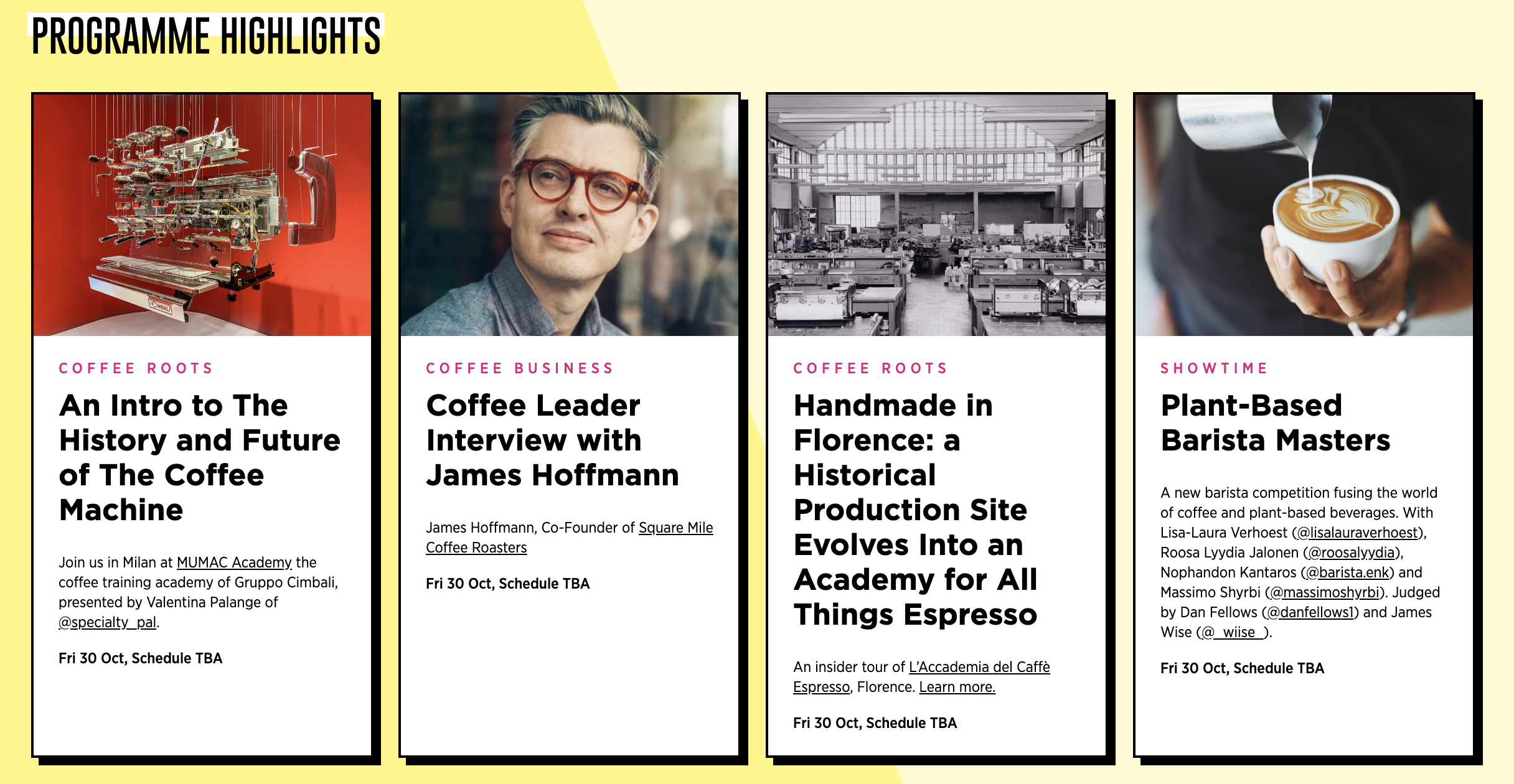 The event programme includes insider tours of the world's most celebrated coffee cities along with industry interviews, debate and thought leadership with some of the world's most renowned coffee professionals. The Lab, a long-running feature at Allegra Coffee Festivals worldwide, returns in a virtual format for expert-led coffee learning, skills & sensory training for baristas, roasters and connoisseurs.
Source: Allegra Event
Official Website: https://www.globalcoffeefestival.com/
---