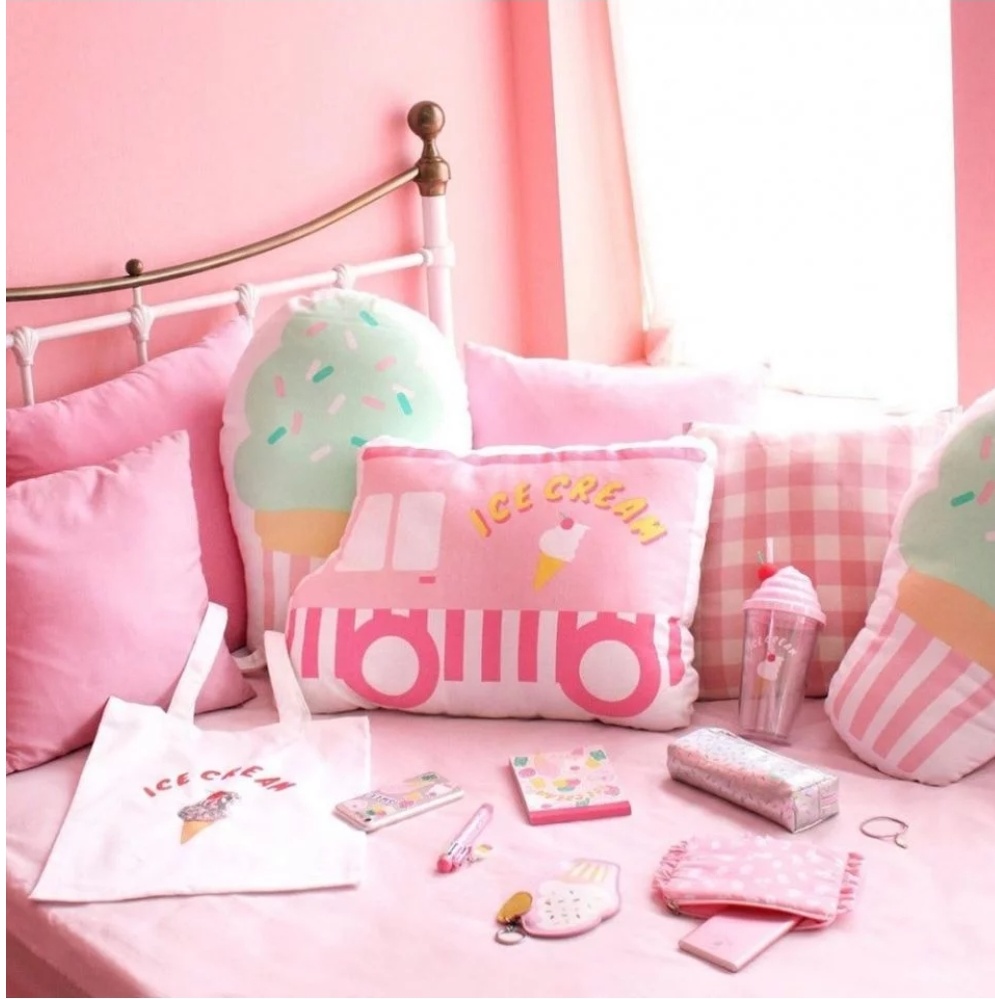 Daiso Design Lab from South Korea recently launched a series of new products featuring ice cream elements. The summer favorite is turned into cuddly cushions, cute shower caps, tote bags, washbags and so on. Light colors like pale pink, Tiffany blue and violet are adopted as the colortheme for the new series.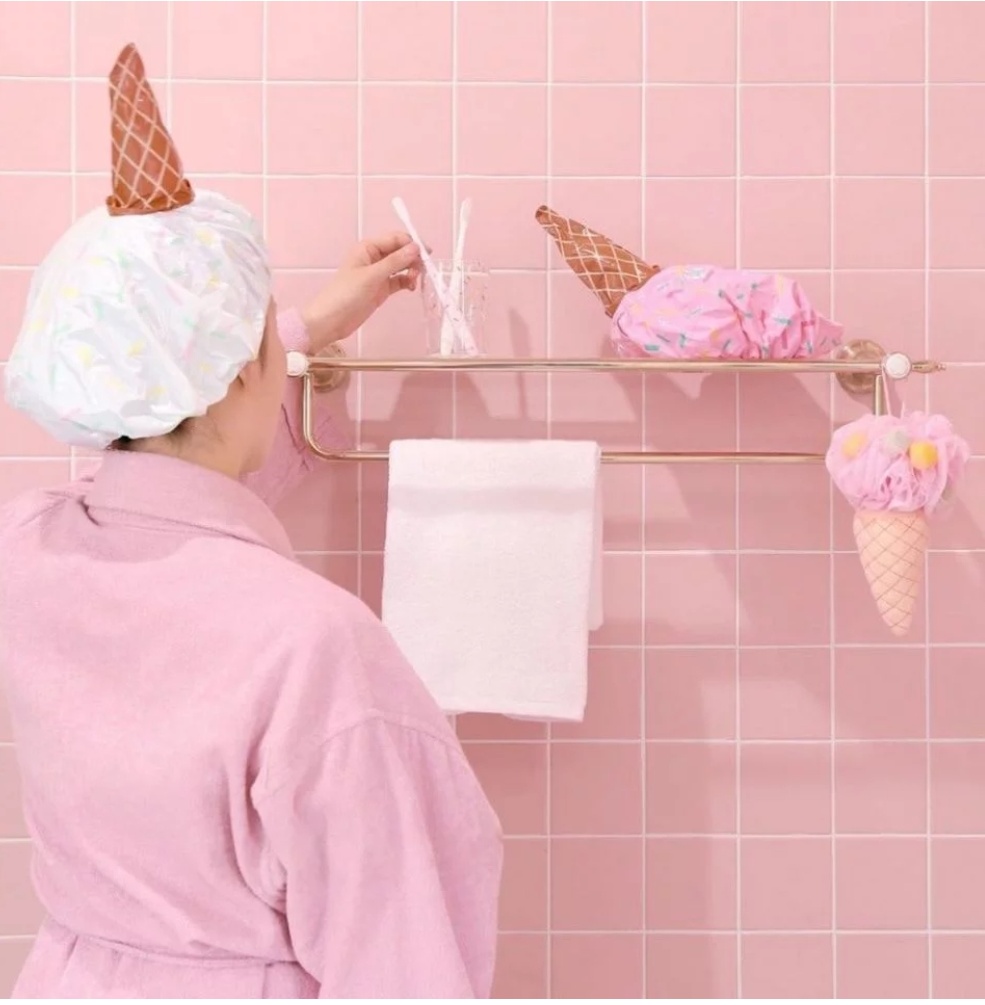 The uniorn-like shower cap catches the most attention. There are two colors available, pink and mint. Meanwhile, the horn on top can be used as a mini bag for the cap.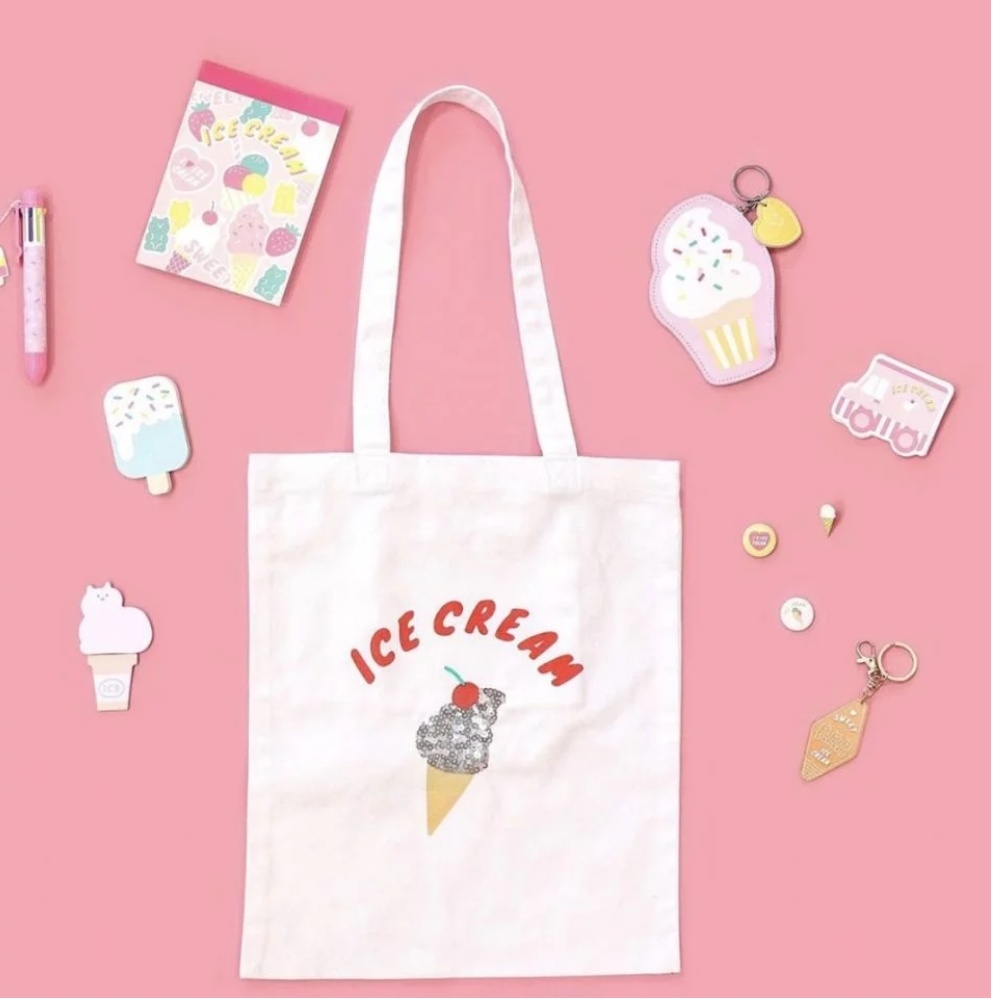 The ice cream-themed items also include small essentials like nail clips, keyrings, water-proof mobile phone cases and lolly moulds.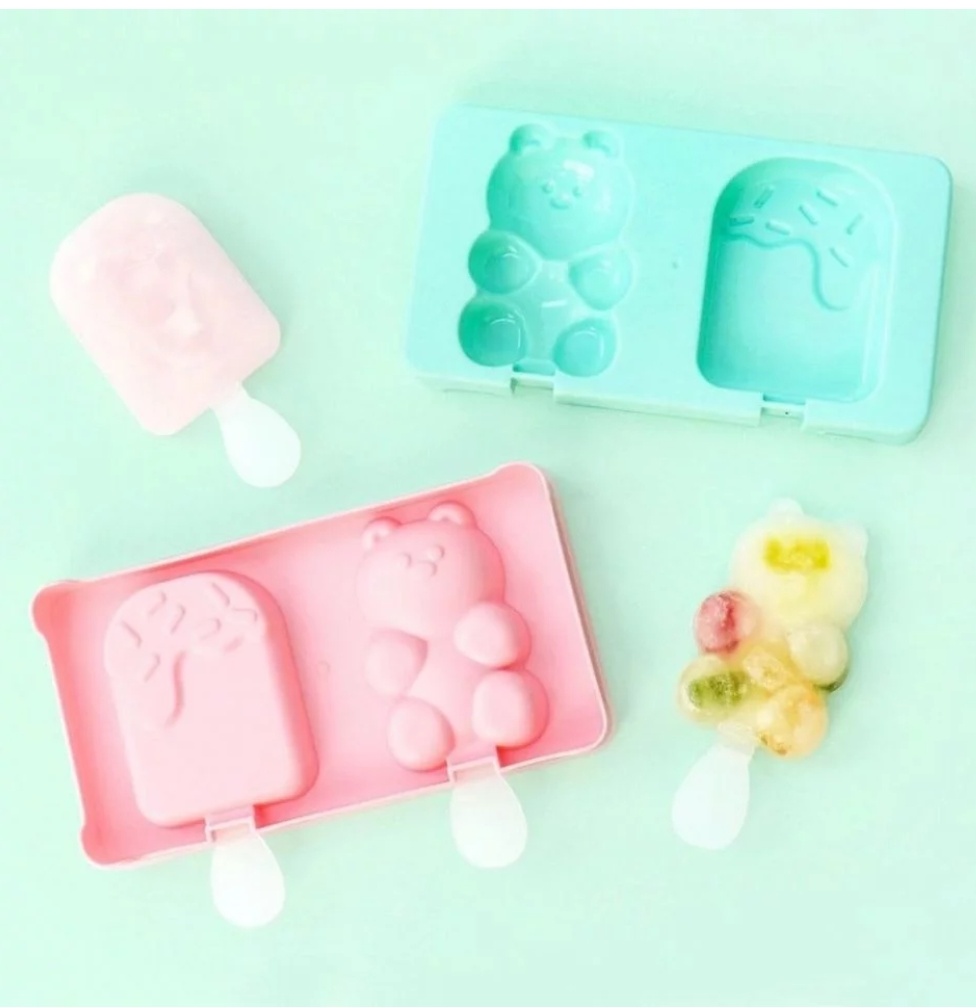 Isn't it cool when everything is in "ice cream?"
All photos from the Internet.
---