When you read the word "color", what's the first thing that comes to mind? As I am writing this, I think of happy, vibrant colors. Undeniably, the base of our answers is our own individual experiences and what we've been exposed to throughout our lives. I am, therefore, certain that there are others for whom the word "color" might invoke completely different emotions and memories. There are people who might think of "race", or a rainbow flag.
I still have the image of my primary school teacher in my head, writing the word "racism" on the blackboard, and even though I could not quite understand what it meant at the time, I could feel she was explaining something very important. It wasn't until some years later that I realized the profound impact that racism has had on so many lives. I don't know how someone can even begin to understand what it feels like to be judged, or treated differently, simply because of the color of their skin. Or their sexual orientation. Or their gender.
I identify as a heterosexual female. I was born and raised in Greece, and that is also something that I can identify with. But I was not raised to identify with a race. I would distinguish myself as a Greek, in comparison let's say to someone from China or Nigeria. In the same way, I would identify myself as a European if someone asked me about my continent of origin. In fact, I cannot find a translation for the word "race" in Greek. The closest thing to an answer is the Greek word for "tribe" and that's not really being used in the context we are talking about.
Understanding that there are people who strongly identify as "white", "black" or "hispanic" came much later for me. I don't know what it's like to be a person of color, or to be part of the LGBTQIA+ community, and it feels as if the best thing I can do as a writer is to educate myself, and others, on the experiences of these groups of people and spread that knowledge. It's so easy to get caught up in our own little world, and to forget that there is a whole world out there, with people who have different stories to tell.
Since the theme of this issue is "color" in all its manifestations, it was only appropriate to use this opportunity to talk about the importance of inclusivity and diversity within the coffee industry. Too often, people of color and LGBTQIA+ individuals are marginalized, both within the specialty coffee industry and society as a whole. I think it's crucial that we use our platforms to elevate these voices and create a more inclusive environment for everyone.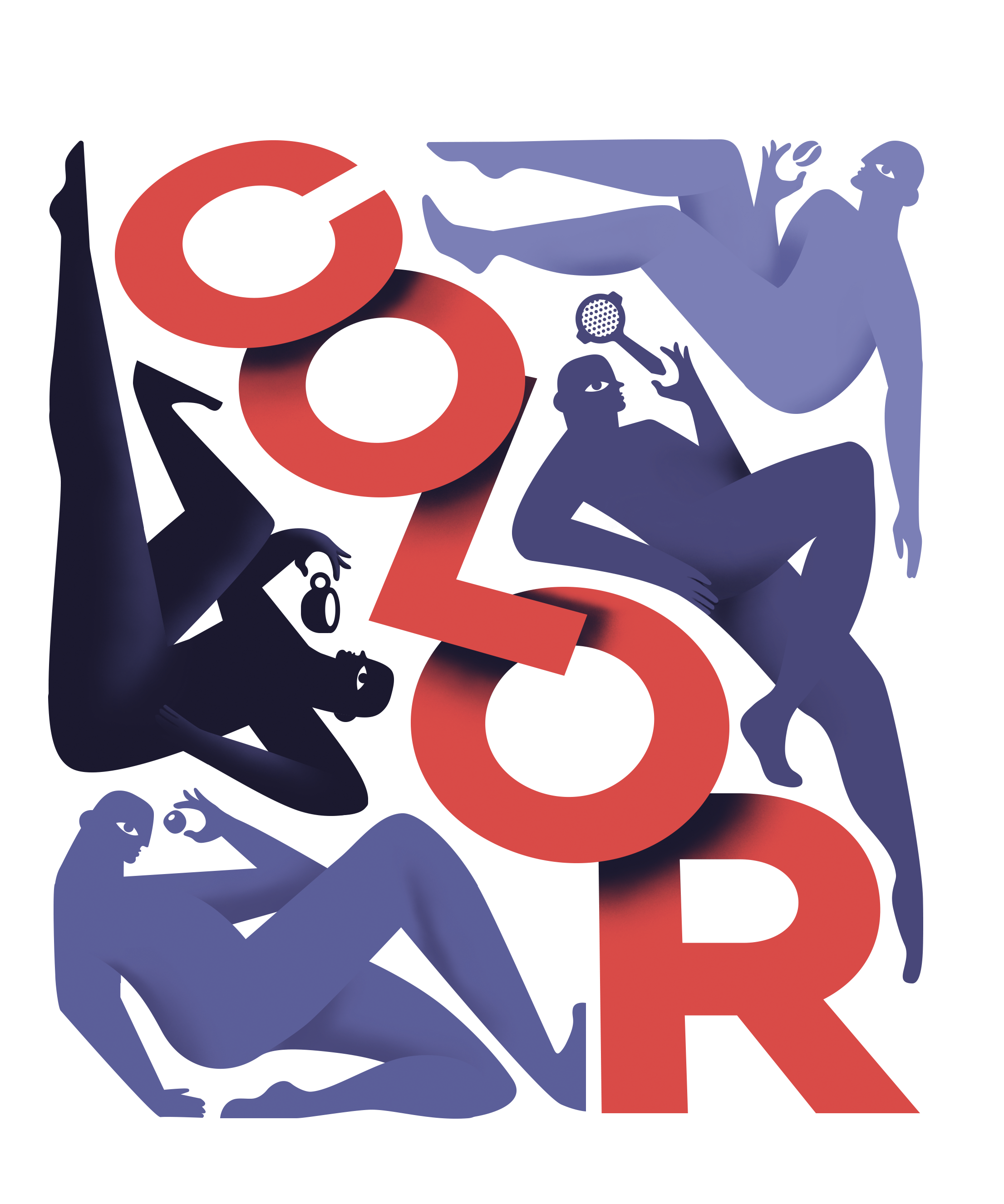 Inclusivity and Diversity in the Workforce
Inclusivity and diversity are two words that go hand in hand, especially in today's society. However, even though a large number of businesses and organizations are striving to be more diverse, they fail to be inclusive. In her essay, Diversity Is Useless Without Inclusivity (Harvard Business Review, 2014), Christine M. Riordan, professor of management at the University of Kentucky, explains that while many organizations are better about creating diversity, many have not yet figured out how to make the environment inclusive — that is, create an atmosphere in which all people feel valued and respected and have access to the same opportunities.
Essentially, diversity in business means a workforce composed of a variety of people with different backgrounds, cultures, experiences, and perspectives. Inclusivity, on the other hand, is about making sure that every single one of these people feels welcome, respected, and valued. It's about creating an environment in which everyone can thrive. Businesses that have managed to successfully create an inclusive environment are the ones that understand that a diverse workforce is not only beneficial for the future of the business, but necessary for innovation and creativity.
Let's take a look at the United States as an example. The U.S. Census Bureau report Projections of the Size and Composition of the U.S. Population: 2014 to 2060, estimates that by 2044, the United States is projected to become a plurality nation. While the non-Hispanic White population will still be the largest, no race or ethnic group is projected to have greater than a 50% share of the nation's total. The same report projects that by 2060, 43.6% of the U.S. population will be white. These statistics show us that the U.S. is becoming increasingly diverse, so it's more important than ever for businesses to create an inclusive environment.
And what is the coffee industry, if not full of businesses? Coffee is a global industry, with coffeehouses popping up in every corner of the world. The specialty coffee industry, in particular, has seen a lot of growth in recent years, with more and more people interested in trying new and different coffees. As the industry continues to grow, it's important that we create an inclusive environment for everyone, regardless of race, ethnicity, gender, sexual orientation, or any other factor.
There are other important aspects of inclusivity such as age, religion, and ability, however this article focuses on race, ethnicity, sexual orientation and gender identity. History has shown that color has had both a positive and a negative connotation under each of these topics. The LGBTQIA+ community has used the vibrant rainbow colors, as symbols of the diversity and the spectrum of human sexuality and gender. On the other hand people of color have often been discriminated against based on the color of their skin. Learning more about their experiences will help us understand how we can be more inclusive both in our own lives and in the workplace.
Starting the Conversation
The coffee industry has a dark history that is often hidden or glossed over. The reality is that coffee would not be where it is today without the slave trade and colonialism. It is important to acknowledge this history and learn from it, in order to create a more inclusive industry for everyone. Many of us like to think that just by acknowledging the past, we are making a difference. But that is not enough. Acknowledging the past is only the first step; we also need to take action to change the present and create a better future for all.
The first step is to actually talk about it. Too often, the coffee industry paints a rosy picture of its history, without acknowledging the dark reality of how coffee was actually grown and harvested. This needs to change. We need to have honest conversations about the role that slavery and colonialism played in the coffee industry, and we need to do better in the present. Why don't we talk about European-owned estates in Brazil and the Caribbean that used African slaves to farm coffee? Why don't we talk about how indigenous populations in Central America were forcibly evicted from their land and made to work on coffee estates?
What's more, many coffee producing nations drink tea. Isn't that odd? The truth is that coffee can often be very expensive, and it is a luxury item that not everyone in developing nations can afford. It is important to acknowledge all these facts, but it is also important to learn from them. Because the impact of slavery and colonialism is still being felt today. For example, coffee farmers in Latin America face a variety of challenges due to the legacy of colonialism. Small farmers lack market access and power compared to wealthy landowners and expats who can withstand tough times. This has created a situation where small farmers are struggling to survive while larger businesses thrive.
In his 2019 article, Acknowledging the Impact of Slavery and Colonialism in the Coffee Industry, Martin Mayorga looks at how these power imbalances continue to affect coffee farmers today, "The small farmers have inherited an unequal power system that dates back to colonial days, and are still disadvantaged by a lack of market access."
He argues that in order to create a more equitable coffee industry, we must first understand and acknowledge the ways that colonialism has shaped it.
Recently, I had the privilege to interview Phyllis Johnson, President of BD Imports & Founder of The Coffee Coalition for Racial Equity. Phyllis and Patrick Johnson founded BD imports in 1999, a company specializing in importing green coffee from socially responsible sources. BD Imports is known for its advocacy of gender equity and its support of women coffee producers. The company is also committed to promoting racial equity within the coffee industry. In 2020, Phyllis founded the Coffee Coalition for Racial Equity (CCRE), a non-profit organization dedicated to furthering these goals.
Following George Floyd's murder in 2020, Phyllis saw a shift in the way people were talking about race in America. In a way, this event allowed people to have more open conversations about race. Is it not sad that it took such a horrific event for us to start having these conversations? But history often works in strange ways, and perhaps this tragedy will be a turning point in the way we talk about race. CCRE is certainly doing its part to further these conversations. The organization provides educational resources on its website, including a series of articles discussing the role that race has played in the coffee industry. The articles are written by a variety of experts, including Phyllis herself.
Additionally, this year marks CCRE's first corporate partnership with the Neumann Kaffee Gruppe (NKG) PACE Program. Through this paid, one-year program, three NKG US companies will share their expertise of the green coffee industry and quality control measures with the goal of promoting diversity in higher levels of the coffee industry. The program began last May with an orientation at NKG U.S. headquarters in Hoboken, New Jersey. The first three partners are Porttia Portis, Jayy Terrell and Charles Umeano. One partner will remain in Hoboken, another will join the InterAmerican office in San Diego, and the last will join the Atlas Coffee Importers office in Seattle.
Phyllis explains that the aim of this program is to help those who have traditionally been underrepresented in the coffee industry to learn more about the business and to rise to higher levels within the industry, "This program is bringing these partners from the retail level who have spent ten years trying to find their way in that space and putting them in quality control laboratories to learn about coffee and to understand where they are after three months of participating in the program. They now see coffee totally differently. They see it as an industry with endless opportunities. The idea of moving people from this space where there is no real growth, to look at coffee from a different angle, has opened up their eyes."
For a long time, African-Americans were not visible in the coffee industry, except in lower level service and retail positions. The NKG PACE program is one avenue to help address that. By engaging them in the industry, they can understand coffee on a deeper level, from production to quality control, and eventually become leaders in the field. This also translates to a fresher perspective and knowledge base that can be applied to the industry as a whole. Creating change from within will be essential to effecting lasting change in the coffee industry. As you are reading this, you might be wondering how you can be part of this change.
The truth is, if we start picking apart the coffee supply chain, we are likely to find many systemic racism issues. So where does one even start creating change? Phyllis believes it is important to start where you are, "There is always a way to use what you have to be the voice in what you do. There are things you can do from where you stand that no one else can do but you. Don't think of it like you have to go out there and change the world. Sometimes it's the little things you can do. If you truly wish to create change, then begin where you are. It doesn't have to be that complicated. What makes it complicated is that you still haven't revealed yourself what it is you can do. It's a personal journey."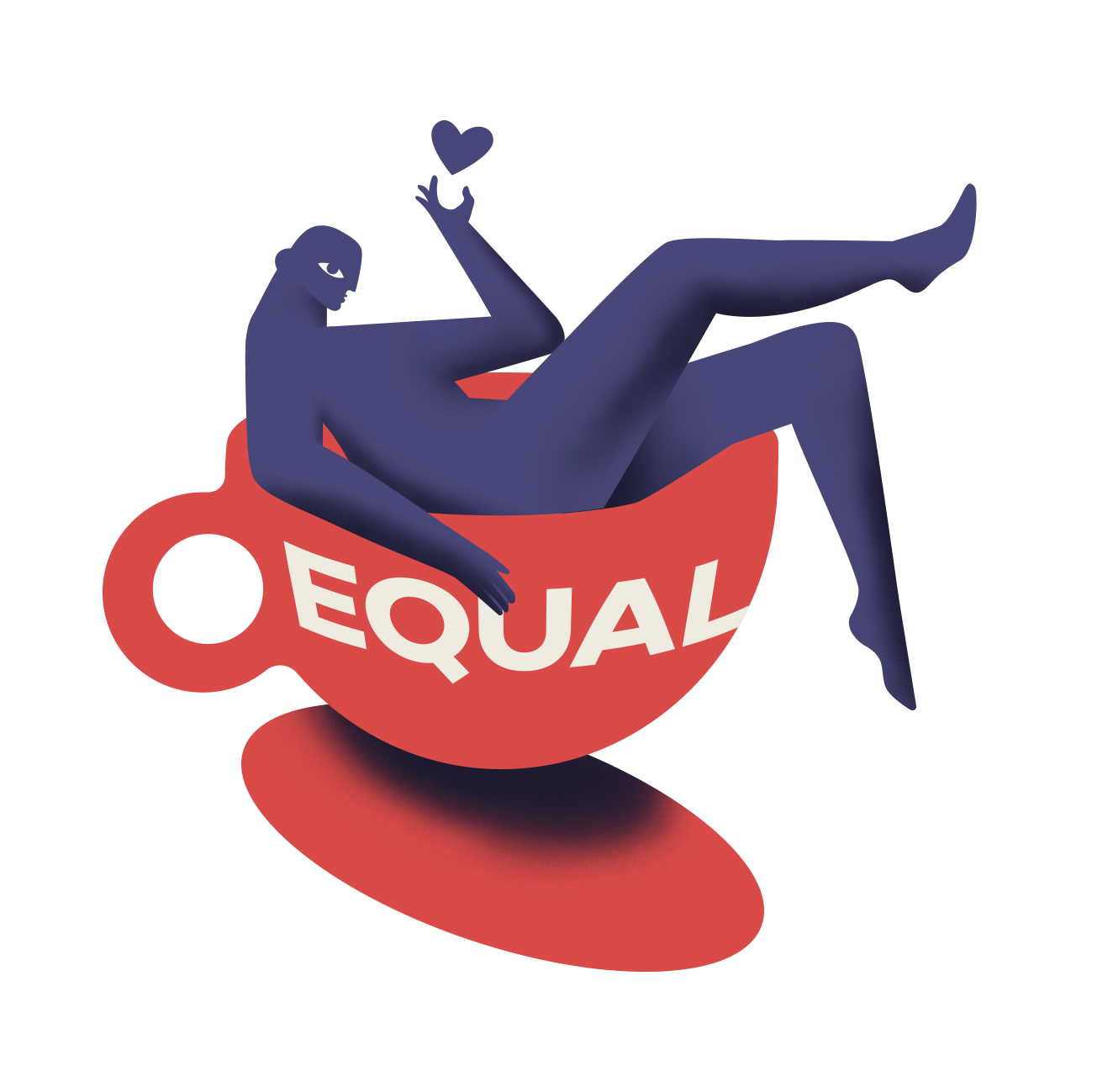 Creating Momentum
In recent years, we have seen marginalized people within the coffee industry creating communities of their own. Sometimes it is just a social media group, other times it's a new organization, a non-profit like CCRE, or an already established business that shifts its focus. During a conversation with Marissa Childers, the moderator of Instagram group Coffee Asians, we discussed why these initiatives are starting to appear.
"I think a lot of people are finding their voice. A lot of people are also tired. When it starts with one person and then it grows, it becomes something where there is more momentum. And when there is more momentum, more people want to be a part of the movement and find their own ways that they can serve their communities. It comes hand in hand with the realization that they haven't been served very well by the broader coffee industry," they say.
Coffee Asians is an Instagram account and support group dedicated to promoting and celebrating Asian coffee culture. The account features profiles and interviews with Asian coffee professionals, as well as educational posts about coffee culture throughout Asia. Following the spring 2021 shootings in Atlanta, where six women of Asian descent lost their lives, Marissa felt the need to do something to support the AAPI (Asian Americans and Pacific Islanders) community. The account was created as a space for all Asians in coffee to share their stories and experiences, while also educating others about the rich coffee culture of Asia.
While chatting about this new momentum within the industry, Marissa also mentioned the fact that people with marginalized identities are realizing that coffee is grown where black and brown people are, but the industry in the West looks overwhelmingly white. "It creates confusion for them. There are a lot of people who wish to learn more about their roots and their community through coffee and I've seen that grow recently. So, there is a weird dynamic there that people see and are starting to question" they explain.
A recent example of this is the establishment of Cxffeeblack, a social enterprise in Memphis, working to reintroduce the black history of coffee and help reimagine its black future. In an Memphis Business Journal interview, founders Bartholomew Jones and Renata Henderson explained that the idea was to connect the Black community to coffee. "The more I learned about coffee's origin, coming from Africa, I thought it was strange that there weren't more black people included in the industry. As I've done more research, I realized coffee has been colonized and stolen and planted around the world from countries that didn't originally grow coffee."
When the duo set out to learn about coffee production in Africa, they turned to crowdfunding to finance their trip. They raised US$10,000 in just 24 hours, which allowed them to not only conduct research but also document their journey through footage that would later become the basis for their debut documentary "CxffeeBlack to Africa." The film premiered at the Specialty Coffee Expo in Boston on April 9, 2022. Cxffeeblack is providing an opportunity for the black community to learn about themselves through coffee. In a way, they are showing that coffee is not just something grown by black people but for them as well.
And while it is important to have initiatives like Cxffeeblack that focus specifically on the black community, it is also important to have initiatives that have a wider focus, like The Kore Directive. The Kore Directive is a UK-based coffee community of feministic diversity allies fighting for inclusivity and accessibility within the specialty coffee industry. They host both physical and virtual events for those who support their cause with the aim to make the coffee industry representative for all. They identify both as LGBTQIA+ & POC (People of Color) friendly.
Founded by London coffee professional Sierra Burgess- Yeo, The Kore Directive aims to specifically address the disadvantages, overt or otherwise, that womxn face in the specialty coffee industry in the U.K. During a 2018 interview with Sprudge Magazine, Burgess-Yeo explains how she personally experienced marginalization, "Earlier this year, I left a job that compounded a lot of the issues I'd faced during my time in the industry — lack of welfare, mental health support, resources for a POC, progressional opportunities and further training, and certification. For a long while, I festered in resentment and anger at my inability to do anything about it — until I questioned if I could. That was how The Kore came about: out of my desire to affect individual and intersectional change to combat what I perceived as widespread, systemic gendered discrimination."
Coming back to what Marissa said regarding the realization by people that they haven't been served very well by the broader coffee industry, Coffee Asians, Cxffeeblack and The Kore Directive are just a few examples of how the community is starting to take matters into their own hands and create the change that they want to see. To paraphrase Phyllis, creating change starts with revealing to ourselves what it is we can do.
Recently, the global coffee industry has also seen a rise in LGBTQIA+ coffee businesses, like queer-owned and -operated Food for the Gays Café (FFTG) in Quezon City, Philippines. Opened in late 2021 by queer couple Nariese Giangan and Chippy Abando, FFTG is a safe space for the LGBTQIA+ community, offering not only great coffee but also a place to unwind and relax. The shop has a dominant rainbow theme, with the colors of the Pride flag incorporated into the decor and branding. During a 2021 interview with F&B Report, Giangan explains that her aim was for people who come into the cafe, to be amazed and feel comfortable right away, "I wanted them to feel at home. We don't allow homophobic and rude people inside the shop. I want our customers to be themselves, to be happy. We can laugh about anything but not at the expense of other people."
There is a global movement happening in the coffee industry, and it is one that is long overdue. From a lack of diversity to systemic discrimination, the coffee industry has a lot of work to do in order to become more inclusive and representative of the people who make up the community. It starts by not only asking the right questions but asking them to the right people. Asking the community what they want and need is a great first step, but it is only the beginning. The coffee industry needs to continue to listen and learn from the community.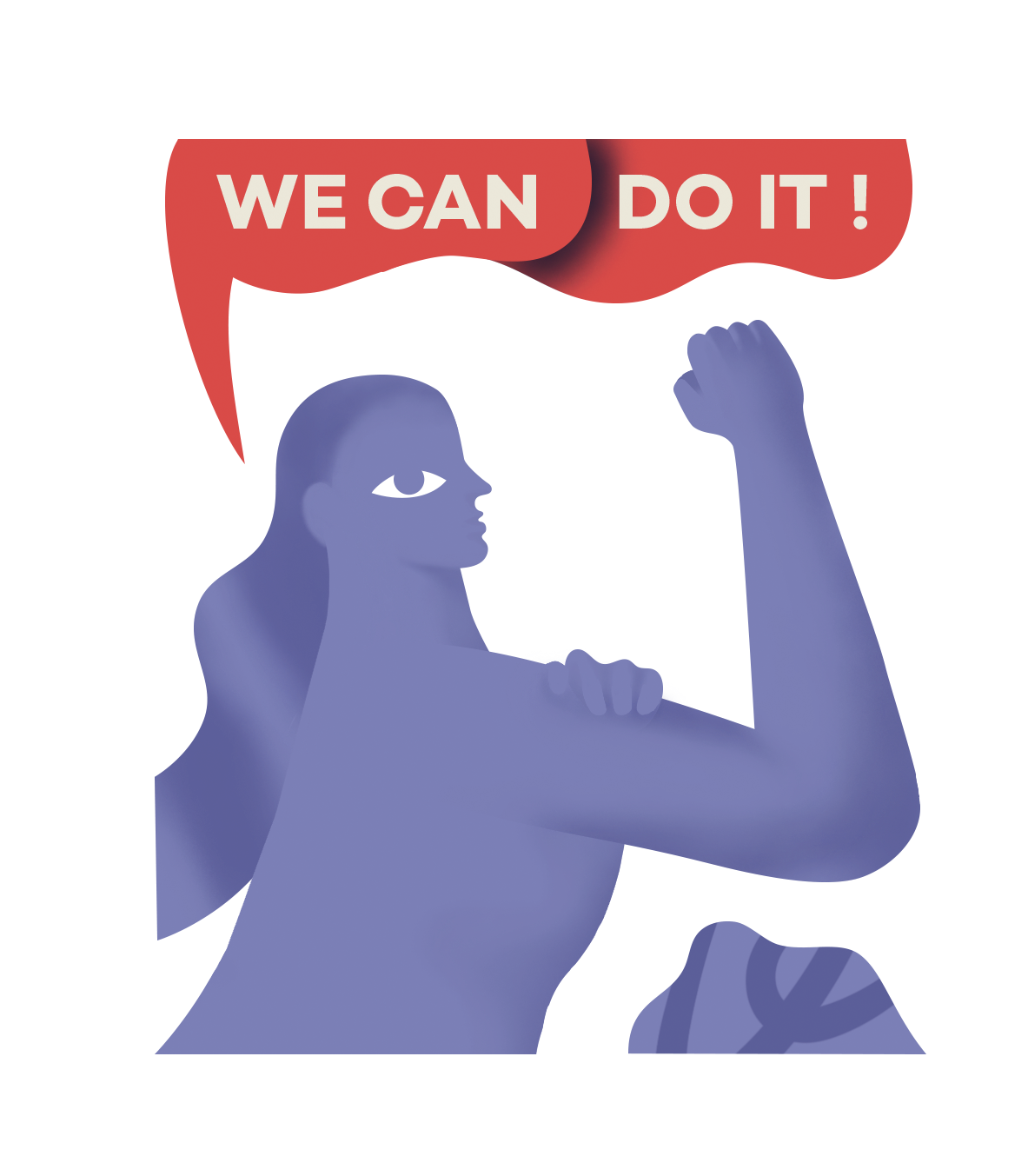 Taking Action
In order to make the coffee industry more inclusive, it is important for businesses to take action. This needs to happen across the whole coffee supply chain. We cannot talk about inclusivity and diversity and focus only on one part of the industry, e.g. coffee shops. There are many parts of the coffee industry, and each one needs to do their part in order to create lasting change. At the farm level, this potentially translates to market access for smallholder farmers, transparency in pricing and contracts, as well as gender and racial equity programs.
At the roasting level, this could mean ensuring that your green coffee buyers are sourcing from a socially conscious and equitable supply chain. As a coffee shop owner, this might look like ensuring that your staff is representative of the community you serve, providing comprehensive training on inclusivity and diversity, and creating an environment that is safe for everyone. There is no one-size-fits-all solution, but it is important for businesses to start somewhere.
In their article, Humans Are Coffee's Greatest Resource (5THWAVE Magazine, 2022), Eric J. Grimm, Director of Positive Outcomes at Glitter Cat Barista, explain, "Coffee shop owners should be asking themselves where they are situated, who they are serving and who they are trying to serve. Without acknowledging the community, it is impossible to do the work of diversity, equity and inclusion. Listening to how communities want to identify and be treated means exposing yourself to people you may not have encountered before. Only then is it possible to pinpoint the roadblocks that have been put up against individuals in the workplace and overcome them."
In their role as a Director of Positive Outcomes, Eric works to support marginalized workers in the coffee industry, including the LGBTQIA+ community, people of color, neurodivergent and disabled people and people of marginalized gender. For the past two years, they have been working with coffee businesses to establish anti-racist policies and practices. They explain that one of the key areas that businesses need to focus on is human resources (HR), "We recognise that it's difficult for smaller businesses with fewer than 100 employees to have a HR function beyond the owner and that's why we decided to get HR certified. Glitter Cat will be launching an HR cohort soon and that group will work on developing universal documents that smaller coffee businesses can use to help develop specific HR policies."
This is just one example of how businesses can take action to make the coffee industry more inclusive. There are many other things that businesses can do, and it is important to find what works for them. However, a great first step would be to accept that unconscious bias exists and just because a business might diversify its staff, it doesn't mean that they are being inclusive. Businesses need to create an environment where everyone feels welcome, appreciated and respected. Otherwise micro-aggressions and discrimination will continue to exist, and the coffee industry will not be truly inclusive. And at the end of the day, being inclusive and diverse is also smart business. For businesses to thrive, they need to reflect the communities they serve and not remain stuck in the past or a comfort zone.
I personally think that change is inevitable, albeit a bit slow. I wish to conclude by saying that writing this article has not been easy. Among other things, it has forced me to confront my own privilege as a white, cisgender, heterosexual woman. It has also made me realize how much I still have to learn. At some point I even doubted if I should be the one writing it. There are not enough resources and voices out there that represent the experiences of marginalized groups from a first-hand perspective. But at least that's starting to change as well.
In all honesty, I also feel like I have just captured the tip of the iceberg in this article. What about those nations with policies that illegalize what some of us consider basic human rights? What about anti-blackness or anti-LGBTQIA+ in other parts of the world? But like Phyllis said, you need to start where you are. And I feel like that's what I'm doing. I hope this article has given you some food for thought and I encourage you to start your own journey of becoming an ally to those who need it. Remember, we all have a role to play in making the coffee industry a more inclusive place for everyone.
---