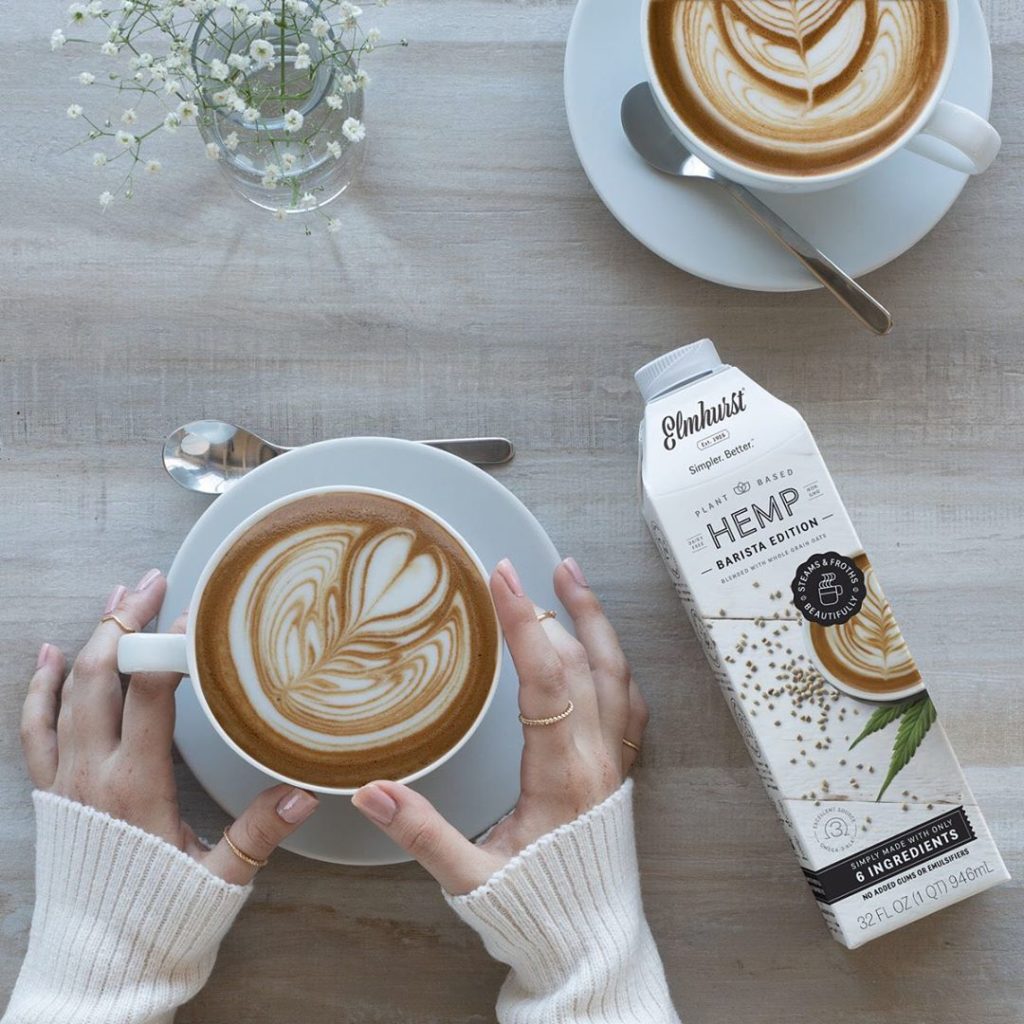 Plant-based dairy maker Elmhurst 1925 has expanded its Barista Edition line with an all-new Hemp Milk variety, which is perfect for steaming and foaming, and making a rich and creamy coffee.
The product contains six ingredients including hemp cream and whole grain oats, and boasts a formula without artificial flavors, gums, oils or other emulsifiers. It is also rich in omega-3 ALA, involving 650mg per serving. According to Elmhurst, "Harnessing the power of superfood hemp seeds, which are packed with omega-3s, protein, fibre and more, our Hemp Barista Edition upgrades any coffee with a creamy and delicious plant milk that rivals whole milk." On top of that, Hemp Barista Edition is Certified Vegan, gluten-free, Non-GMO Project Verified, dairy-free and OU Kosher.
Elmhurst Hemp Barista Edition is available in the U.S. with a suggested retail price of $6.99 per 32oz carton, and will be hitting retailers and coffee shops soon.
---