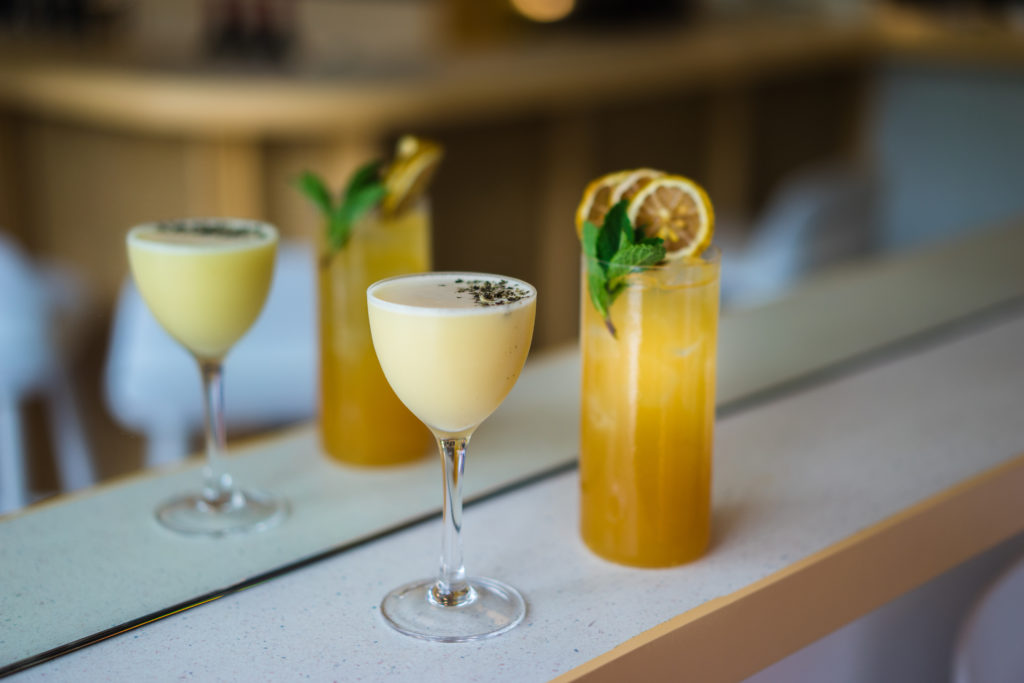 The best way to cool down in the hot summer is with a delicious, pretty cocktail. Here are two that are pretty much summer in your glass. Cheers!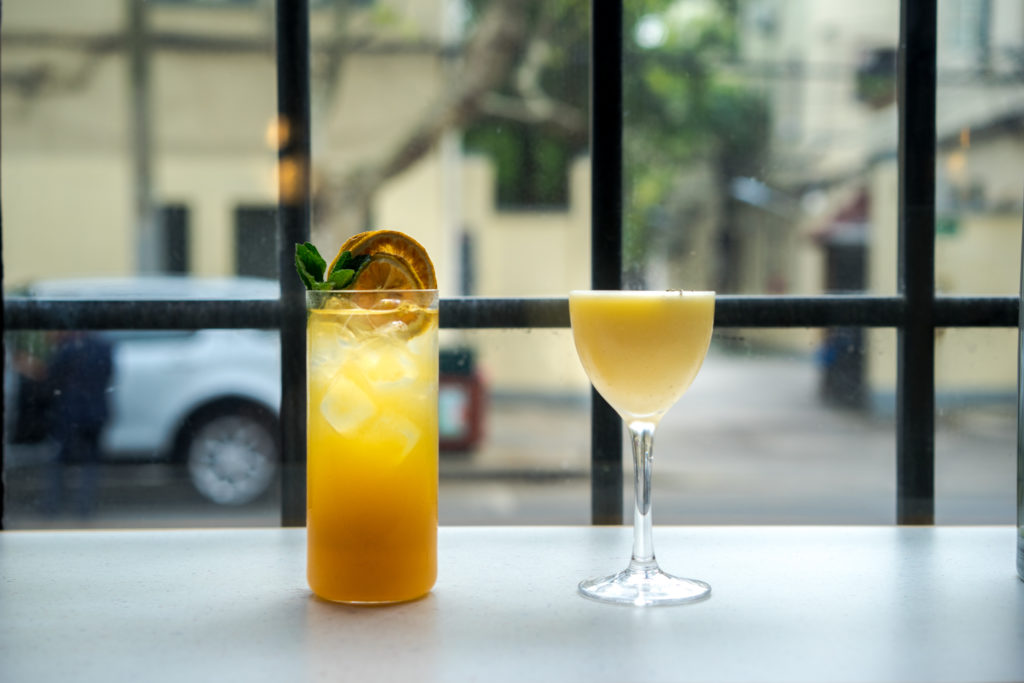 East Meets West
The West Winds Sabre features native Australian botanicals Lemon Myrtle and Wattle Seed. As a juniper and citrus forward gin, it naturally complements the bright lemon/mandarin flavours in our homemade yuzu curd. Matcha tea powder's earthy flavour both complements the wattle seed, and balances our citrus. Egg white and curd offer a delicately creamy texture creating a cocktail you're going to want to reorder!
Ingredients
50ml The West Winds Sabre
40ml Yuzu Curd
10ml Cointreau
5 g Matcha Tea
Egg White or Aquafaba
Method
Dissolve the Matcha in 15ml boiling water
Add all ingredients except egg white to shaker
Shake without ice
Add ice and shake again
Fine strain into coupe glass
Garnish with Matcha Powder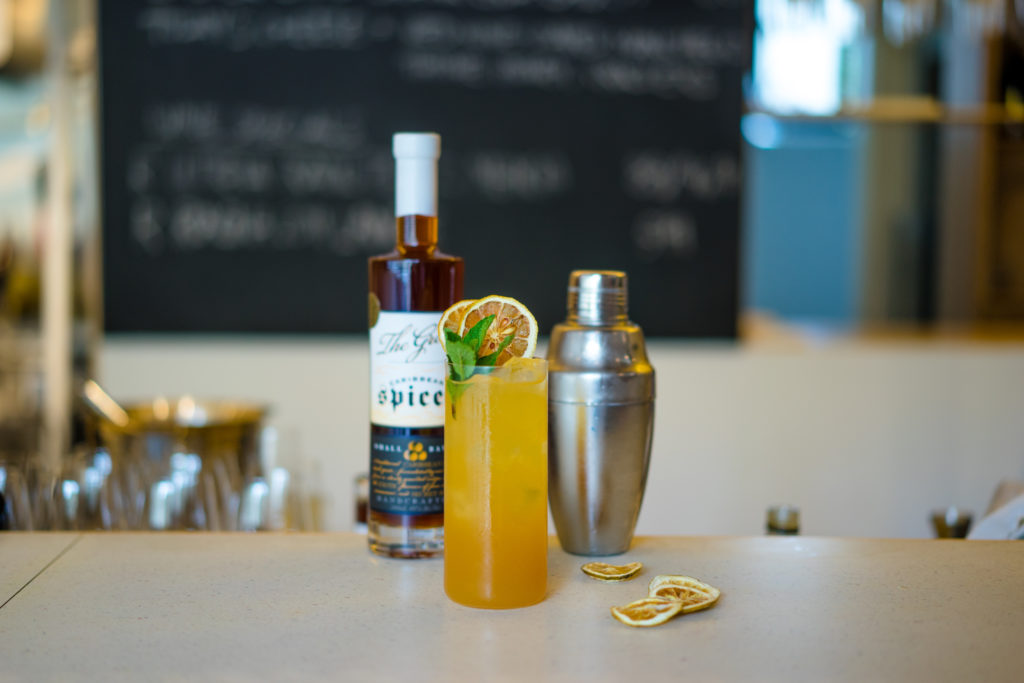 Sweet Spice of Spring
Spring into spring with our Blood Orange twist on an Iced Tea! The sweet spices are rich and warm in The Grove Spiced Rum, pairing with our aromatic oolong tea. Pairing a stonefruit such as peach adds a gentle sweetness especially when shaken with blood orange and cognac. Rather than adding all the tea at once, experience a change in flavour as our oolong tea ice cubes melt over time, leaving you with a refreshing tea finish!
Ingredients
50ml The Grove Spiced Rum
20ml Peach Syrup
30ml Oolong Tea
60ml Blood Orange Juice
10ml Cognac
Oolong Tea Ice Cubes
Method
Add all ingredients to shaker
Shake hard
Serve in a highball glass over oolong tea ice cubes
Garnish with dehydrated blood orange, mint and a wedge of peach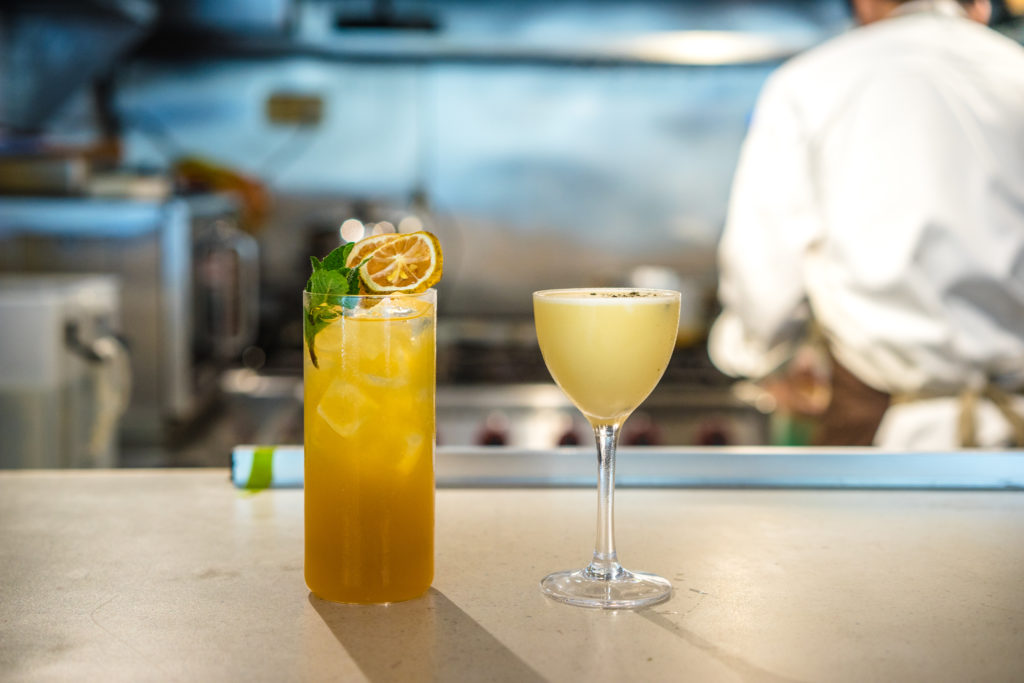 Here is two creative and refreshing summer cocktail recipes from Spirits Box, a Craft Spirits Distributor & bar consulting firm based out of Shanghai, China, is run by Australian Hannah Keirl. Though now focusing on Australian Craft Spirits, Hannah has spent more than 10 years in the Cocktail Bar Scene across Australia, India & Spain. Her passions for quality & sustainability come through both in promoting handcrafted spirits and in creating elegant cocktails. Working across Asia with a variety of teas & fresh produce continues to inspire Hannah.
(All pictures were taken in Bird Bar, 58 Wuyuan Lu)
---