The former iPod designer changes barista tools with a critical and innovative eye.
Born and raised in Los Angeles, Douglas Weber speaks excellent Japanese. He is the co-founder of Lyn Weber Workshops (LWW) that manufactures a range of barista tools with simple, sleek and elegant looks. To people who are familiar with coffee tools, the LWW brand maintains a reputation of being the maverick in the machine world of coffee. So is Weber. Formerly a product designer at Apple, he finds the beauty of material and manufacturing in Japan. And he decided to move there and start a career. He made it. If you are a fan of LWW tools, if you are a visionary or see the importance of new possibilities, read on. This story will inspire you with probably the most liberating approach to life and work.
Japan
The story starts with Japan. Weber grew up in a neighborhood with a large Taiwanese and Japanese population in a suburb of Los Angeles. His childhood best friend, Daisuke, is Japanese. Young Weber hung out with the friend after school every day and learnt basic Japanese from the friend's family. Weber kept the language learning up until he went to Stanford University to study Mechanical Engineering. During the school time, Weber was offered opportunities to study abroad. That was when he could actually experience the life and cultures in Japan: he studied in Kyoto University and Kyushu University, each for one year.
Before graduating from Stanford University, Weber got a job offer from Apple and he declined it. Instead he took a scholarship from the Japanese government to study one year at a University of his choice. Weber chose Kyushu University as it is famous for ceramics, which he wanted to learn more about at that time. It is the focus on craftsmanship and attention to details in Japanese culture that attracted Weber and with that he found out more. "Growing up with very close Japanese friends, the culture and the people have always been very influential in my upbringing. The cleanliness and attention to details are aspects that have resonated with me strongly ever since childhood," said Weber.
Back from Kyushu University, Weber finished his study at Stanford University and received another offer from Apple. This time, he took it and started doing mechanical design of iPods and iPhones in the United States. "I wanted to combine my skill sets and take advantage of the interesting material and manufacturing R&D that goes on in Japan and apply it to Apple's products. I knew that the interesting players in Japan for those fields would be inaccessible without actually being there and working with those small companies in Japanese," Weber said. His dream came true when Apple nicely granted him with the offer to set up a development team based in Japan.
Think different
The "Lyn" of Lyn Weber Workshop is Craig Lyn, the other founder and a good friend of Weber. Before barista tools, Lyn also led a completely different life from coffee: visual effects for movies. He used to work for the renowned Industrial Light & Magic, involved in creating the magic for Hollywood blockbusters such as Star Wars. Like Weber, when the new life's opportunity arose, Lyn chose not to follow the conventional: partnered with a friend, he built a company that produced the revolutionary HG One coffee grinder. With a keen eye for detail and innovation, Weber was impressed by the HG One and wrote a 15-page feedback on the design of the product to Lyn.
Two likeminded clicked soon and set up a new business, which is LWW. Weber is grateful for everything he has learnt at Apple. When he left the company, he had been working there for more than a decade and in a comfortable position. But he knew he wanted to do something else, something that is "not measured in fleeting annual revisions but in lasting human generations". It is also the common vision shared by Lyn and other members of LWW. Besides the timelessness of a product, Weber also values a lot a critical and alternative perspective, which only comes from people from various backgrounds.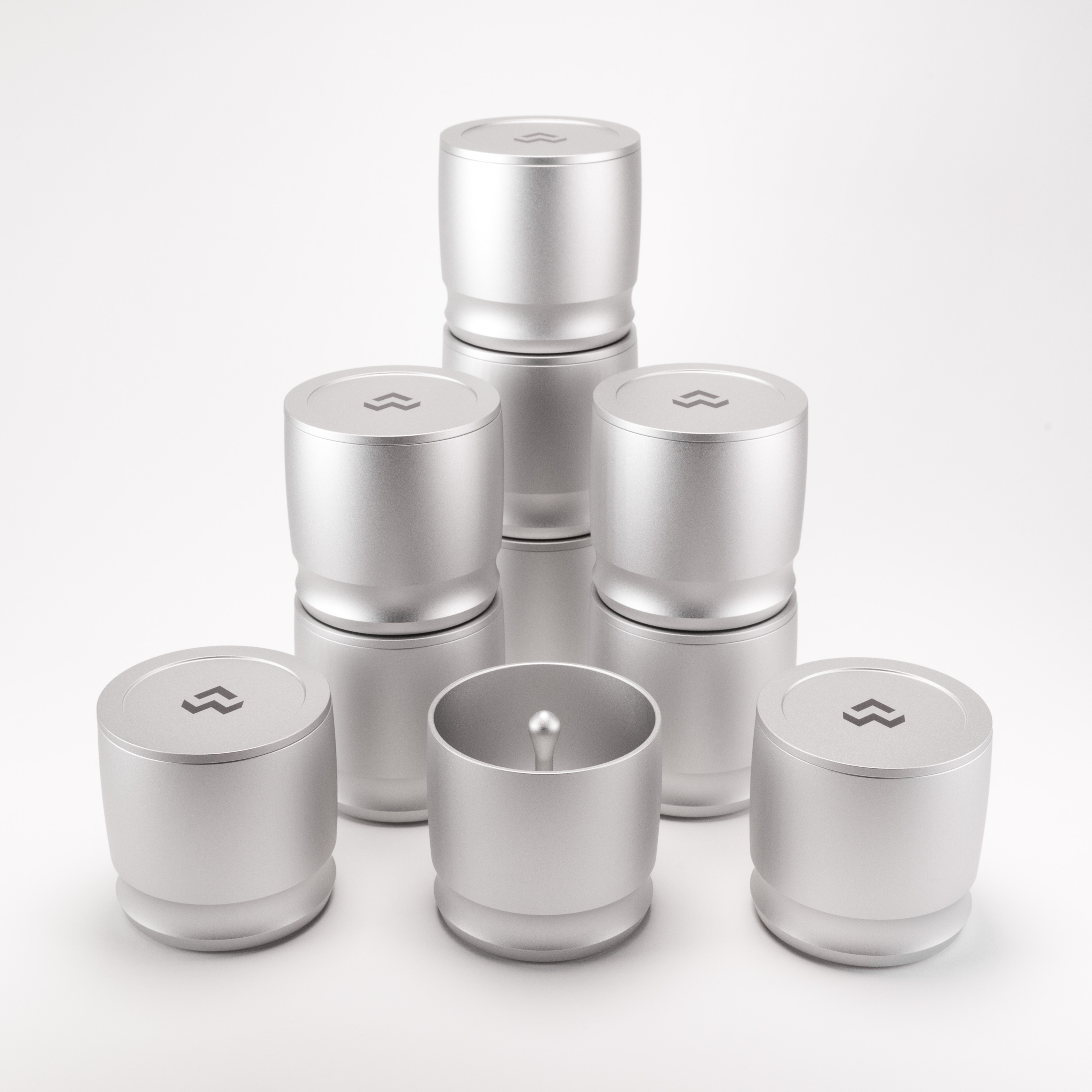 In the company profile on the website, Weber and Lyn wrote, "We're artists, engineers, dreamers and madmen". Most of the important members of the company don't come from the coffee industry, including the two founders and even a guitarist of an indie band, who is one of LWW's board members. "I like having people around whose opinions I respect but who don't have any preconceptions about the coffee industry to help review our work," said Weber. He believes that preconception and legacy kill new possibilities and changes. "It is easier to keep doing something your company is set up to than to completely rethink a problem. We started with no legacy. No history of anything. It's a blank sheet."
Details matter
LWW has already reached the expectations Weber and his partners held at the very beginning. Now it is well received at a niche market that looks for topnotch quality and product experience. However, Weber still keeps the size of the company and makes it literally like a "workshop" where company members work together closely and witness how each idea builds, shapes and changes a product.
Together, they believe in quality and high-quality tools can drive the art forward. "The level of coffee has been raised so much and the tools are often the bottleneck in terms of making better coffee," said Weber. He and Lyn found a way to reach the bottleneck: cleanliness. They believed that any product that comes in contact with food has to be easy to clean. "Cleanliness is about quality and most importantly, safety," says a product statement on the website. The LWW grinders are famous for being easy to clean.
Of course, the LWW products are good in many other ways, not merely cleanliness. The point is seeing something from a fresh perspective, one only a "newcomer" will have, is of great significance to create something great. As the "newcomer" and "outsider" of the coffee world, Weber said he and LWW can't promise you the perfect cup of coffee, but they can try to make it easier to achieve.
---