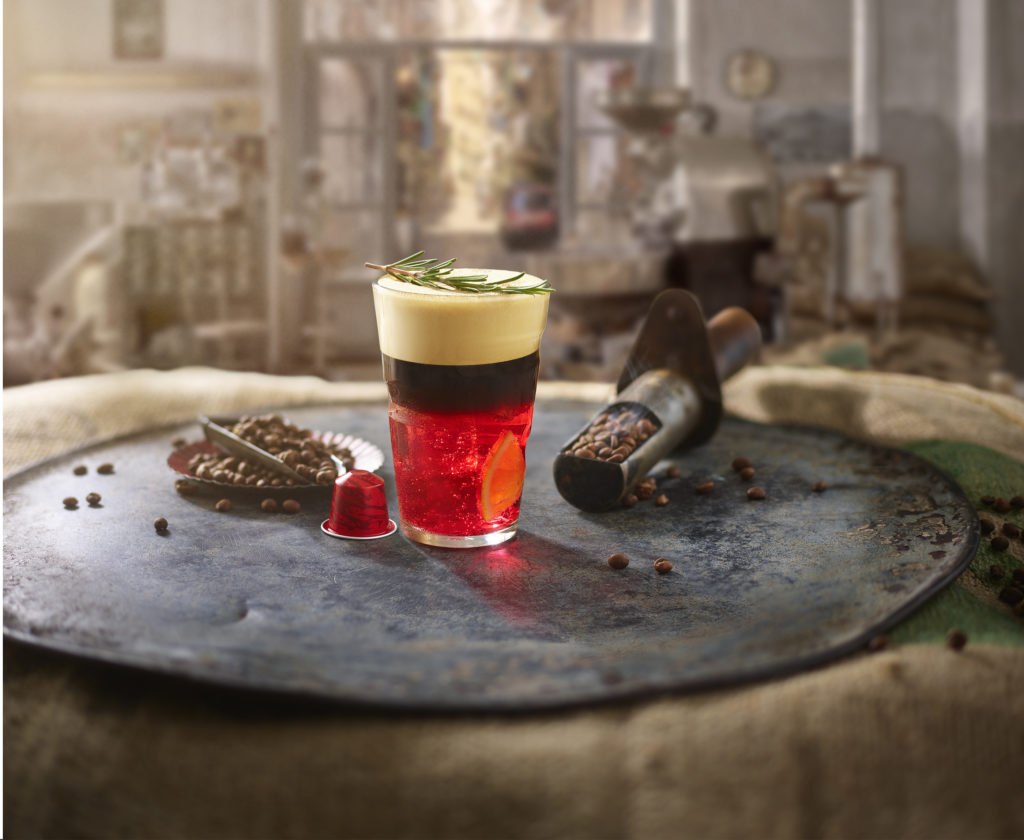 Nespresso introduces Ispirazione Italiana, intense coffee range. This launch also debuts two brand new blends enriching the current intense espresso and ristretto range. The coffee collection of seven blends has been inspired by the culture and the coffee traditions of Italy's cities: Rome (Roma), Florence (Firenze), Palermo, Naples (Napoli), Genova and Venice (Venezia).
BEHIND THE BLENDS
Italy is at the core of Nespresso's DNA. The Nespresso story began over 30 years ago with a simple but revolutionary idea inspired by the espresso machine invented by the Italian Luigi Bezzera in 1905, who wanted to give anyone the opportunity to create the perfect cup of espresso just like skilled barista in Italy. Today over 75% of coffees are enjoyed at home in Italy, becoming an integral part of Italian culture[i].  For this launch, Nespresso brings customers the richness of Italian coffee crafts, inspired by the diversity of Italian cities. The Ispirazione Italiana range aims to create the espressos or ristretto that coffee lovers can enjoy in Italy, which are the result of the creativity and know-how of master roasters across Italian regions
Ispirazione Italiana aims to take coffee lovers on Nespresso's Italian journey and discover for themselves these intense coffee aromas and cremas. Nespresso's range of coffees and their names are evolving to better reflect the regional Italian expertise it was inspired by. Specially crafted, each coffee captures the essence of the inspired city, whether it's the spicy North African influences in Palermo or rich depth of history of Rome – it's these local details that make this collection a true delight.
From the streets of Naples, the local deep-rooted coffee ritual inspired our dark roasting method, which masterfully developed the coffee to an intense degree. Leavened with Robusta, the result is a velvety, creamy cup with an extremely thick body and a pleasant, bitter aftertaste. A tribute to the roasting proficiency of the Italian capital of coffee.
Bridging the Ottoman Empire to Western Europe, Venice has a long history of importing the world's coffees and expertly roasting them to balance their diversity. The muse for our cup: delicately aromatic, all elements balanced harmoniously, caramel notes and thick body.
A drop of deliciousness: the essence of Italy's iconic drinking tradition. Inspired by the ambassador of all Italian coffees, the ristretto, we chose not to imitate, but to roast our perfect version. Long roasted in part for body, short for brightness and fruit, this coffee is the culmination of all we explored in the emblematic Italian cup.
This blend also has the decaf version.
This exquisite blend is a true reflection of Florence's cultural significance: An intellectual hub in the heart of Italy, drawing influences from all the country. Ispirazione Firenze Arpeggio's roasting style brings these influences together by combining fruity notes traditionally found in the North of Italy with cocoa notes from the South, culminating in a velvety, dense and creamy cup.
This blend also has the decaf version.
Ispirazione Palermo Kazaar inspired our long, dark roasting style plus a high Robusta content: hallmarks of this Southern city. At a crossroads of influence from African and Arab traditions, multicultural Palermo made us dream. The result is an exceptionally intense, syrupy, woody and spicy coffee, crowned with very dark, thick crema.
The fragrance wafting out of Rome's traditional coffee bars is a testament to a rich history of contrasts: popular tastes, tempered by the capital's elegance. This complexity is mirrored in a subtle roast, balancing intensity and finesse and deep flavor spiked with hints of acidity.
From this important trading city, sailors navigated the globe in the quest of discovering a myriad of aromas and flavors. Latin American coffees were among the treasures they brought back from their explorations. Ispirazione Genova Livanto's medium roast brings together in beautiful balance all the rounded flavors of Brazilian, Colombian and Guatemalan coffees, crowned by their classic sweet caramel note.
[1] https://www.mordorintelligence.com/industry-reports/italy-coffee-market
---