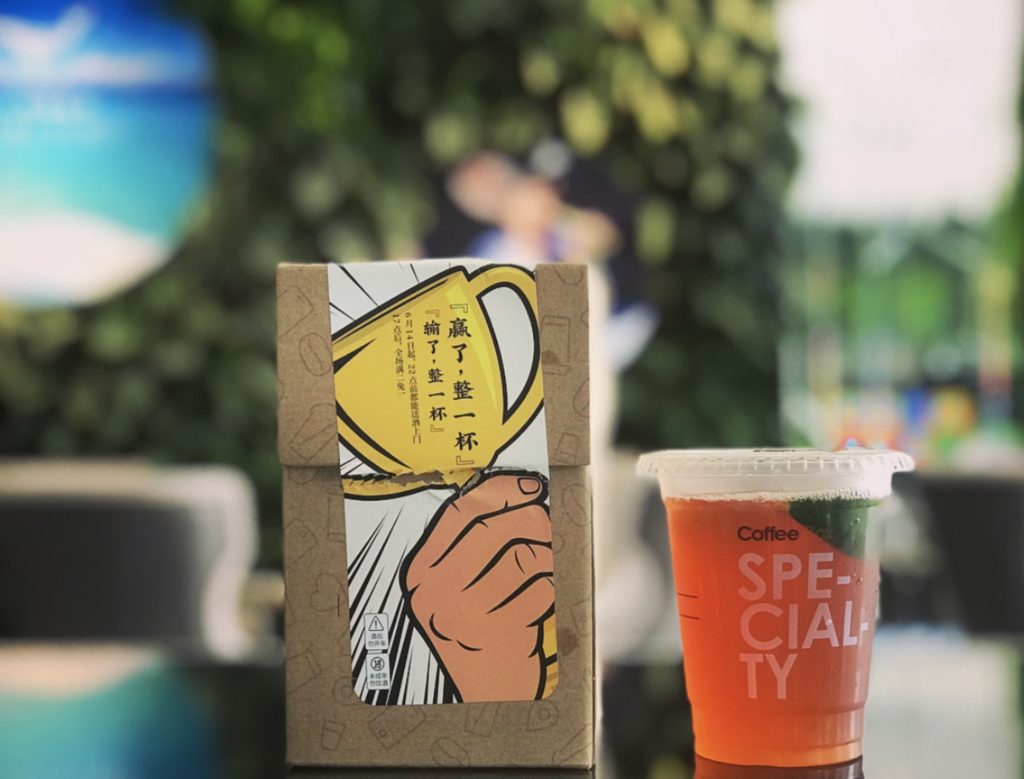 Lian Coffee, AKA Coffee Box, has been around since 2012, first as a coffee delivery app that offers popular foreign brands like Starbucks, Gloria Jean's and Costa to customers in China. This means when they set up their own brand Coffee Box in 2016, and started taking delivery orders via their WeChat mini program in early 2017, they did it with years of data on digital-savvy users' habits and needs under their belt.
This soft-entry approach paved the way for their espresso-charged brick-and-mortar expansion. They raised 158 million CNY in March and have 200 shops as of July, reporting a peak daily sales of 400,000 cups and a user base of 3 million.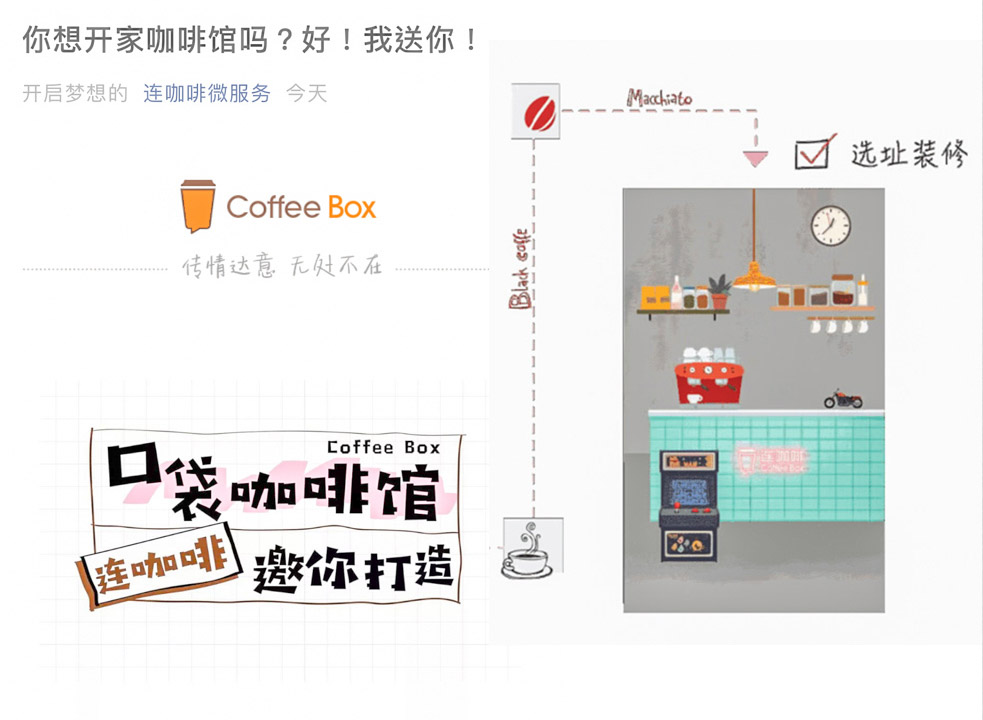 The recipe behind Luckin's dizzying expansion is not something entirely new, relying on on-demand services and heavy initial subsidies. But Coffee Box wins major creative points for their marketing.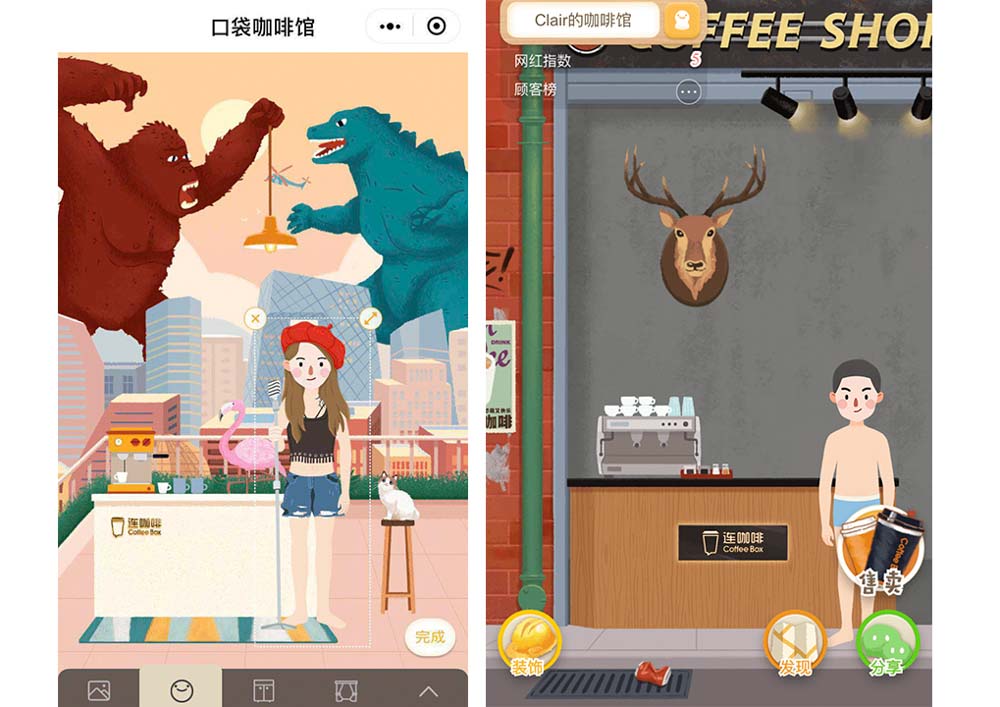 On 1 August, they rolled out a "pocket cafe" campaign. Users can open a shopfront on their WeChat mini program, choose the look and feel of the virtual shop and stock the "cafe" with a limited selection of drink. For every cup sold via your shopfront, you will get 0.1 cups of coffee reward (i.e. you get one free drink for every 10 sold).
As you sell more, you get to "unlock" more special drinks and thus stock and sell a wider variety of drinks. They push hard to motivate cafe "owners" to share their shops to friends and on their Moments, not only to sell drinks but also to get more users to open shops and effectively do their sales and promotion work for them, in exchange for free coffees.
Social e-commerce plays a big part in their growth. You have to give credit to their designers for the cutesy graphics and smooth user experience, letting users customize their shopfront with whimsical furnishings and decor for irresistible sharability. Also, the gamified model that lets users "level up" (i.e. unlock and sell special drinks after reaching certain sales goals) helps create stickiness for this decentralized sales structure.
Merely hours after the pocket cafe program was rolled out, the post has garnered over 100,000+ views, far exceeding the average 20,000-50,000 of the other posts on their official account.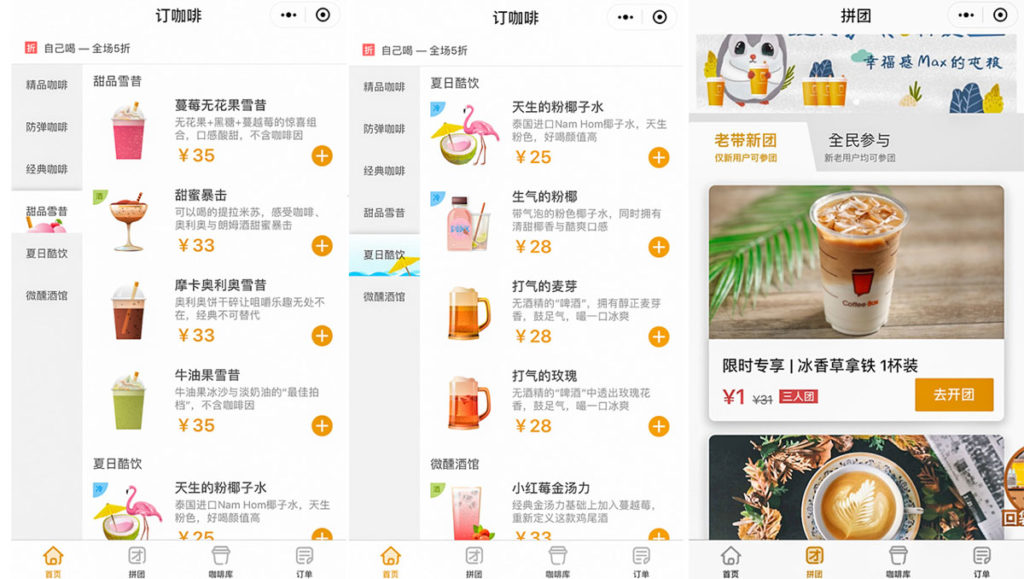 Regular group-buying deals make for another major driver of their sales and following. Back in April, without any external promotion, Coffee Box garnered 200,000 followers via their mini-program with the introduction of group-buying, presumably investor-subsidized promotions. Select drinks like bulletproof coffee and their signature avocado smoothie are sold at 1 CNY when a user gets two friends to buy with them.
The beverage offerings deserve some props too. Ordinary drinks are tweaked with catchy names and enticing decoration. In addition to the usual range of espresso coffees, they also have such gimmicky products as sparkling pink lemonade, fruit-themed smoothie, and seasonal cocktails.
Source:WALKTHECHAT
---