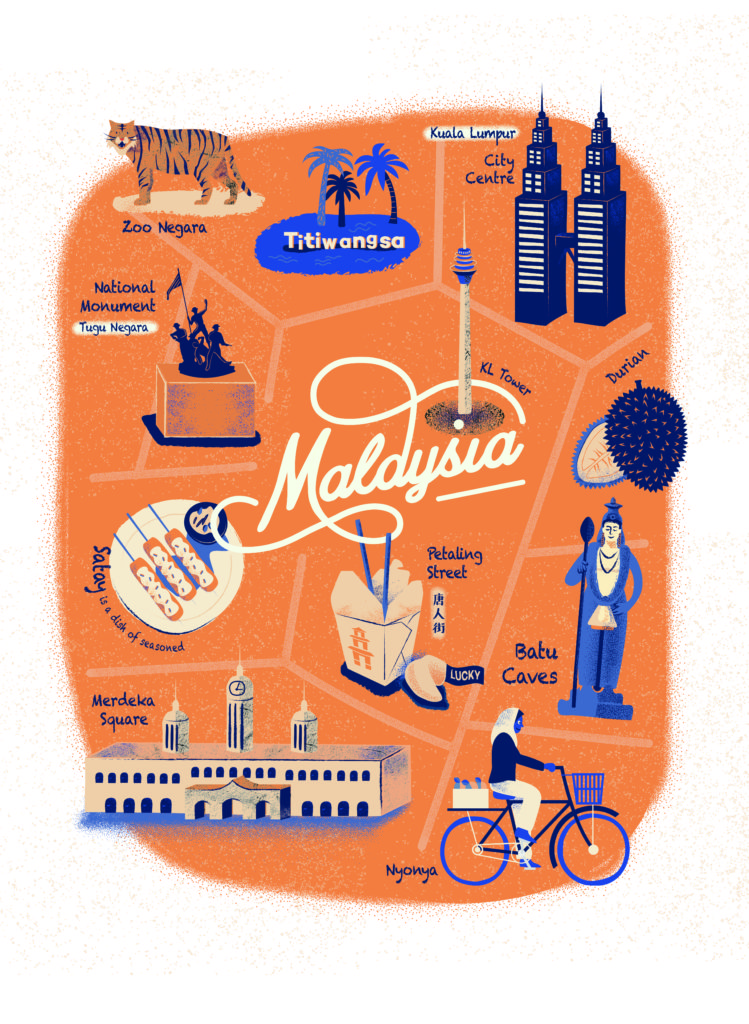 Dickens once wrote "It was the best of times, it was the worst of times." This might be the best description for coffee market in Malaysia. Here, "Hippies", recognized in the eyes of older generation, are dominating the emerging specialty coffee market. They are young, energetic and adventurous. They are promising to grow up very quickly but actually being constrained by the slow growth of coffee market. For local people, the whole specialty coffee market is like going down the Rabbit hole in Wonderland to explore.
Malaysia is a multi-ethnic and multi-cultural country. Therefore, the local coffee market is influenced by diversified culture, for example their religions are Hinduism, Buddhism and Islam; later immigrants from Singapore and Chinese Hainan brought their culture into the mix, as well as the national culture from Malaysia and India. They all made a profound impact on local coffee market development. In Malaysia, you can see specialty coffee just on the streets. You can also find coffee in supermarkets or convenient stores. Even, in some area like China Town or Little India, you can taste a local coffee named Kopi. It is also one of the first waves in coffee revolution in Malaysia. The beans are dark-roasted and mixed with margarine and sugar. After ground and brewed, it looks just like black coffee, but it has a strong bitter taste.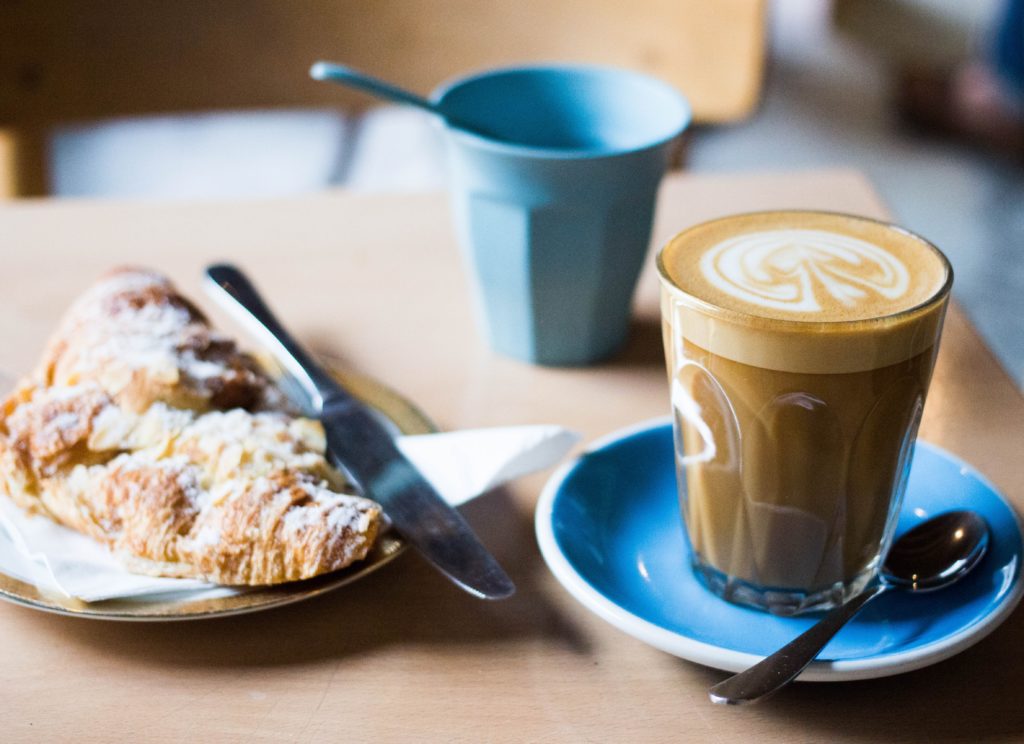 Just like in China, the concept of specialty coffee was introduced in the late 1980s and early 1990s by the development of chained coffee shops like Starbucks and Coffee Bean & Tea Leaf. Even though the price increased suddenly from 1-2 MYR (0.24-0.49 USD) per cup for daily consumption to 10 MYR (2.43 USD), it did not affect the Malaysians' loves for cafés as the "Third Place". Since its first coffee store was open in Kuala Lumpur in December 1998, Starbucks has opened 235 stores in Malaysia by January 2017, accounting for 44% of coffee market share. Nowadays, big coffee shop chains like Starbucks remain to be the first choice for consumers, leading a constant growth of local coffee market.
In the following decade, Malaysia experienced the third wave of specialty coffee. European and American style specialty coffee has incredibly influenced the Southeast Asian coffee market. Black coffee with no sugar, no milk, no syrup and even no cream, and the stories behind coffee beans attract coffee drinkers' to know everything about coffee. Just like going down the rabbit hole from Alice in Wonderland, everything seems new and people can't wait to explore. Young roasters and green bean buyers started to go directly to the coffee bean origin in order to select high quality green beans to roast later. In Kuala Lumpur, capital of Malaysia, there are several excellent coffee-roasters, who not only get more and more popular at home but also getting noticed in international competitions.
Even though the market is limited for now, local young professionals are trying their best to develop specialty coffee sector. This time, we will focus on 6 local specialty coffee shops, to share with you the charm of local coffee scene.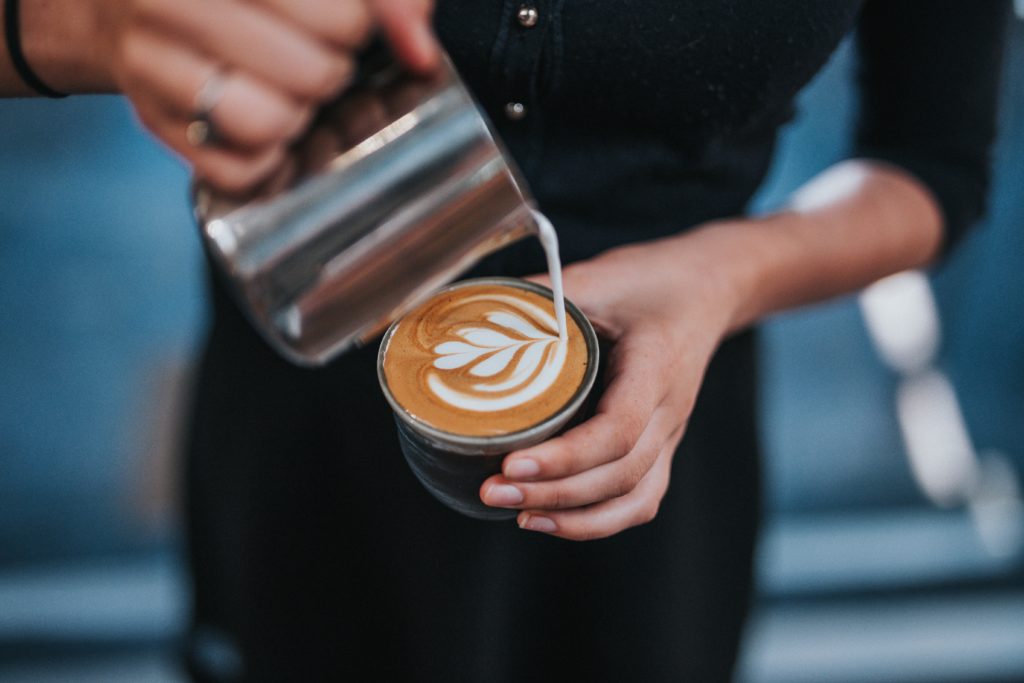 1.One Half Coffee
Address: 9, Jalan SS 21/37, Damansara Utama 47400, Petaling Jaya, Malaysia
Business hours: Monday – Sunday: 8:00 – 23:00
Key words: 2016 Malaysia Barista Champion, Internet Celebrity Baozi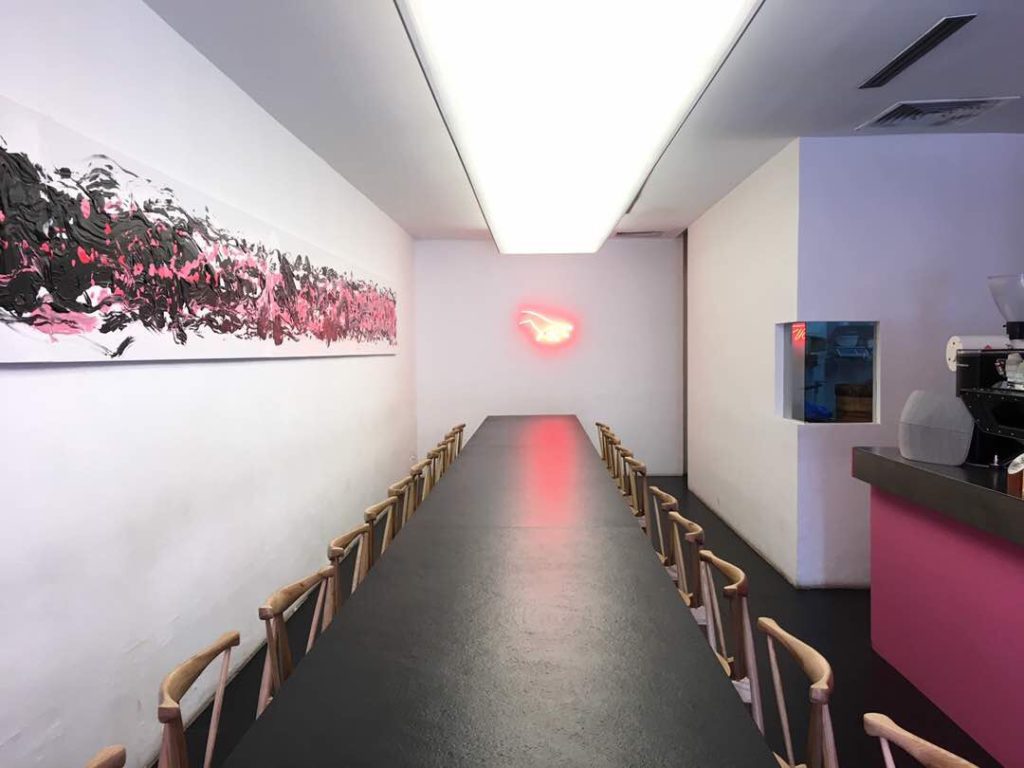 This store is famous across the Internet, it is a combination of Buncit Bao Bar and One Half café, located on Petaling streets. Surrounded by popular coconut rice kiosks, shop's minimalistic style and cement façade are very conspicuous. One rectangular stone table, one abstract painting and a Kees coffee machine, colored in black and white, coupled with neon pink, the design is very eye-catching. Besides regular coffees, they also launched some coffee-based cocktails, definitely worth trying.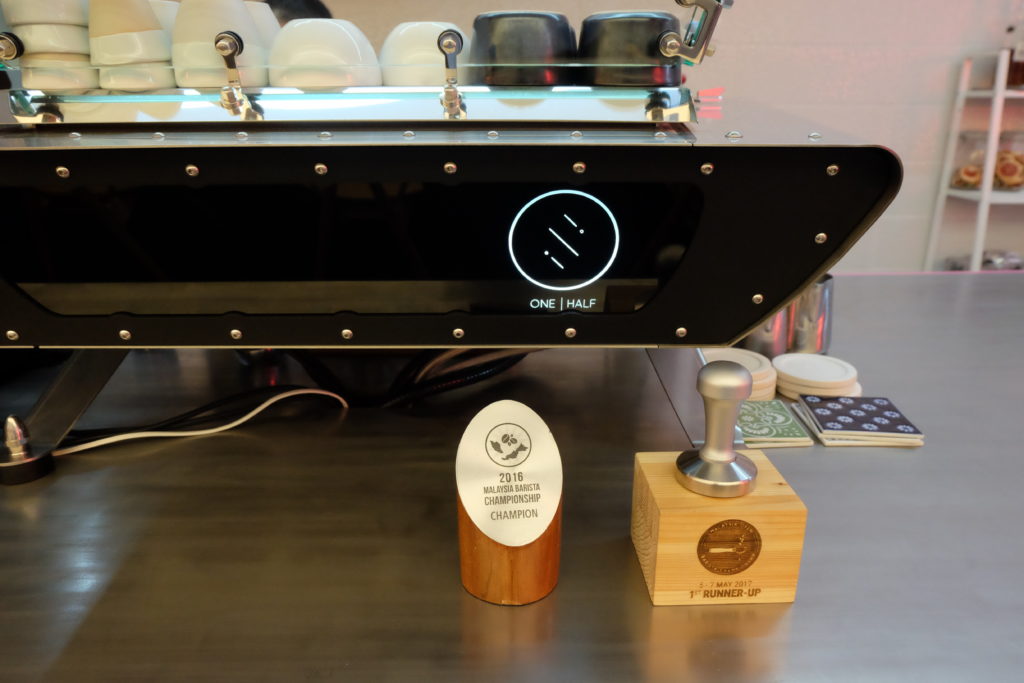 2.Three Little Birds (Artisan Roastery)
Address: G.18, D7, Jalan Sentul, Sentul, Kuala Lumpur 51000
Business hours: Monday – Thursday 8:00-23:00;
Friday – Saturday: 8:00-24:00;
Sunday: 9:00-22:00
Key words: 1st specialty coffee and roaster brand in Malaysia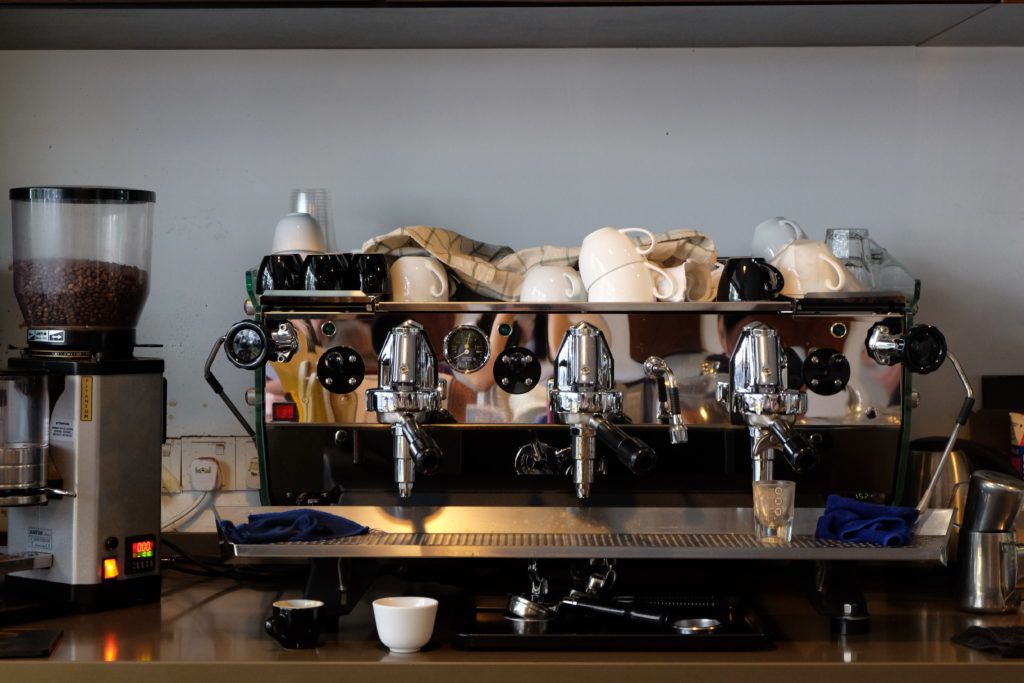 Three Little Birds is the 3rd outlet made by Artisan Roastery, the 1st specialty coffee roastery in Malaysia. Their first outlet Artisan Roast was opened in 2010. Its founders are Michael Wilson, from New Zealand, and Amirah Mohamad, from Kuala Lumpur. They brought New Zealand Coffee culture and service to Malaysia and focused on localizing and innovating new products. The shop is located in an office area, it also serves sandwiches, self-roasted chocolate and gelato that was awarded in Gelato World Tour.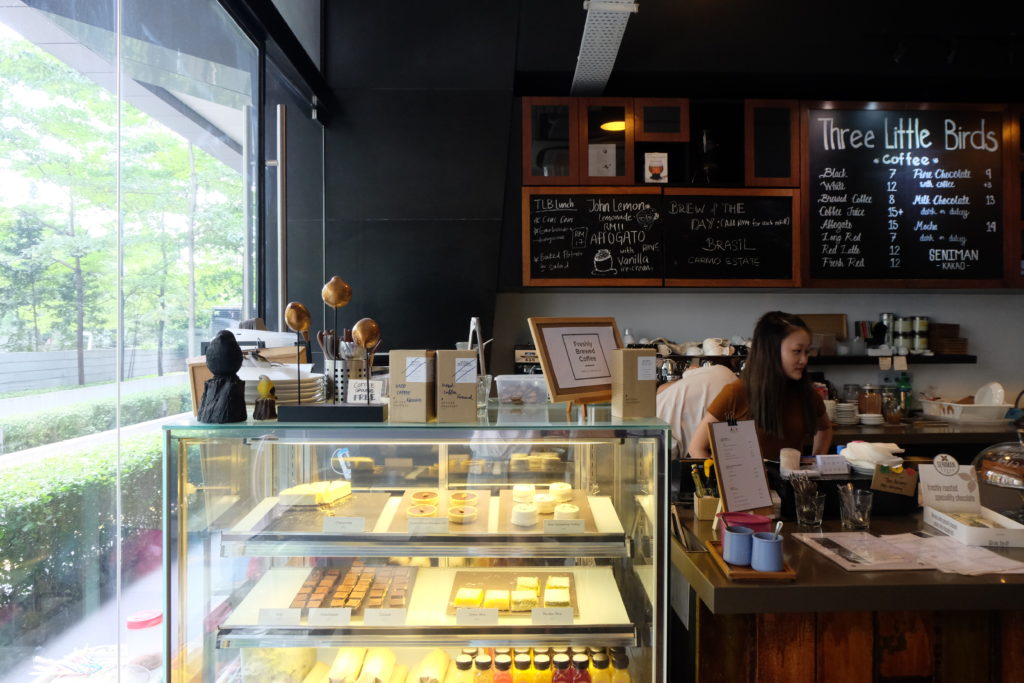 3.Cream by The Roasting Things
Address: A-G-01, Prima Avenue, The Tube Jalan PJU 1/39, Dataran Prima 47301, Petaling Jaya, Malaysia
Business hours: Monday – Friday: 9:00-18:00;
Saturday: 10:00-18:00;
Sunday: off
Key words: Self-Roasted coffee, co-working space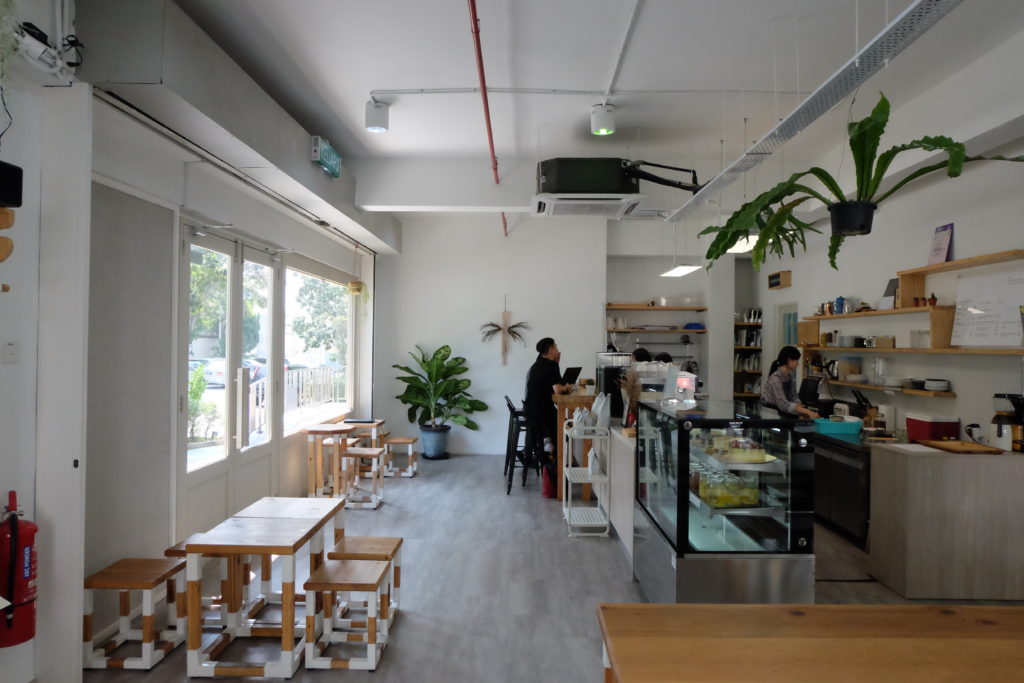 Located at Petaling Jaya, Cream coffee shop was founded in 2015. The owners rearranged the space of a previous roasting workshop by uniting upper and lower floors. Now, the monthly roasting volume is 500 kg, providing beans to local coffee shops. Freshly made sandwiches and cakes are also available. In addition, you can find a mix of coffee beans from 5 different origins, 15g per pack and it is the best seller in the store.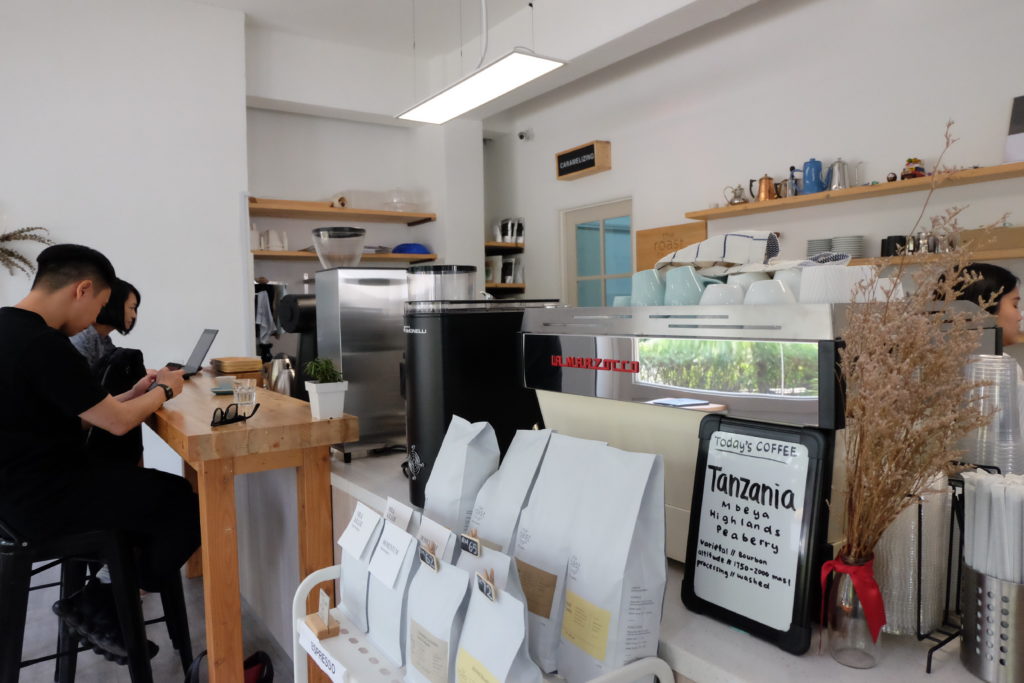 4.Brew&Bread
Address: 10, Jalan Anggerik Vanilla M 31/M, Kota Kemuning, Shah Alam, Selangor 40460
Business hours: Every Day 8:00-19:00, except Thursday.
Key words: Community store, Self-Roasted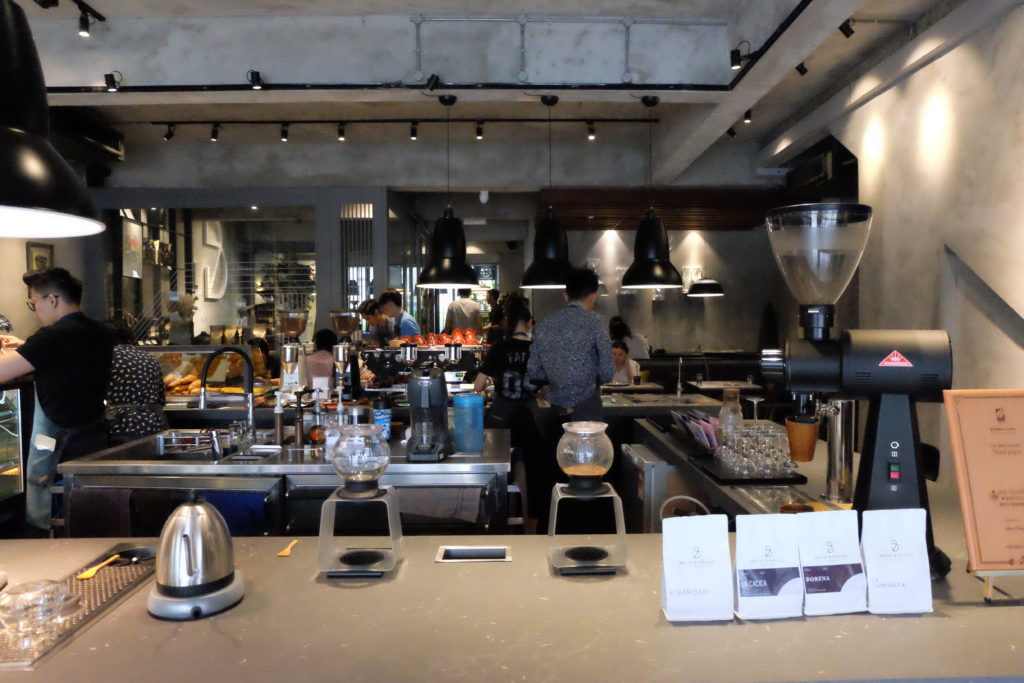 Brew & Bread was born in 2011. Now, monthly roasting volume is about 1000-2000 kg. The shop serves meals for the guests: brunches and simple meals are the first choice. In terms of Coffee, the café offers two kinds of espressos with different roasting degree beans, and drip coffee is mainly made by Hario Largo. In addition, they also offer nitro coffee, which is rare in Malaysia.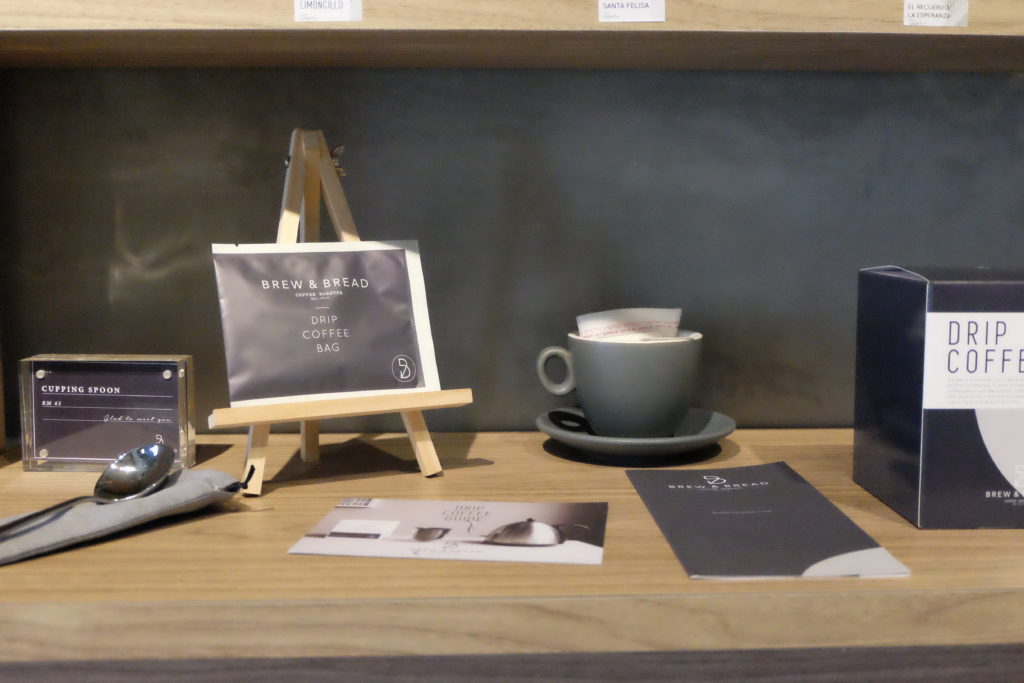 5.Yellow Brick Road
Address: 8-7, Jalan Batai, Damansara Heights, Kuala Lumpur
Business hours: Monday – Sunday 9:00-22:00
Key words: Two World Coffee Competition Champions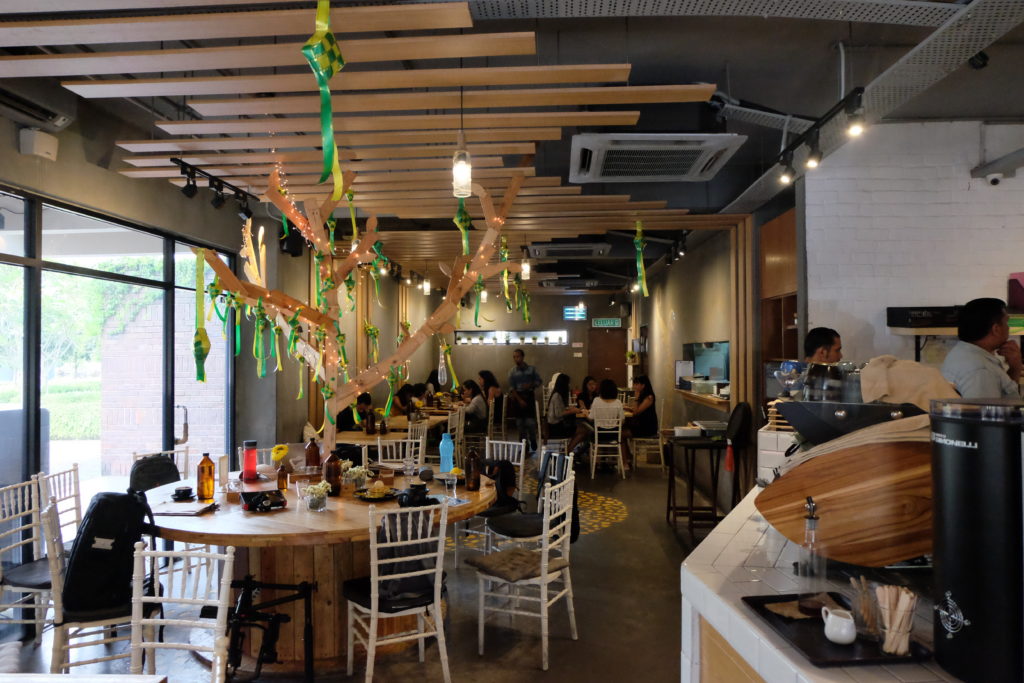 Jason Loo and Shaun Liew are well known participants of Coffee Competitions in Malaysia. Founded in 2015, Yellow Brick Road is run by them and another two friends. The name of store comes from The Wizard of Oz. It's worth to try their food, no matter brunch or breakfast, pasta or desserts, nothing will let you down. Moreover, early this year, YBR will open a second outlet in local CBD shopping mall.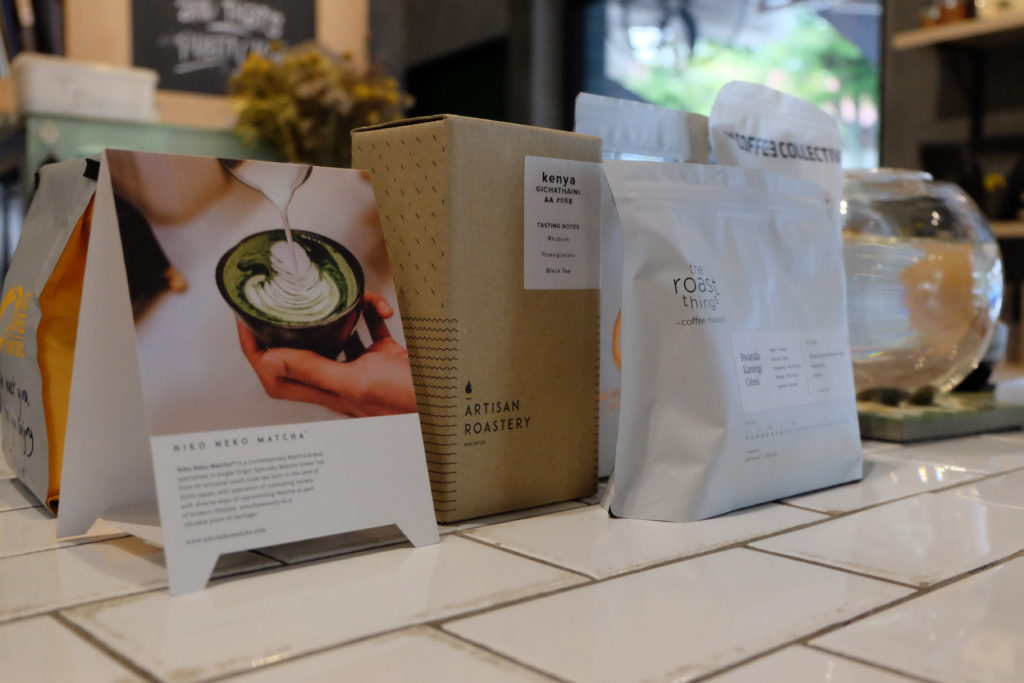 6.Littlepeople Coffee
Address: G-01, Avatar Residences, 162 Jalan Klang Lama, 58200 Kuala Lumpur
Business hours: Wednesday: 10:00-18:30; 
Thursday – Monday: 10:00-23:00;
Tuesday: 0ff
Key words: Brightening environment, Handmade pasta, Tea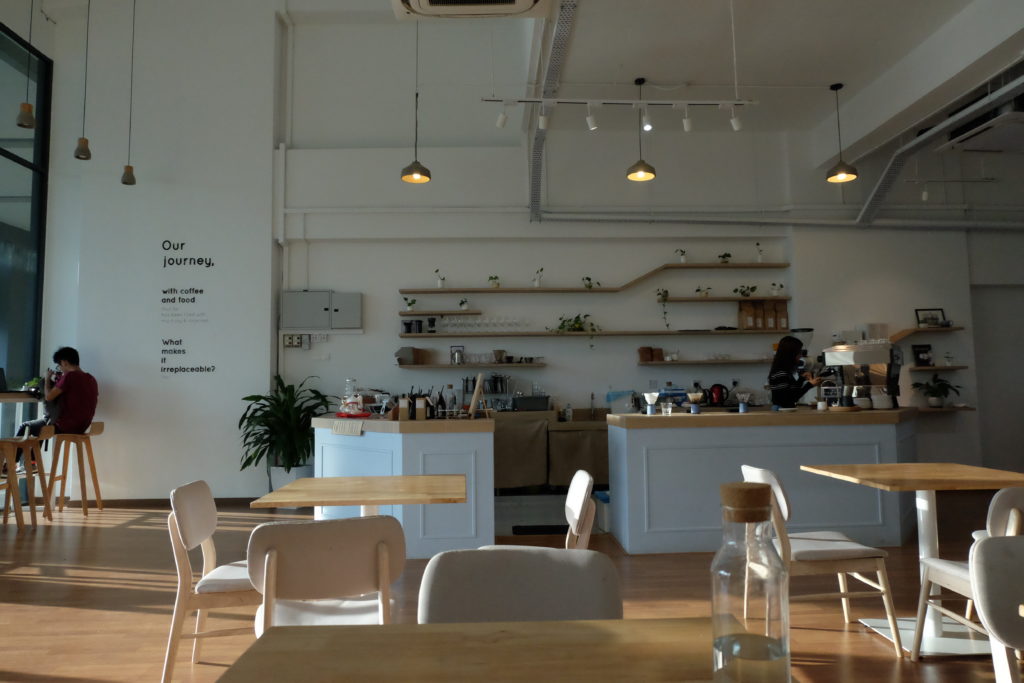 This coffee shop sits at the first floor of a commercial building. It was founded by Bo Liang Ang, Jan See Chen Ho and Jun Lim Pui Keun in October, 2016. They call themselves Little People in coffee industry, that's the origin of their store. However, little people have big dreams. No matter store design, handmade pasta or regular posts on coffee knowledge in Facebook, all reveal the owners' intentions.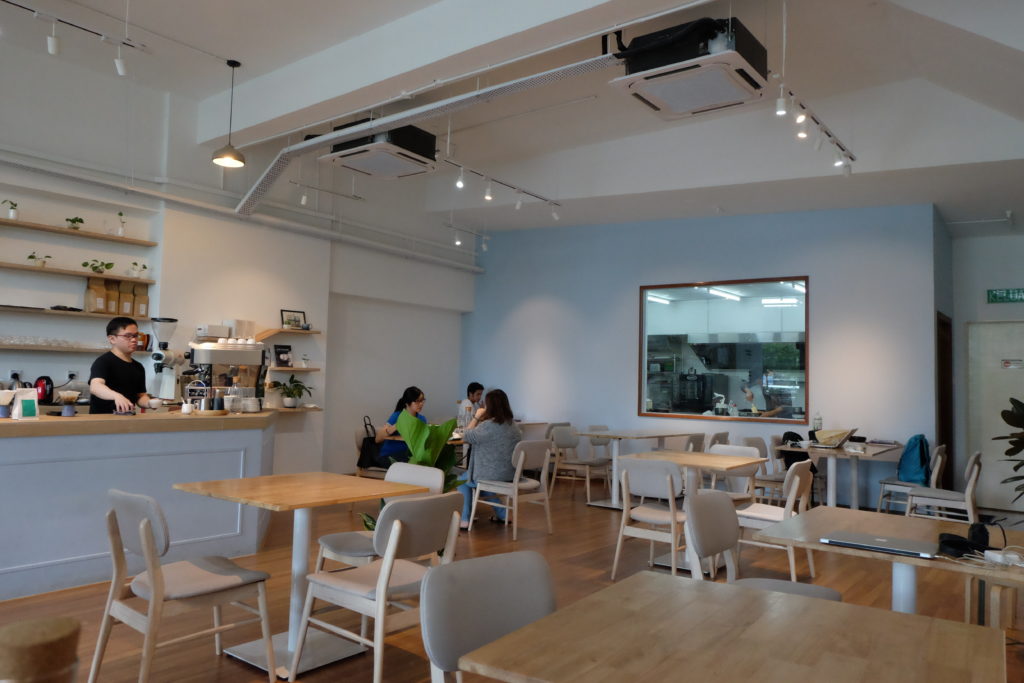 ---